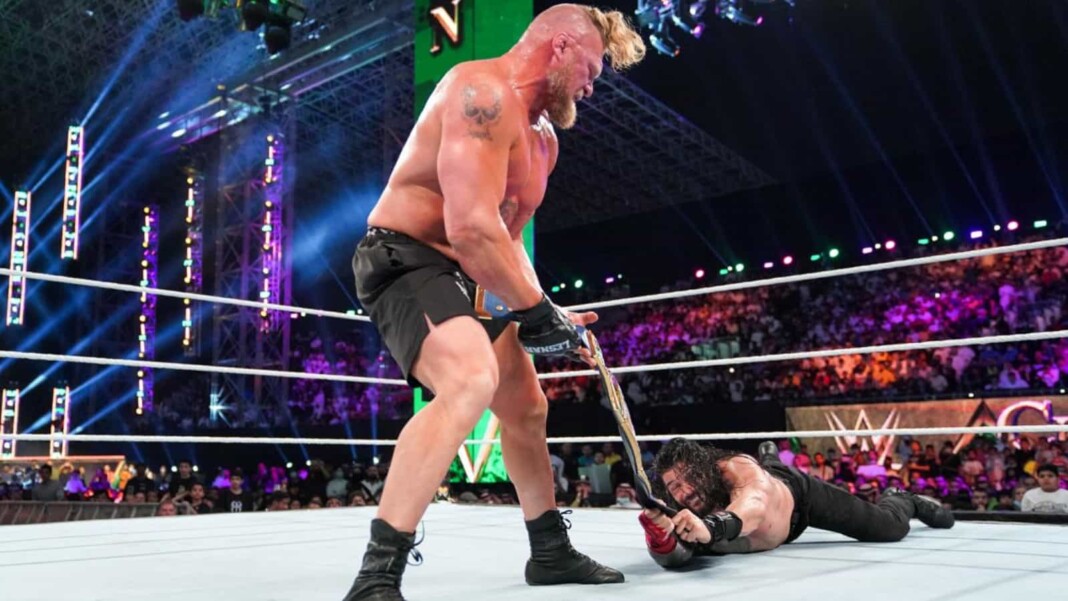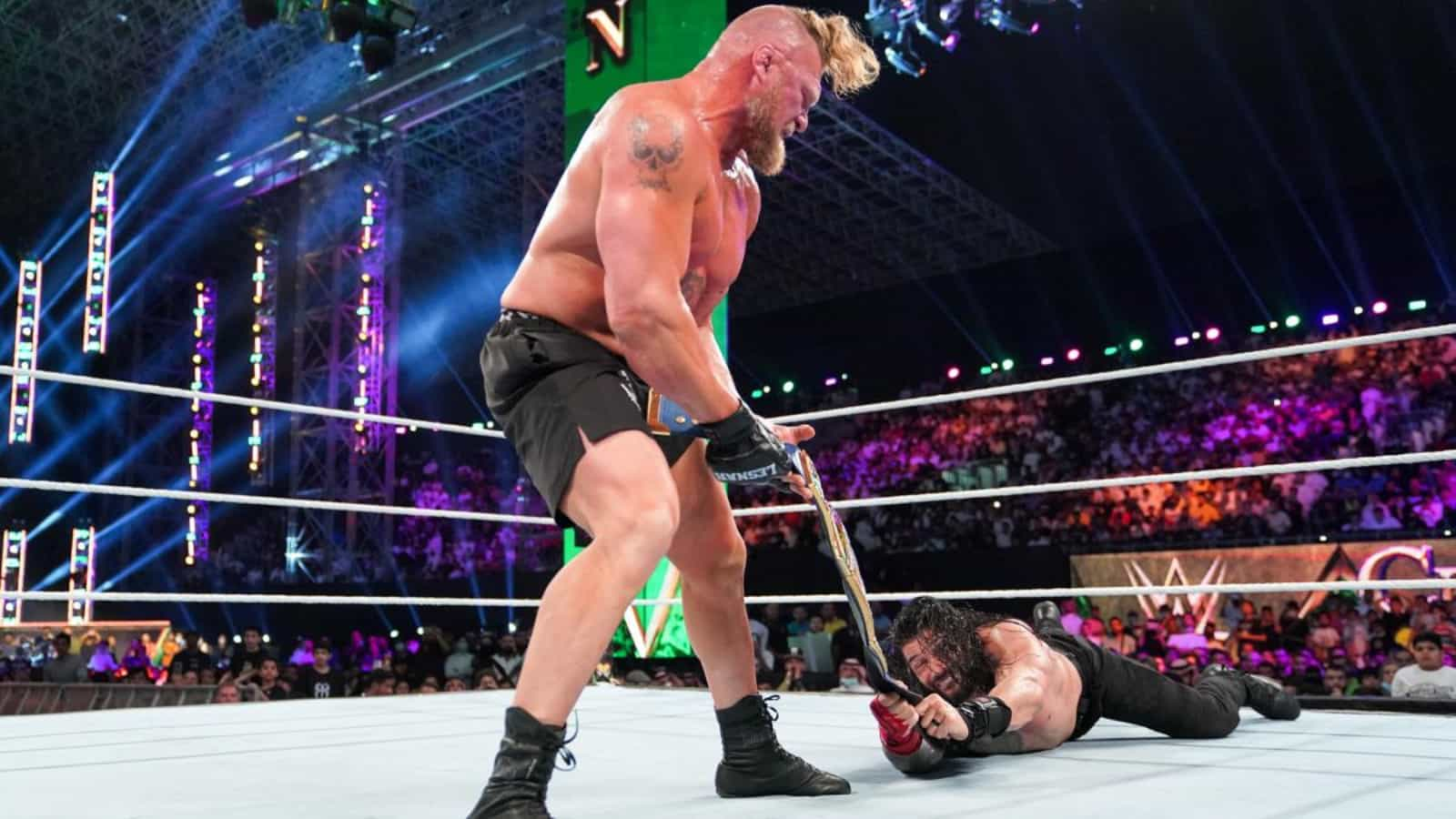 Paul Heyman has been playing his cards way too close to his chest, since the rivalry between Roman Reigns and Brock Lesnar kicked off. He has been playing, inarguably, the best character on WWE TV currently. The stakes for the Lesnar – Reigns rose up due to Heyman's presence. He is the current special counsel to Roman Reigns, but was also a former advocate to Brock Lesnar.
Since the beginning of this feud, at Summerslam, fans have been questioning that where does Heyman's loyalty lie. Reigns himself has been questioning the same on several occasions. While Heyman himself has mentioned that he is loyal to the Tribal Chief, but his actions have shown otherwise. Lesnar has tried to exploit this on several occasions.
Two of the biggest Superstars in WWE finally collided during the main event of WWE Crown Jewel 2021. Initially, it seemed like Heyman will play a major role in the outcome of the match. But ultimately his actions didn't quite portray that whom Heyman was siding it. After the referee was knocked out, Paul Heyman threw the title inside the ring, right between the two Superstars and said, "you know what to do with it."
It still isn't clear that the message was for whom exactly. But his move led to a tug of war between Reigns and Lesnar, allowing the Usos to interfere and Superkick the Beast Incarnate. Reigns then used the title to hit Lesnar and pinned the Beast to retain his title. In that moment, Roman Reigns just celebrated that he had retained the title but now that he looks back to the night, he will definitely have some tough questions for Heyman.
Paul Heyman will play a big role in this feud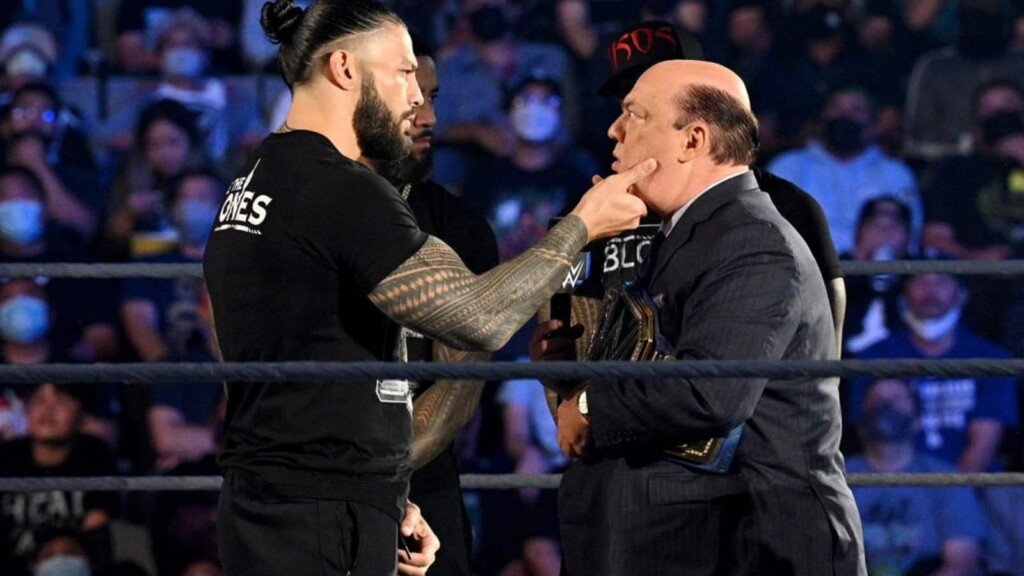 After the Championship match concluded, Brock Lesnar was visibly disappointed. In fact, moments before departing from Saudi Arabia, Lesnar vowed to attack Roman Reigns and beat him senseless. This makes it quite obvious that the feud is far from over, and might even continue till Wrestlemania.
From his actions at Crown Jewel, it is quite clear that Paul Heyman will be playing an important role in this feud in the coming times. Reportedly, WWE is not planning to take the title off Roman Reigns, which could indicate that ultimately Heyman sides with Lesnar or that Reigns beats the Beast, even after being betrayed by Heyman!
Also Read: Roman Reigns survives with the Universal Championship again at Crown Jewel 2021 as the Usos come out to help