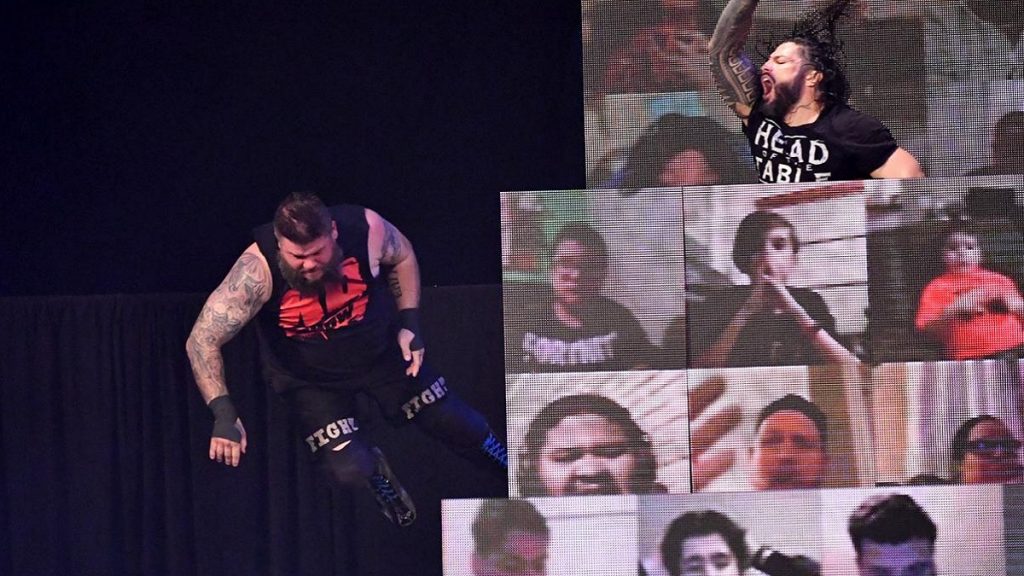 On 2021's first episode of WWE Smackdown, Roman Reigns brutally attacked Kevin Owens. The assault took place during the main event of Smackdown. Owens was facing Jey Uso, when the Universal Champion attacked Owens from behind.
WWE has now provided an update on the storyline injury that was sustained by Owens during the assault. The company mentioned on their official website that Owens had been diagnosed with a spinal contusion and bruised kidneys.
Kevin was thrown off the Thunderdome set through a table, by Reigns. After the show went off air, Owens visited a medical center.
Owens has now lost two Universal title matches to Owens. At TLC and at the Christmas special episode of Smackdown, Reigns defeated Owens, to retain his Championship. But on both instances, Reigns had the assistance of his cousin Jey Uso.
Road ahead for Kevin Owens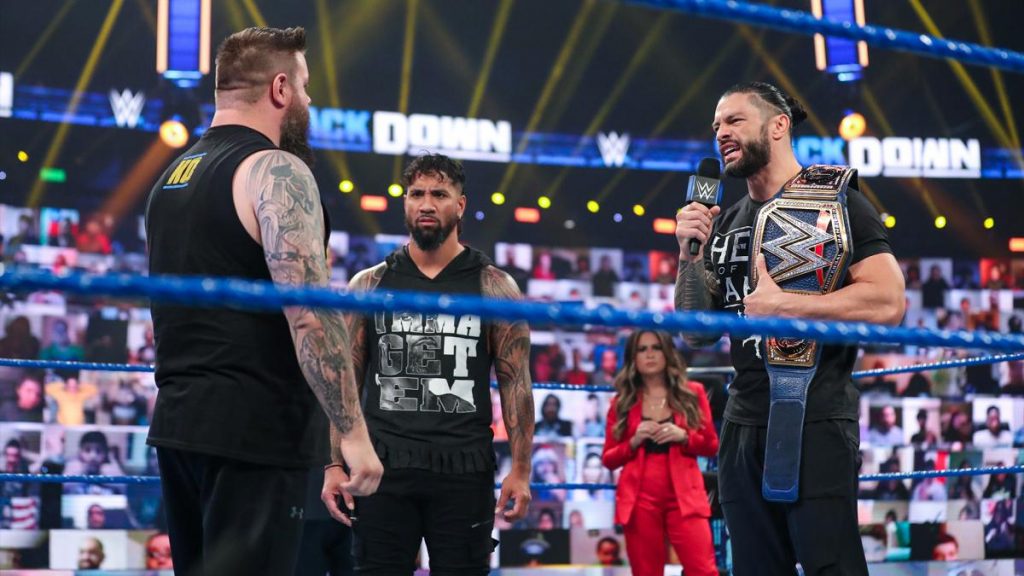 As WWE provided the update on Owens' storyline injury, it seems like he will be out of action for a couple of weeks. But it isn't clear, whether he will be challenging Reigns for the Universal title again.
Roman Reigns still has no rival for Royal Rumble 2021. If not Owens, Reigns might get a completely new rival. There have rumors that Reigns might face Seth Rollins or Goldberg at Royal Rumble 2021. We will get a clearer picture on his new rival on the upcoming episodes of Smackdown.
Royal Rumble 2021 airs live on 31st January, 2021.
Also Read: Riddle and Keith Lee will be big stars, feels AJ Styles