Rated R Superstar Edge has returned to WWE, to challenge Universal Champion Roman Reigns once again. Edge was last seen on WWE TV at Wrestlemania 37 where he was a part of a triple threat match against Daniel Bryan and the Tribal Chief.
The return of the Rated R Superstar Edge has shocked the fans as he was expected to return near WWE Summerslam. But WWE managed to surprise the fans when Edge confirmed that he wants another shot at the Universal Championship.
On the latest episode of Smackdown, Roman Reigns and Paul Heyman recapped Reigns' journey since his return at WWE Summerslam 2020. Heyman listed out all of Reigns' opponents.
In an impressive promo, Paul Heyman pointed out, "Fiend got frightened, Strowman got slaughtered, Kevin got KO'd, Edge and Daniel Bryan got pinned, stacked, emasculated, neutered, embarrassed, humiliated at WrestleMania, shipped off. Bryan was man enough to come back and he got shipped right back out. Cesaro got clobbered and the Mysterio's got launched, literally, figuratively, metaphorically, straight to hell. He says in less than a year, Roman has wiped out the entire division."  
Reigns was out to issue an open challenge because he knew that he had almost gone through the entire roster. But he was surprised when Edge walked out and attacked him. Jimmy Uso ran down to help Reigns, but Edge managed to take him down too.
Rated R Superstar Edge might face Roman Reigns at Money in the Bank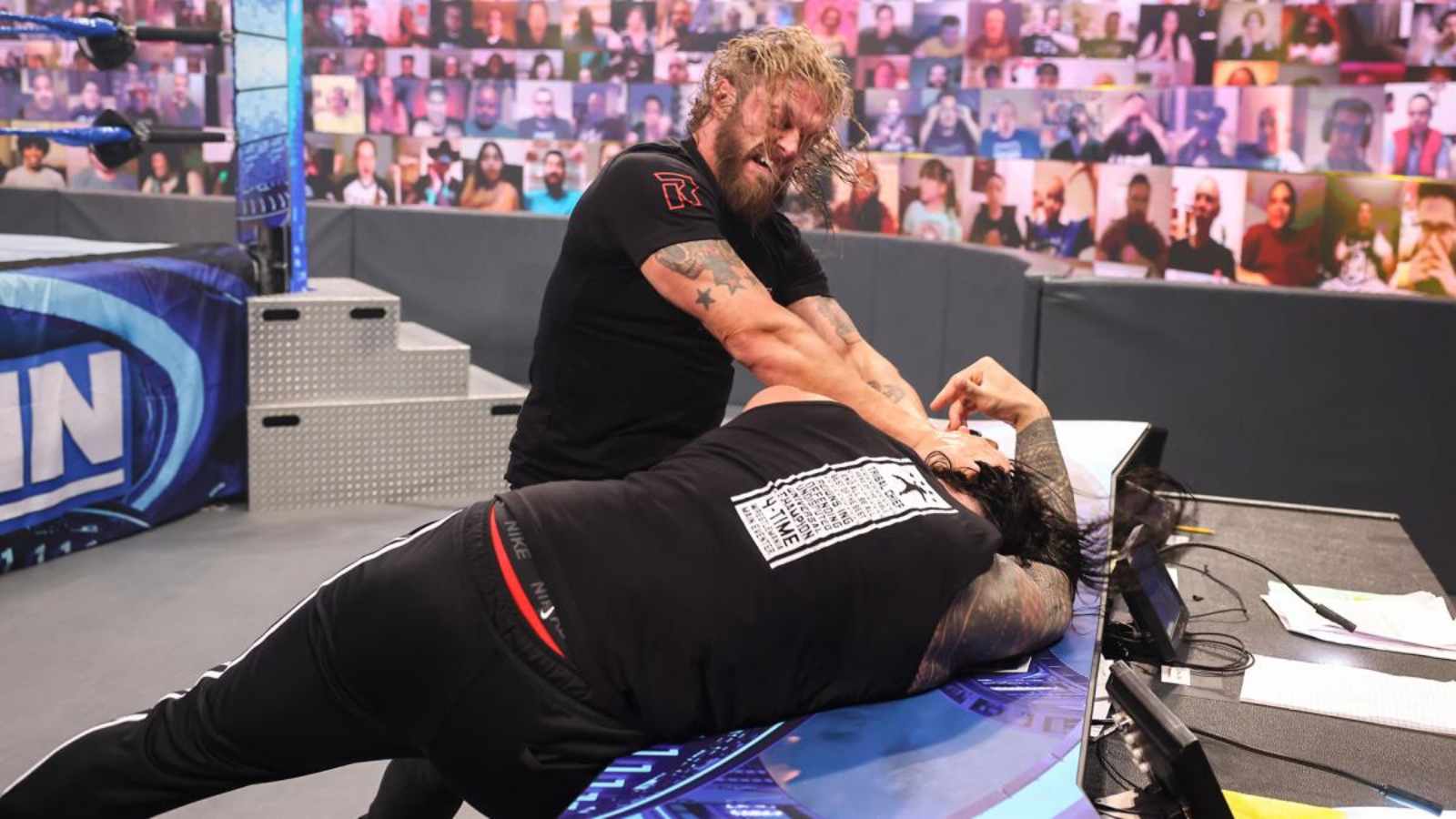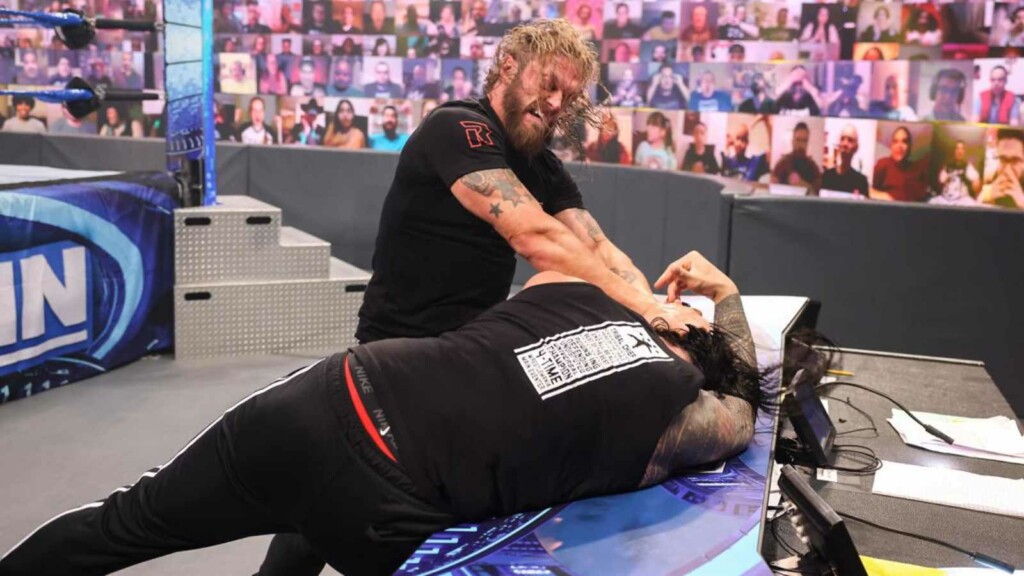 With the latest attack on the Universal Champion Roman Reigns, WWE has virtually confirmed that we will be getting Edge vs. Roman Reigns for the Universal Championship at Money in the Bank. It is rather surprising to see such a high profile getting repeated in such a short span.
But this rivalry is likely to conclude at Money in the Bank, as both these Superstars have other feuds planned for WWE Summerslam. Roman Reigns is rumoured to face John Cena where Seth Rollins is gearing up to challenge Edge at Summerslam.
WWE Money in the Bank airs live on 18th July, 2021.
Also Read: WWE Smackdown live results – Universal Champion Roman Reigns issues an open challenge – June 25, 2021