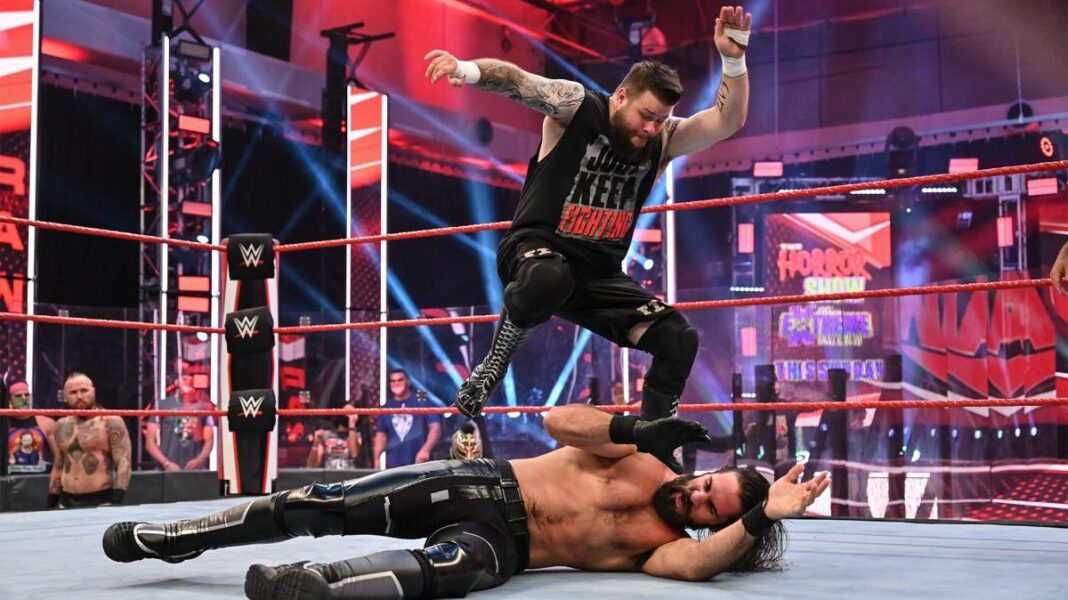 Aleister Black Vs. Murphy could not continue as due interruption from Seth Rollins which caused the referee to call out the match with Aleister Black as the winner via DQ. The Music hit as Rey and his son Dominick walked down into the ring. Seth Rollins got covered by all of them into the ring as they stood at the top of the ring apron.
Afterwards, Kevin Owens and Seth Rollins got in the ring and the WrestleMania rematch between the two began. Seth Rollins tried to escape the ring early in the match, but Aleister Black and others didn't let that happen. As soon as Seth Rollins turned towards Kevin Owens, he got hit with a cannonball.
Seth Rollins finally turning the match to his side, Seth Rollins sent Kevin Owens and made him through the barricade, once again they were back into the ring, Seth Rollins with a drop and went for the cover but kicked out at two. Seth Rollins causing Kevin's arm, he had some trash-talking as Kevin Owens fired back with a punch right to his face.
Seth Rollins once again took the control, Seth Rollins, with huge smash and went for Pedigree but Kevin Owens saved and landed a Superkick for the cover but Seth Rollins with two counts able to kick out. Kevin Owens with DDT for the cover but once against Seth Rollins made it out.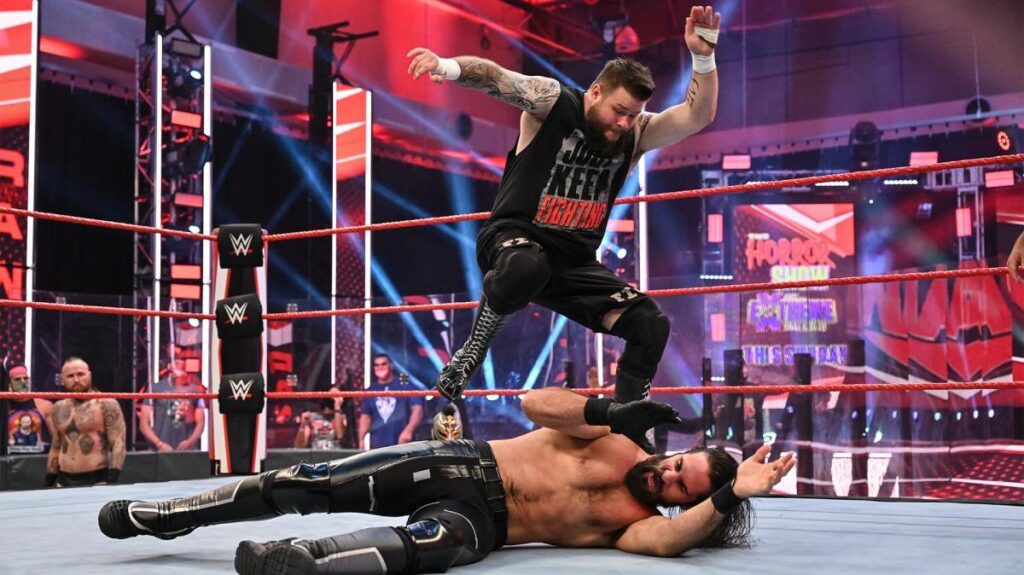 Kevin Owens tried to end the game with another move but this time Seth Rollins took Kevin down and went to the top of the ring post for Blockbuster move for the cover but kicked out at two. Seth Rollins with Superkick but once again Kevin kicked out. Seth Rollins prepared for Stomp but Kevin Owens saved it, Seth and Kevin Owens at top of the turnbuckle, Seth Rollins setting up for the position.
Meanwhile, Seth Rollins caused Kevin Owens eyes trying to gouge his eyes, Kevin Owens was dropped. Seth Rollins prepared for the stomp but got the distraction from Aleister Black, Dominick and Rey Mysterio, meanwhile, Kevin Owens with Stunner to win the match.
Also Read: WWE Monday Night 13 July 2020 : Results