WWE Crown Jewel 2021 saw Roman Reigns battle Brock Lesnar with the Universal Championship on the line in the main event of the pay-per-view. As expected throughout the weekend, Paul Heyman had a big hand in the result of the match. The match at Crown Jewel 2021 saw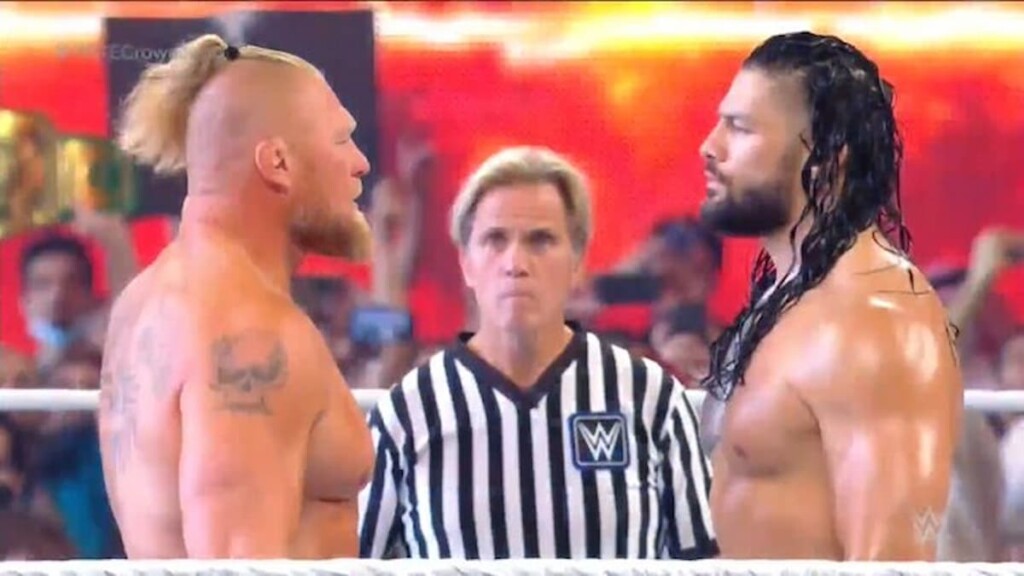 The main event of Crown Jewel 2021 started with Brock Lesnar taking Reigns down with his power strikes when the latter fought back with right hands. Lesnar then took the Trial Chief to Suplex city but the champion fought back after driving Lesnar into the ring post. Reigns then delivered a superman punch to Lesnar sending him outside the ring and then delivered the dive taking the challenger down which hyped up the WWE Universe in Riyadh.
Reigns was then seen delivering a spear so early to Lesnar but was able to get two counts only. The champion was again seen delivering a couple of superman punches and went for another spear but ran face first into the turnbuckle. The 'this is awesome' chants were heard throughout the match and so were the German suplexes from Lesnar. The Beast then delivered the F-5 to Reigns but the champion kicked out at two.
Roman Reigns was then seen countering an F-5 and converting it into the gi-a-tee but a spine buster broke things up. Lesnar then delivered another F-5 to Reigns but the referee was down and the WWE Universe counted atleast 10. Reigns then delivered a spear to Lesnar to buy some time. Paul Heyman was then seen giving the Universal Championship to Reigns when the Usos came out to superkick Lesnar and help Reigns hit the Beast with the championship to win the match.
Twitter erupts with anger as Roman Reigns retains the Universal Championship at Crown Jewel 2021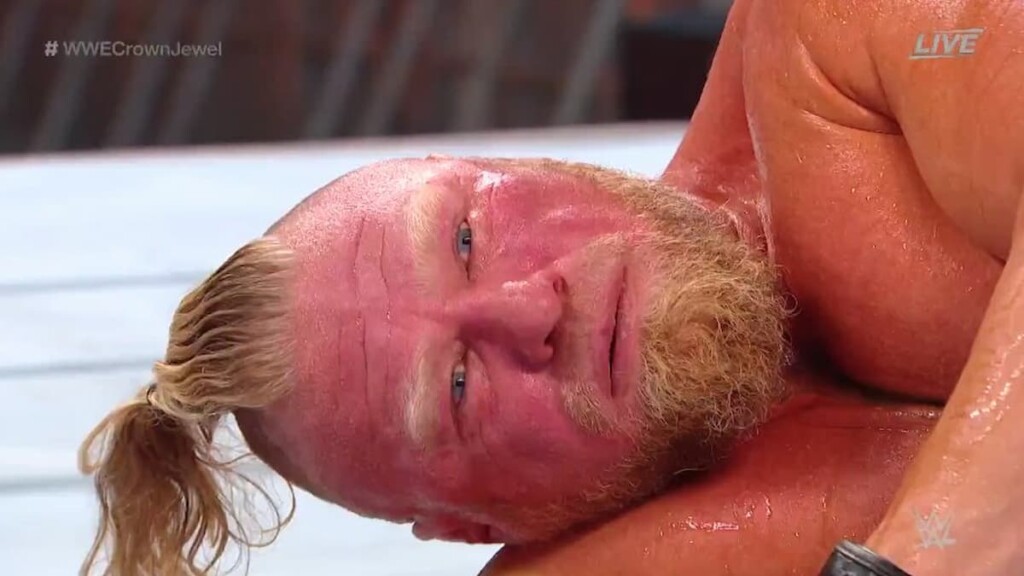 The WWE Universe was in anger after seeing Roman Reigns retaining the Universal Championship against Brock Lesnar at Crown Jewel 2021