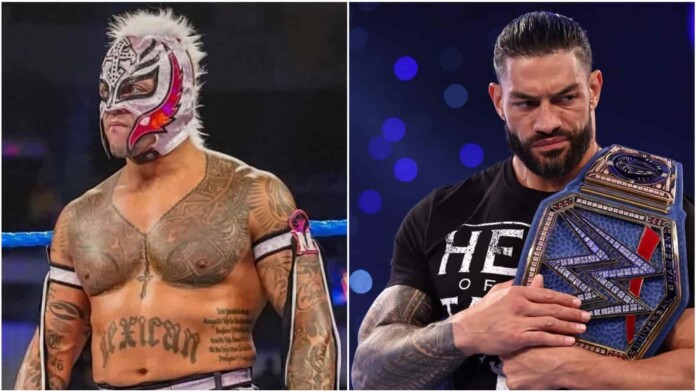 Hell in a Cell 2021 is just a little over a week away and WWE is yet to reveal the complete match card for the PPV. So far, there is no clarity on the Universal Championship match. Reportedly, WWE is planning to have Jimmy Uso challenge The Tribal Chief for the Universal title.
But what many fans might have noticed is that WWE smartly planted the seeds for another feud as well. The Ultimate Underdog of WWE, Rey Mysterio might be up for a WWE Universal Championship feud. On last week's episode of Smackdown, Reigns not only attacked Rey Mysterio brutally, but also assaulted his son Dominik.
The attack on his son, has definitely made the rivalry personal for the senior Mysterio. WWE has now to options open for them, if they decide to go ahead with the Mysterio – Reigns feud. They could set up that match for Hell in a Cell, or have Mysterio interfere in Reigns – Uso match at HIAC, to generate heat in this feud.
Rey Mysterio has two stints as the WWE World Heavyweight Champion, which is the equivalent of the WWE Universal Championship. His first win came at Wrestlemania 22, 2006, after he earned a title opportunity due to his win at the Royal Rumble.
His second win came in 2010, when he defeated Big Show, CM Punk and Jack Swagger in a Fatal 4-Way match. Mysterio currently holds the Smackdown Tag Team titles, with his son Dominik. They are the first ever father-son Tag Team Champions.
Roman Reigns might face Jimmy Uso at Hell in a Cell 2021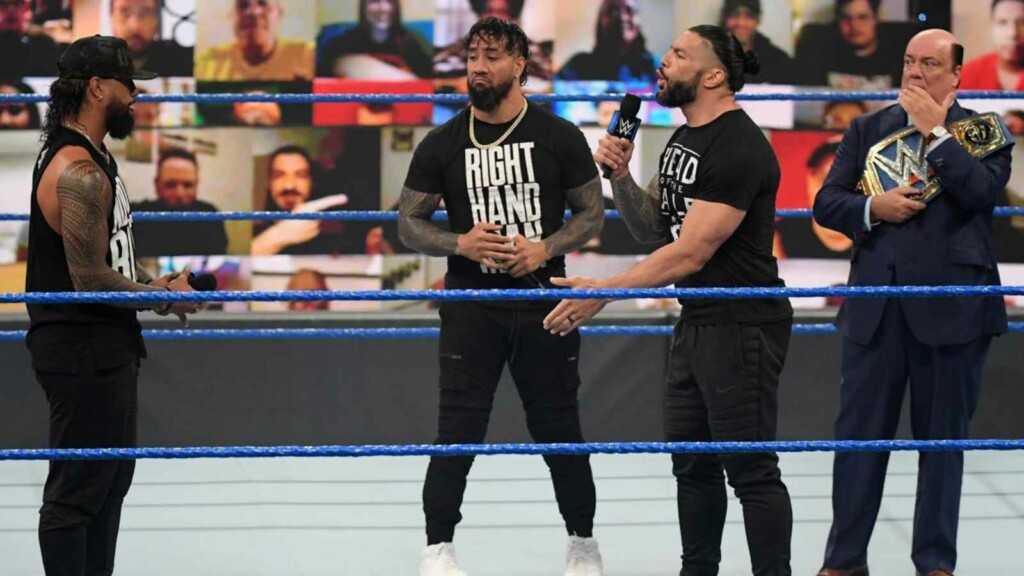 As things stand currently, Jimmy Uso is the most likely opponent for Roman Reigns at Hell in a Cell 2021. The stakes could involve Jimmy Uso acknowledging Reigns as the Tribal Chief if he loses. It would be similar to the match from Hell in a Cell, last year, where Reigns faced Jey Uso.
If Jimmy Uso loses, which he probably will, we could see a new dominant Heel stable. As mentioned above, Rey Mysterio's interference in the match, could lead to a title retain for Reigns and set up a blockbuster feud too.
Also Read: The Undertaker feels the Universal Champion Roman Reigns is "hitting on all cylinders"