Rey Mysterio is considered to be one of the biggest professional wrestlers to have ever stepped inside the ring. One of the most recognized lucha libre wrestlers in the world, Mysterio has played a crucial role in popularizing the cruiserweight division. Despite his short built, the Master of 619 has made a career out of being the underdog and toppling the giants.
In a career that spans over three decades, Rey Mysterio has delivered numerous memorable moments for the fans. He has been a professional wrestler since he was just 14 years old and even today when he perform on Raw, Mysterio has shown no signs of slowing down. The luchador still flies high, just like he used to years ago.
After winning numerous top Championships on WWE and several other promotions, Mysterio's focus has now shifted from his own success to honing the skill of next generation. His son, Dominik Mysterio, now appears and performs with him on WWE. Rey's focus now is to prepare his son to become a massive future Superstar.
Recently, Rey Mysterio took to Twitter to tease a massive announcement on 9th December. He mentioned that the announcement could change the history of his career. While there is still no clarity that what could be this massive announcement, but it is possible that Mysterio could reveal that he is the cover star of the upcoming WWE 2K game!
"December 9, 2021 Remember that date!
I'll reveal some very exciting news that will change the history of Rey Mysterio. More details coming soon!"­ – tweeted Mysterio.
Dominik and Rey Mysterio might be heading towards a fallout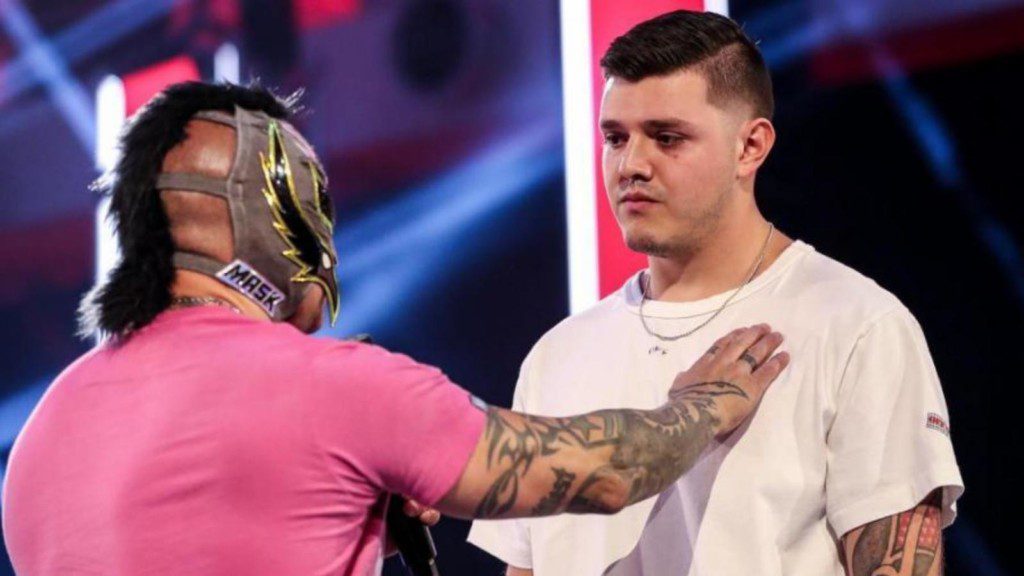 Dominik and Rey Mysterio have been performing as a Tag Team. They even won the Smackdown Tag Team Championship, to become the first-ever father-son Tag Team title holders. But since the last few weeks, The Mysterios have been on a losing spree and it seems like they are heading towards a fall-out.
This could work wonders for Dominik and at the same time could even lead to the perfect send-off that Rey rightly deserves. To make things even more interesting, the feud could even involve the passing of the mask and the name from Rey to Dominik.
Also Read: Alexa Bliss teases much-awaited return to WWE