Rhea Ripley is a great WWE wrestler who has proven herself every time she has entered the ring or been a part of a significant storyline. She has her job open like a book and everyone can learn about her, so let's have a peek at The Nightmare's personal life.
Rhea Ripley's true name is Demi Bennett, and she has had an effect on the whole wrestling profession since her debut in the ring. She made her WWE debut in 2017 as a part of the Mae Young Classic tournament, where she performed pretty well.
Rhea won the first round of the event, but she was defeated in the second round by Dakota Kai. After the defeat she went on to have a successful stint in NXT UK, becoming the first-ever WWE NXT UK Women's Champion. She had a good long run with the championship, holding it for 139 days, although only 44 of those days were recognized by WWE.
Rhea moved to NXT after losing the championship and was an essential part of the roster, even capturing the WWE NXT Women's Championship during her career. She had a fantastic run, which helped her be called up to the main roster, where The Nightmare quickly established herself as a strong wrestler as she won the Raw Women's Champion at WrestleMania 37.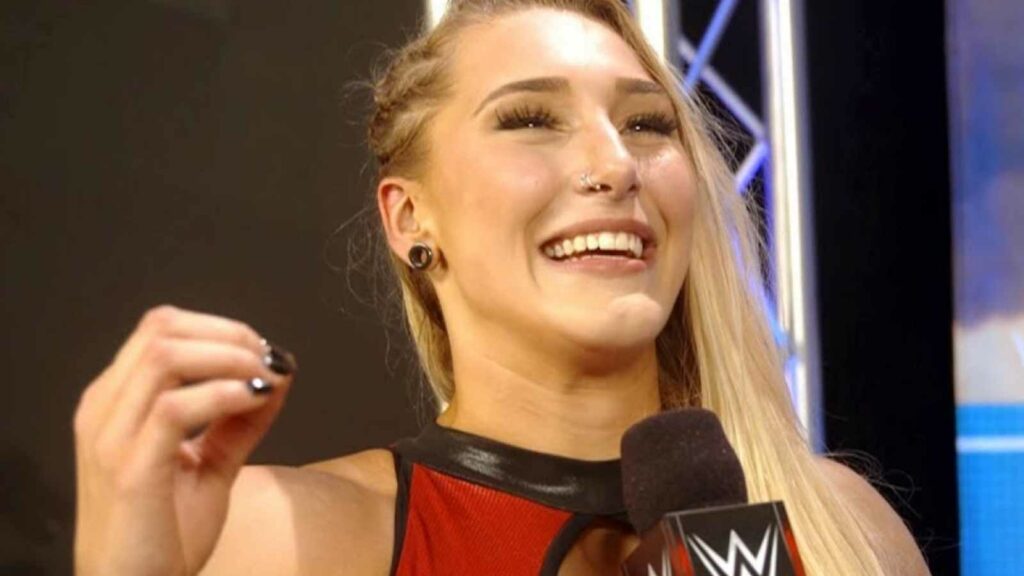 Rhea Ripley performed admirably while holding the championship, but after losing it, she entirely lost her momentum, resulting in a significant drop in the card. She was later in the middle of the card and received the greatest push of her career with a heel change, more of which is discussed below.
Also Read: "I'm the highest paid fighter," Superstar Ronda Rousey's brilliant answer shut down feminist reporter's "gender pay gap" dispute
Rhea Ripley became a part of the Judgment Day
Rhea made a stunning comeback in her career following her downfall when she was unveiled as the new member of the dark stable Judgment Day. She was injured at the time and so need a role in which she would not fight but maintain her credibility in the ring, and this job as part of Judgment Day was ideal for her.
She has been a vital component of the group since then, and some people say she is the most valued member of the entire stable. Following her arrival in the stable, a storyline involving Rey Mysterio was initiated, and Rhea Ripley was paired with Dominik Mysterio.
Both of them have become far more entertaining since joining forces, demonstrating why character work is such an essential aspect of a wrestler's career. They've done amazing work with their character and have received a lot of acclaim for it.
Also Read: "There's unfinished business," Kevin Owens comments on facing Roman Reigns amid rumors of a match at Royal Rumble 2023
Rhea has returned to the ring and has been promising some major future battles. Her bout with Bianca Belair and Becky Lynch is getting teased, and she has been hyping this match for some time now, so it may take place soon since WWE has great plans for The Nightmare.
Also Read: WWE Hall of Famer revealed that Brock Lesnar wanted to go to other companies after his WWE release in 2004