Roman Reigns is inarguably the biggest Superstar in WWE today. Since returning to the company at WWE Summerslam 2020, after a brief hiatus, the former member of The Shield has been performing on a completely different level. He has been the Universal Champion for over 400 days and has shown no signs of slowing down.
Throughout his reigns as the Universal Champion, Reigns has delivered some powerful feuds against the likes of John Cena, Edge and Finn Balor among others. But one of his toughest challengers till now emerged during the final moments of WWE Summerslam 2021 – Brock Lesnar. While the Beast Incarnate is himself a dominant professional wrestler, the presence of Paul Heyman has made this feud more intense.
The Universal Champion and the Beast Incarnate collided earlier this year at Crown Jewel, where Reigns picked up a win after interference from The Usos. But this feud is far from over and is bound to continue around Royal Rumble. As Reigns gears up to face Lesnar once again, he came out during the latest episode of Smackdown to make some bold claims.
The latest episode of the Blue brand kicked off with Kayla Braxton discussing the rumours about Brock Lesnar's suspension being lifted. The Universal Champion and Paul Heyman interrupted her and told her to not talk about rumours on the Island of Relevancy. Reigns mentioned that rumours give losers false hope.
The Tribal Chief mentioned that he has defeated everyone. "Compared to me, everyone is a loser around her. And Brock Lesanr is the No.1 loser around her," claimed the Universal Champion. He claimed that he defeated Lesnar, halfway across the world, where the conditions weren't even the best!
The suspension on Brock Lesnar has been lifted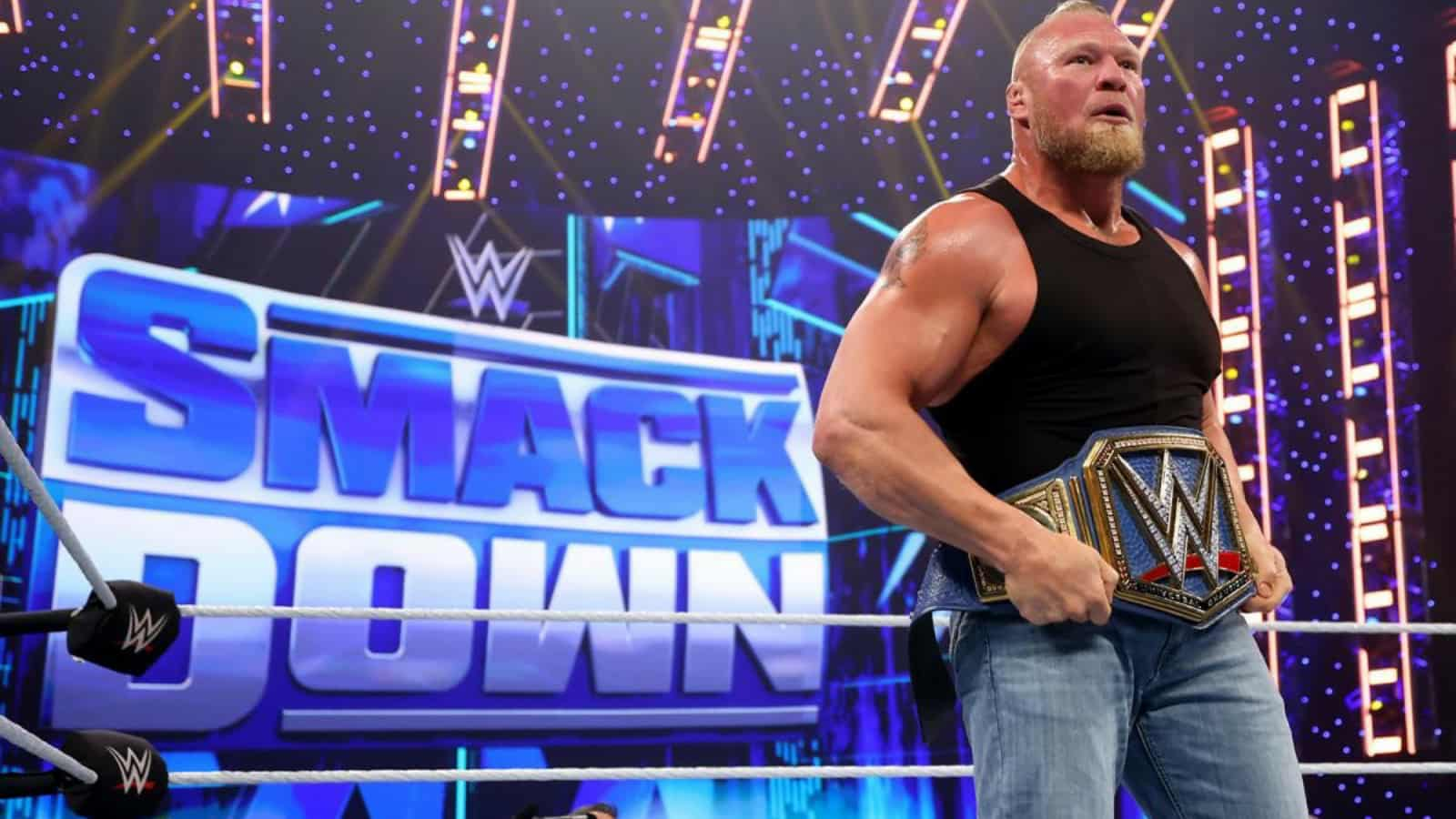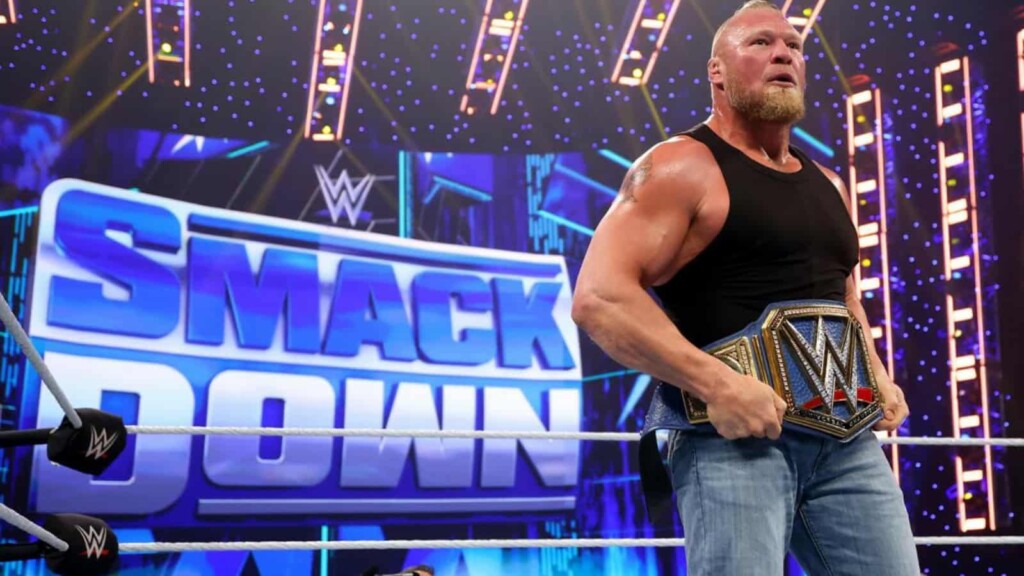 The night following WWE Crown Jewel 2021, Lesnar appeared on Smackdown and attacked everyone – Roman Reigns, The Usos, the production crew and even WWE official Adam Pearce. This earned him an indefinite suspension and a fine of $1 million. But on the latest episode of the Blue brand, it was revealed that the suspension has now been lifted.
In fact, Lesnar has already been advertised to appear on the December 10 episode of the Blue brand. A couple of weeks ago, the Twitter account of STAPLES Center, from where the episode will be airing, revealed that Brock Lesnar will be present in the arena. While initially, he was advertised to attend the show as an audience member, it is quite likely that he will confront Reigns once again.
Also Read: "AEW shouldn't give a f**k what I think about them," WWE's biggest rival doesn't cater to Paul Heyman