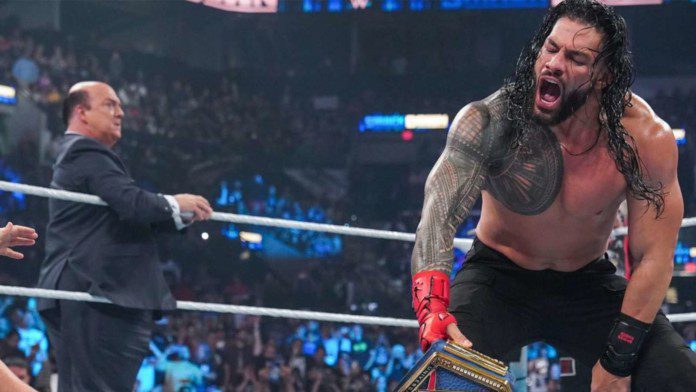 Roman Reigns has been the most dominant Superstar on WWE roster for over a year now. He has been the Universal Champion for over 400 days and is showing no signs of slowing down. While numerous of his wins have come due to the interferences from his cousins – The Usos, but that has only strengthened his image as a Heel who could to any lengths to be on the top.
While he remains the top Champion of the company, Reigns has also ensured that his stablemates from The Bloodline hold the WWE gold too. The Usos are the current Smackdown Tag Team Champions. The Tribal Chief is currently involved in a feud against the "Beast Incarnate" Brock Lesnar.
The two dominant Superstars collided at WWE Crown Jewel where Reigns managed to retain his title – once again due to an interference from The Usos. But Lesnar is determined to win back the title and made his return on the latest episode of Smackdown, after serving a suspension. Lesnar made his intentions clear of coming after the Universal title once again, but he was interrupted by a fellow "Canadian Alpha male" Sami Zayn!
Zayn mentioned that he was the next in line for a Championship shot, and would be facing Roman Reigns at WWE Day 1. Lesnar somehow managed to convince Zayn that he could have his title match tonight itself – with the Champion going on to face Lesnar at WWE Day 1. The match was set and announced as the main event of the show.
Zayn was confident that Lesnar will be siding with him during the match and help him win his first Universal title. But that was not the case! Even before his opponent walked out to the ring, Zayn was hit with a couple of German Suplexes and F5s. Roman Reigns finally walked out to the ring, and delivered a vicious Spear for the win – in a record time of 16 seconds. This is the shortest Championship match we have seen on WWE this year – surpassing Bianca Belair and Becky Lynch's 26 seconds bout.
Roman Reigns will face Brock Lesnar at WWE Day 1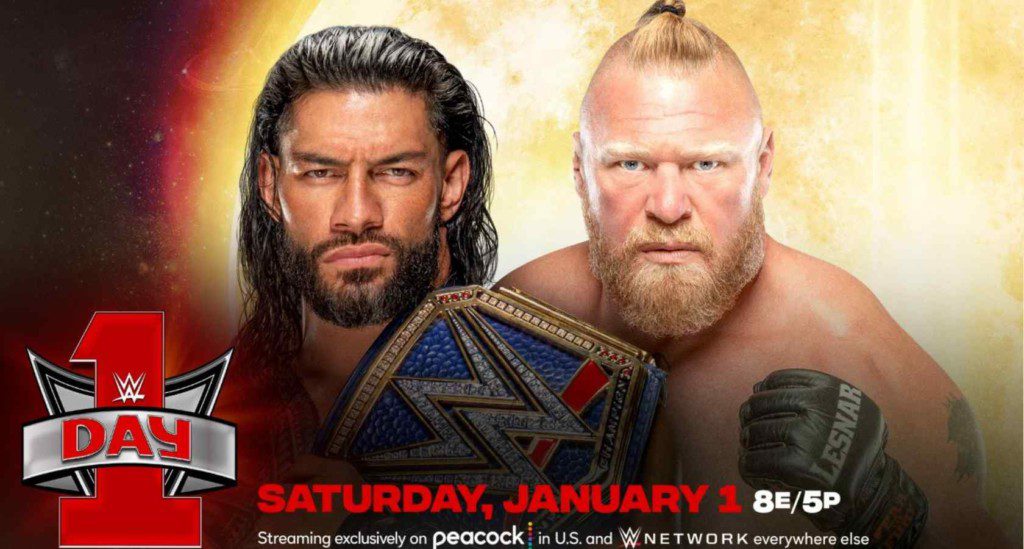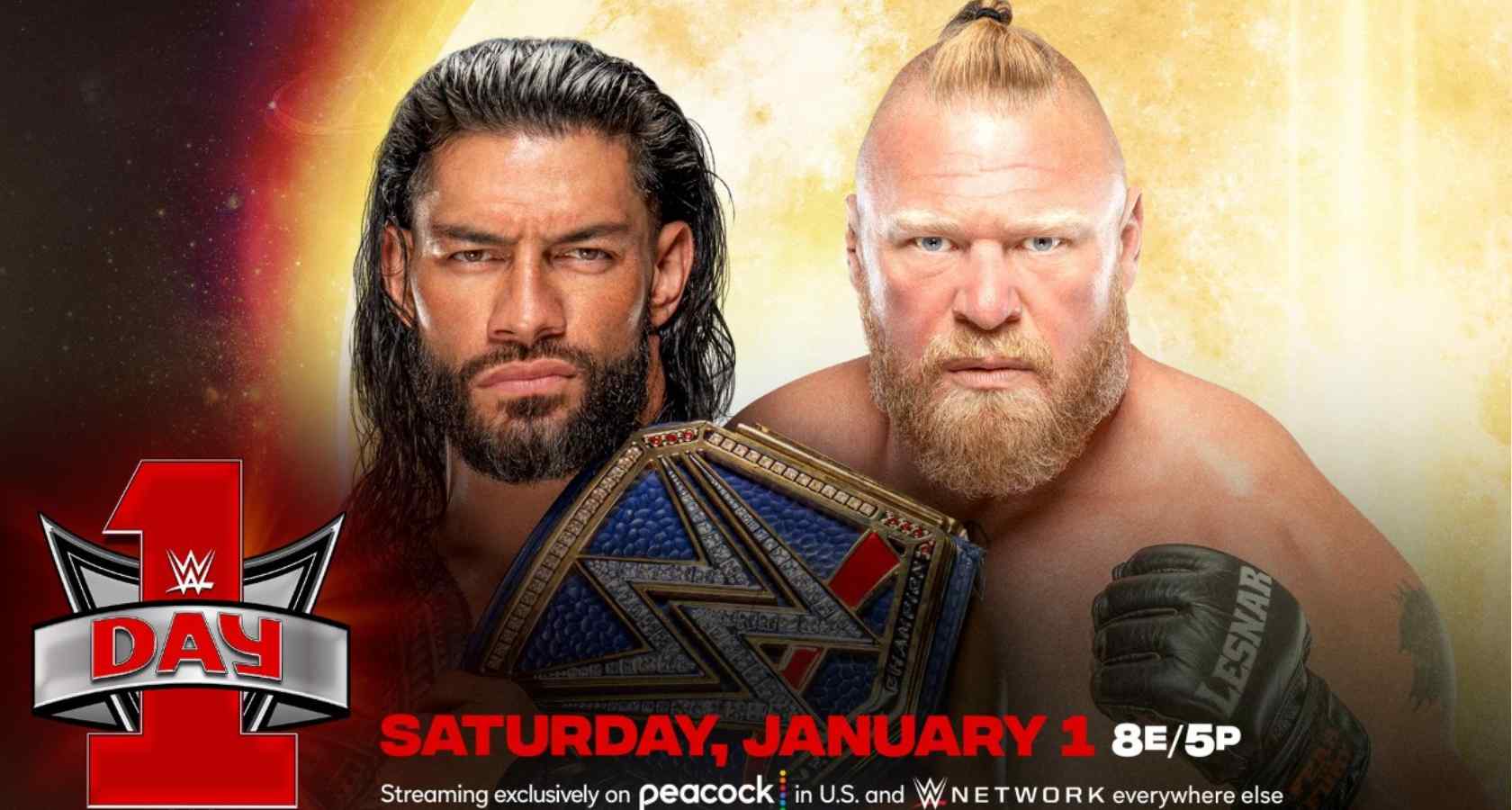 With Roman Reigns picking up a dominant win over Sami Zayn on Smackdown, he will now be walking into WWE Day 1 as the Universal Champion. But he will be facing his biggest challenger once again – Brock Lesnar. This feud was expected to continue on a bigger PPV like Royal Rumble or Wrestlemania.
But it seems like WWE wants to push Day 1 as its mega event and hence such a big-ticket match has been announced. In addition to this, only one other match has been announced. The WWE Championship will be on the line – with Big E defending against Seth Rollins and Kevin Owens.
WWE Day 1 airs live on 1st January, 2022.
Also Read: Top 5 WWE rivalries of "The Beast Incarnate" Brock Lesnar