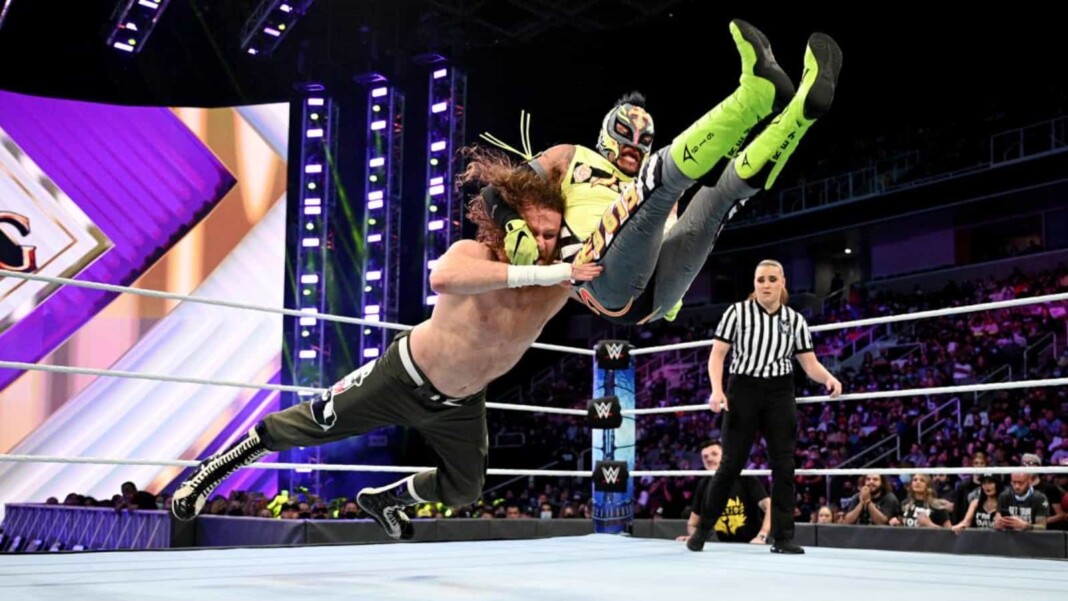 Rey Mysterio suffered a massive loss on the latest episode of Smackdown. He faced Sami Zayn, in the first round of the King of the Ring tournament and failed to qualify for the next round. The two Superstars have been feuding for quite some time now, and Zayn might play an important role in Dominik turning on his father.
Mysterio and Zayn put up a blockbuster match on the Blue brand, where Zayn picked up a surprising win over the masked Superstar. But this match is quite unlikely to be the final time these two Superstars square off. Interestingly, Zayn has been constantly trying to get Dominik to turn on Rey and he has definitely made some progress.
After their round-one match, Rey Mysterio took to Twitter to mention that he felt sick that he lost to Sami Zayn, who has been instigating Dominik against his father!
Sami Zayn replied to the tweet and mentioned that it was a great match and a great win. He also mentioned, "It is tragic when kids grow up, stop seeing their parents as superheroes and start to see them for what we all are: frail, flawed human beings. A heartbreaking cycle, but it's silly to blame me."
Rey Mysterio got eliminated from the King of the Ring tournament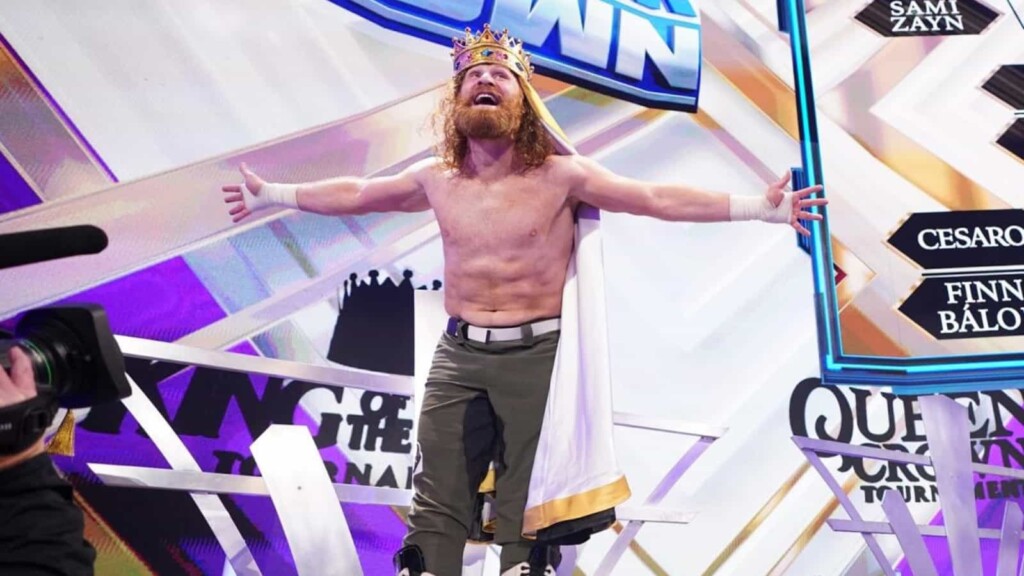 The King of the Ring tournament kicked off on the Blue brand, with the match between Rey Mysterio and Sami Zayn. Zayn became the first Superstars for the second round, eliminating Mysterio from the race. During the same episode, Finn Balor also managed to qualify for the next round, and will be facing Sami Zayn next week. Balor defeated Cesaro to move on to the second round.
In addition to this, the Queen's Crown tournament also kicked off. Zelina Vega defeated Toni Storm and Carmella defeated Liv Morgan to progress into the second round of the inaugural tournament. Both the tournaments are scheduled to conclude at WWE Crown Jewel, which is scheduled to take place in Saudi Arabia later this month.
Also Read: Karrion Kross hints at Scarlett's return