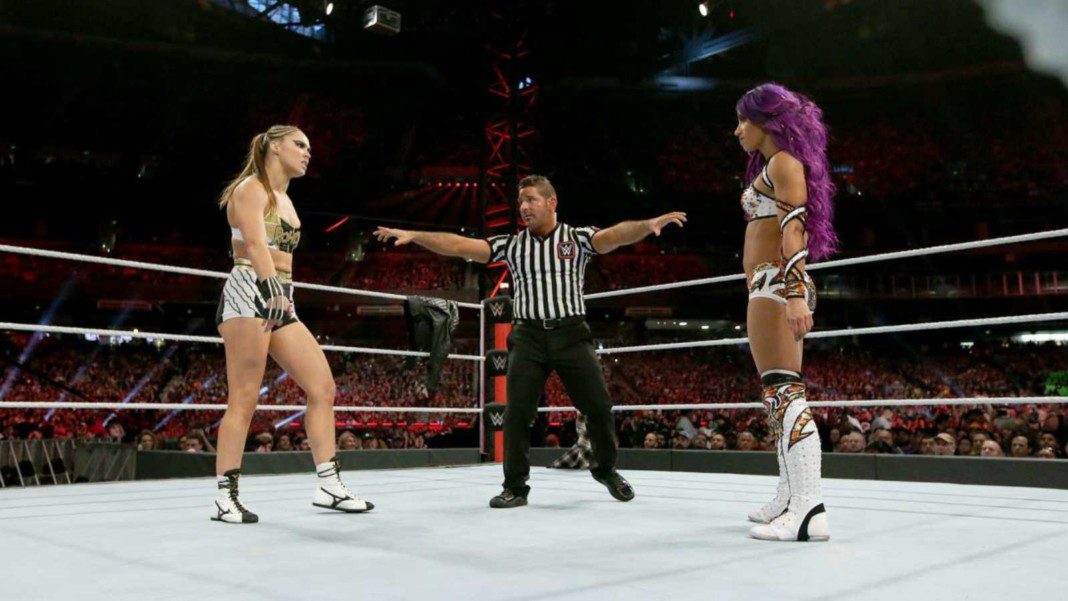 Ronda Rousey has been a dominant professional wrestler, as we have witnessed during her time on WWE. She has held the Raw Women's Championship, for the second longest duration, during her brief stint with the company. In addition to this, she was also the first female fighter to be inducted into the UFC Hall of Fame.
As soon as she debuted for WWE at Wrestlemania 34, she not only impressed the WWE Universe, but even the professional wrestling critics were bowled over by her performance. Over several feuds in the company, Rousey delivered one solid performance after another. Her performances made it seem like she had won everyone over, but that might not be true.
Former Smackdown Women's Champion Sasha Banks allegedly had a strained relationship with Ronda Rousey. Banks recently appeared on The Kurt Angle Show, where Banks discussed her issue with Rousey in great detail. The Boss mentioned that she was "p**sed off" at Rousey.
"There might be a little tension, I don't know real heat. I was p**sed off that Ronda Rousey could come in, get more money than me, get a [better] locker room than me, and bring all these people backstage and get more time than me. I'm like, 'Excuse me? Who is you and what you do?' Besides respecting everything she's done in the UFC and that fight world, when it comes to the squared circle — that's my home. That's why I'm the Legit Boss. Not Ronda Rousey. So there could have been a lot of tension from that," mentioned Sasha Banks.
Becky Lynch recently challenged Ronda Rousey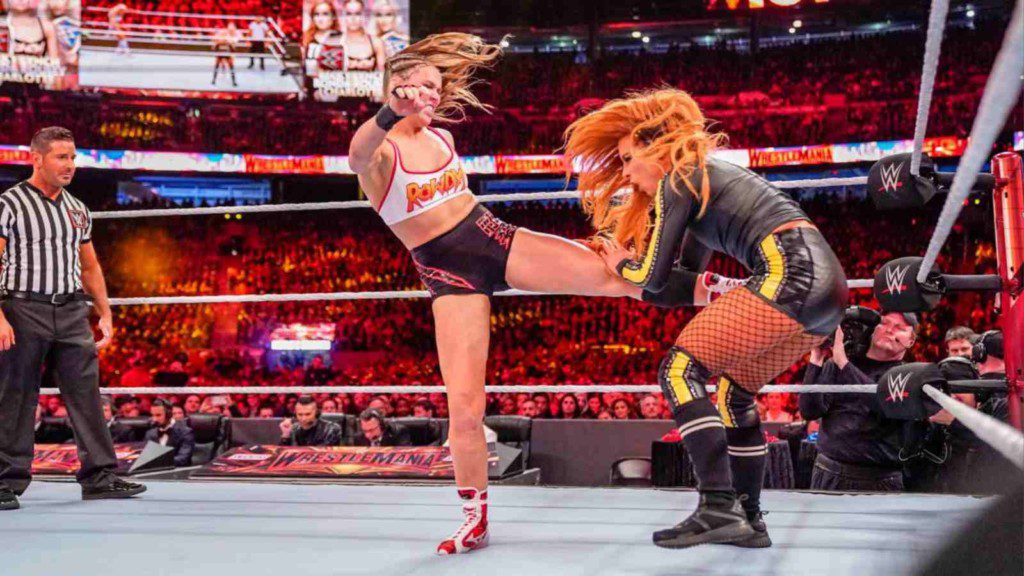 Current Raw Women's Champion Becky Lynch and Ronda Rousey have a long history together. The duo had main-evented Wrestlemania in 2019 in a Winner Takes All match which even included Charlotte Flair. Lynch emerged victorious in that match and Rousey hasn't been seen on WWE since.
But now The Man has challenged Rousey for a main event match at Wrestlemania 38, set to take place in April, 2022. In an interview with The Independent Lynch mentioned, "Maybe Ronda Rousey is going to come back. Maybe she'll take a chance at trying to avenge that loss that she had in 2019. I would absolutely love for 'Rondi' to come back and for me to send her packing again!" It might be too early to expect Rousey to return to WWE, but things do work out quickly with the company and a match at Mania might not be completely impossible.
Also Read: WWE Smackdown Spoilers, Preview and Predictions for November 19, 2021