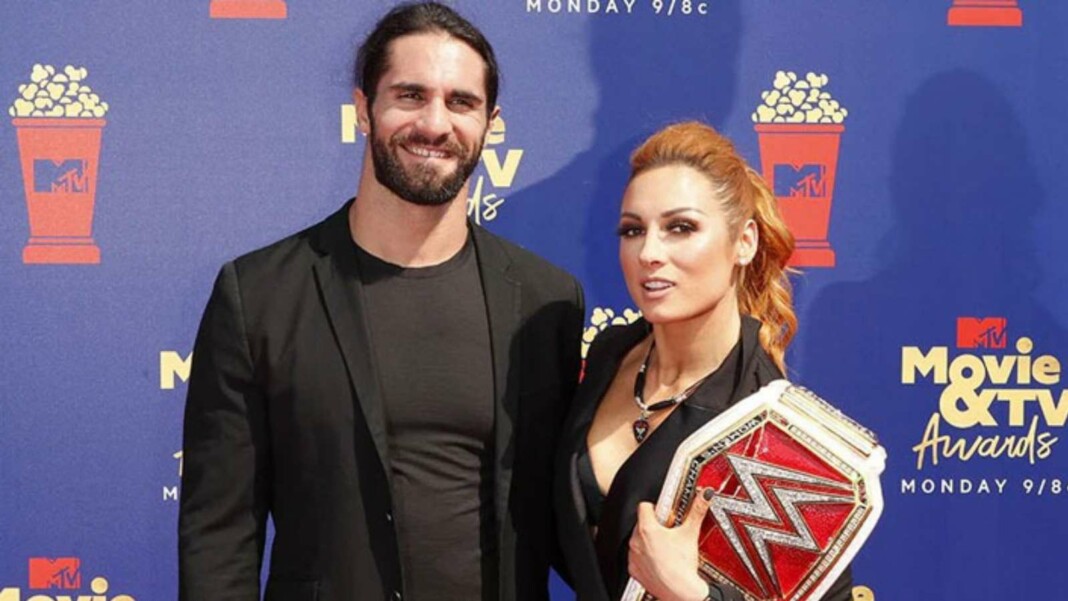 Seth Rollins and Becky Lynch are two of the most established superstars of their field and the level of talent both of them possess is unmatchable. The two are called the power couple of WWE and both of them have the same level of commitment to the company that a true superstar should have.
How did Seth Rollins and Becky Lynch meet?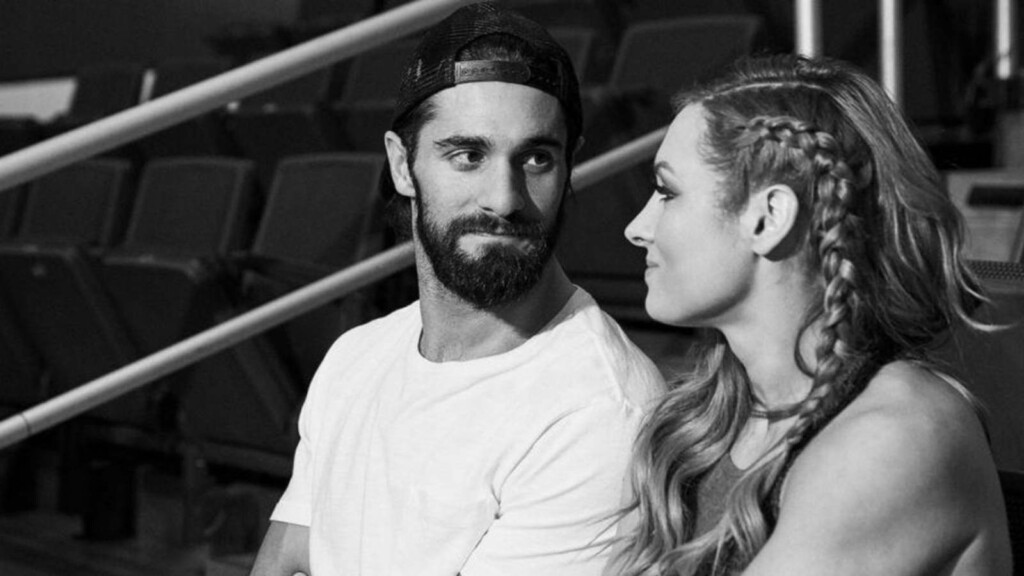 Seth Rollins and Becky Lynch were best friends while they made their debut in WWE. The two were seen together numerous times but they never thought of having a relationship. During an interview, Becky Lynch said that their bonding had a lot of love for each other but the two couldn't identify if that was relevant for friendship or for being a couple. Lynch said that one fine day, Rollins came up to here and asked if they should be in a relationship. Lynch replied to him and said that they could try it. This were the relationship between two of the finest WWE superstars start building up.
The Public Announcement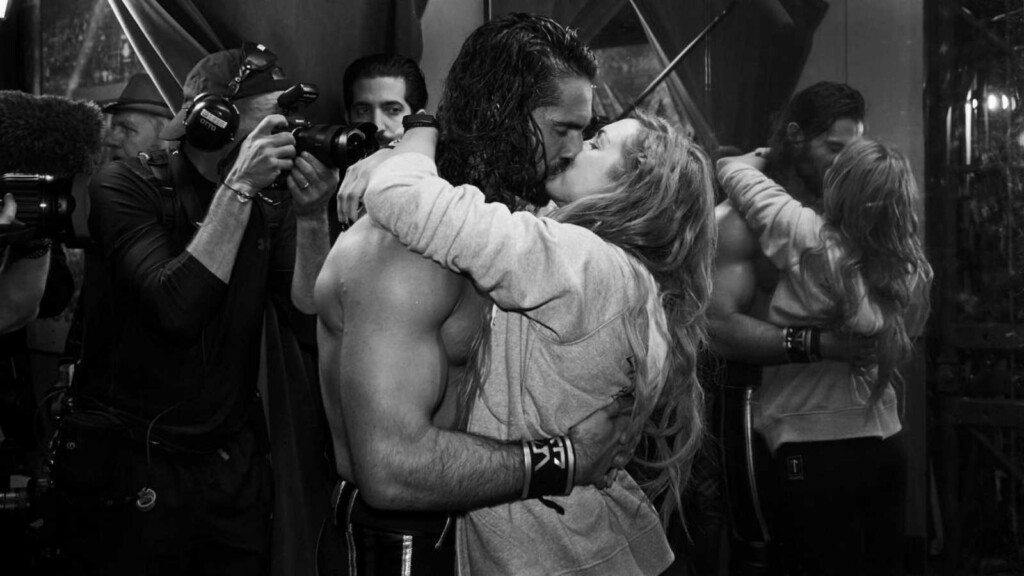 Becky Lynch had a war of words with WWE Hall of Famer Beth Phoenix on Twitter, in 2019, where the latter called her husband, the Rated R superstar Edge, out. This led to Becky Lynch calling her boyfriend Seth Rollins out for the first time which got the fans confused. A few hours later, Seth Rollins posted a picture on Instagram where he was kissing Becky Lynch and the caption stated "Am I allowed to post this now".
Seth Rollins and Becky Lynch were both on the peak of their careers in 2019 and both of them reigned as top champions then. After the announcement of their relationship came out, the WWE Universe was elated and everyone loved the two of them with each other.
"Happiest Day of my life. For the rest of my life"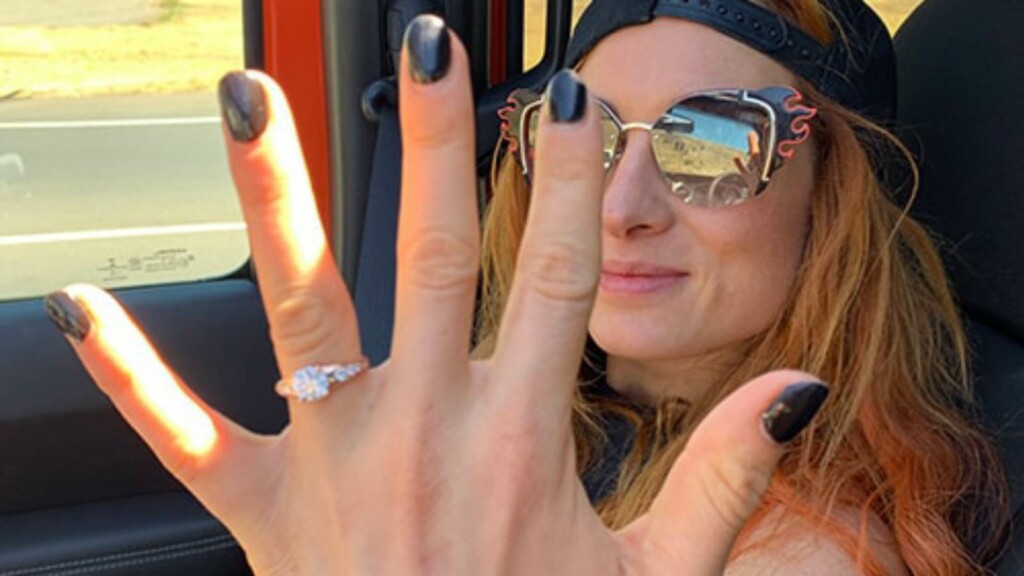 On August 22, 2019, Becky Lynch took to Twitter to announce that she had engaged Seth Rollins. The Man posted a picture on her social media handles with the ring in her hand and was attached with the golden words "Happiest Day of my life. For the rest of my life". Seth Rollins also posted a picture on his social media handles stating "For the rest of my life".
In 2021, during an interview with Ryan Satin on "Out of Character", Rollins gave a detailed view of him proposing to Lynch. Here's what he said during the interview.
"I didn't really have a plan; I had a ring, but I didn't have a plan. We will wing it. We will wing it. We'll see what happens, and we had gone though, and we had come around this corner, and the sunset was going down over the pacific and I was, like, oh let's stop and take some pictures it'll be really nice. I got out and I was taking my time in the backseat getting the ring out."
"I was, like, not nervous but also nervous, and so then she went down ahead of me so I was, like, perfect. So I snatched it up and got in there. I went to take it out and she was a few feet ahead of me and she turned around and when she turned around I was on a knee there with the ring and she was like, 'oh my god, is this real? Is this real? Yes of course' which elated me"
The Blessing from the Heaven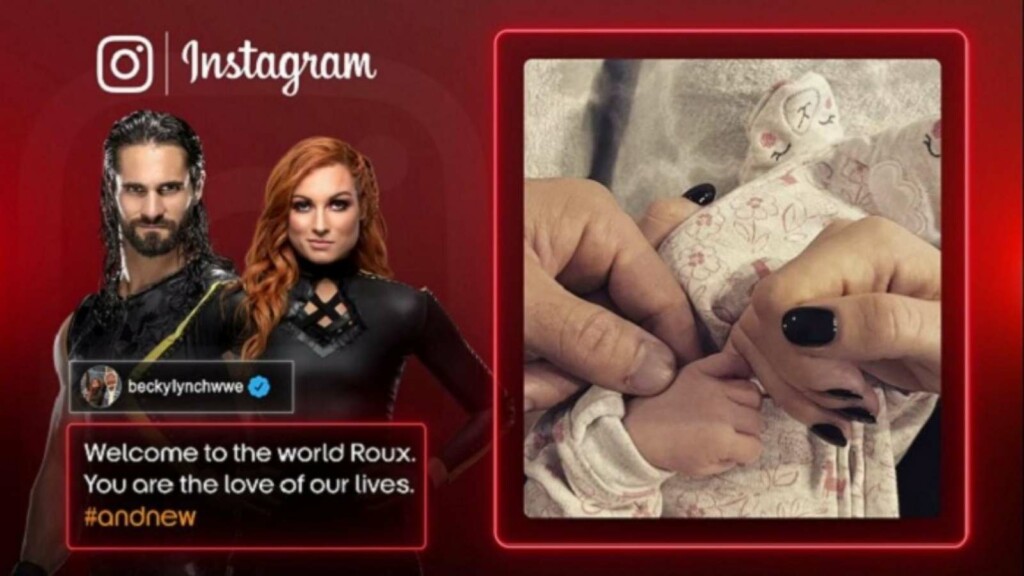 On May 12, 2020, Becky Lynch pulled the heist of the year and announced that she had to relinquish her Raw Women's Championship due to pregnancy. The almighty gave the couple of Becky Lynch and Seth Rollins a blessing from the heavens on December 7, 2020 which the two superstars named Roux.
Seth Rollins and Becky Lynch have both discussed about each other's parenting in interviews and have been very discreet about their daughter. Rollins during an interview on Fox revealed what he thought about being a husband and a father. The former world champion said:
"The husband part is easy. I'm married to a beautiful, extremely talented, lovely, perfect partner for me. The dad part is a learning curve for sure. That's a whole new skill-set. I've never changed a diaper before having this baby. So just little things like that."
"I think the biggest thing is you go from living this life as a top-tier WWE Superstar where really it's all about you to now where you are in a backseat and you are not the most important part of your life. So to change everything around is really humbling, but also a cool experience to see it from this perspective. To see what life can be when you matter so much to somebody else. It's really an awesome experience."
Seth Rollins and Becky Lynch pronounced Husband and Wife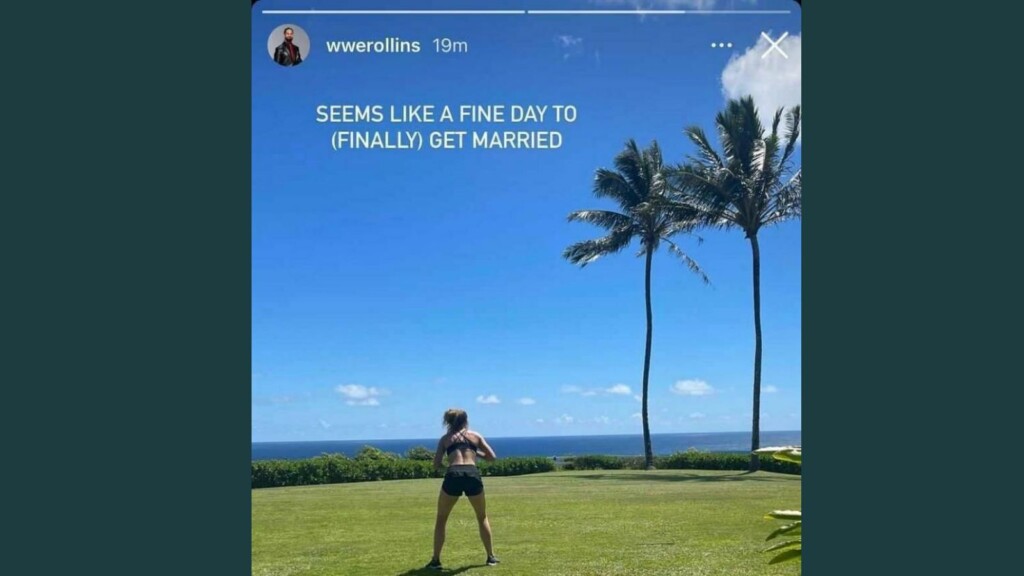 Seth Rollins and Becky Lynch married each other in a private ceremony on June 30, 2021. The announcement of their marriage was made by Rollins when he posted a picture on Instagram showing the weather. Rollins, along with the picture, wrote "Seems like a fine day to (finally) get married". The WWE Universe and fellow WWE superstars showered blessings on the newly married couple and filled the social media with excitement after WWE officially congratulated Seth Rollins and Becky Lynch for their marriage.
Seth Rollins and Becky Lynch are now back on focusing on their careers and are now keeping everything in their relationship discreet. But the couple very often post some pictures on social media to keep everyone updated and happy. Their careers are inspirational and are referenced as one of the bets ones which keeps in them in the top spot forever.