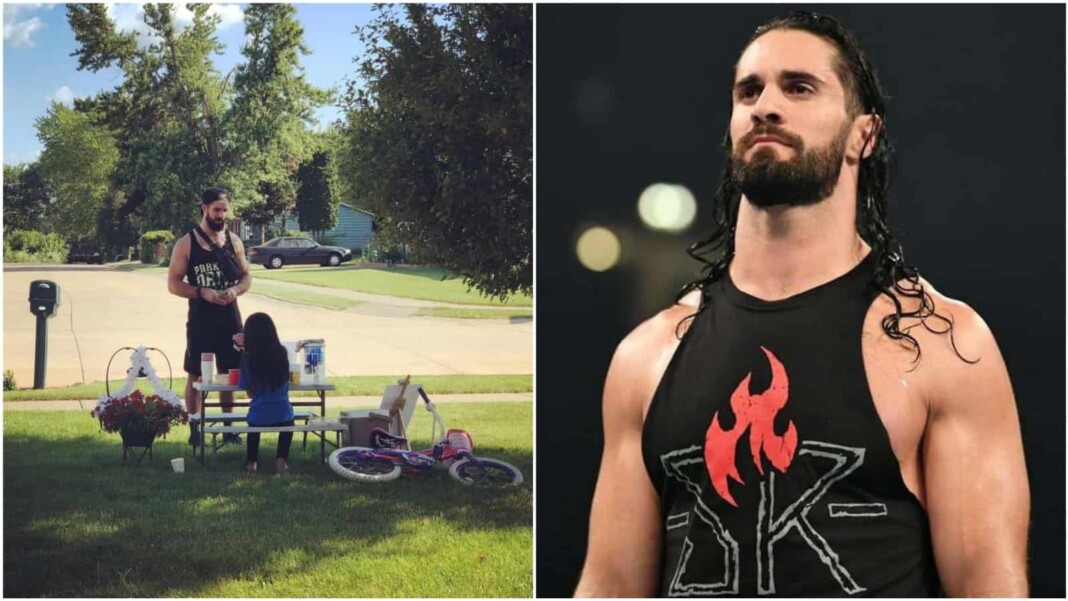 Seth Rollins currently appears as an all-out Heel on WWE Smackdown. The Savior of Smackdown currently justifies all his factions by claiming them to be for the greater good. But now it seems like, unlike his character, the real Seth Rollins is actually working for the greater good.
Seth Rollins was recently spotted helping a small business. Adam Ernst's daughter had put up a lemonade stand. He shared an image on Facebook where Rollins can be seen purchasing a drink.
Ernst's post read: "Attn: Pro wrestling fans. So Ari decided she wants to make extra money to buy an iPhone and has been doing lemonade stands for herself and you never know who will randomly show up and buy some lemonade…"
Seth Rollins's turned Heel after his feud The Fiend. But his Heel turn failed to impress the fans, mainly due to his controversial storyline with the Mysterio family. But his current feud with Cesaro, has provided some relief, as fans are beginning to love Rollins' Heel against Cesaro's babyface.
Cesaro recently attacked Seth Rollins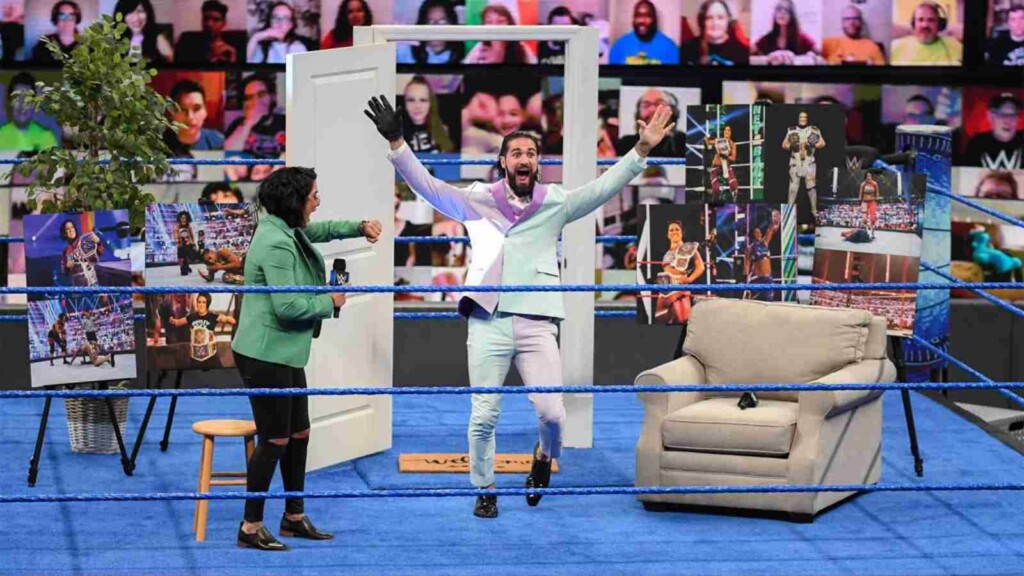 On the latest episode of Smackdown, Seth Rollins appeared as a guest on Bayley's Ding Dong Hello. The two Heels on the Smackdown brand delivered a hilarious segment and displayed great chemistry.
The duo spent a major part of the segment, acknowledging each other's achievements and predicting each other's wins. But things completely turned around when Cesaro entered the scene. He rang the doorbell, and attacked Rollins, after he answered the door.
Cesaro completely destroyed the set, as he flung Seth Rollins around. He managed to humiliate Seth, as his pants tore off and he ran to the backstage. The rivalry has gained intensity since Rollins completely destroyed Cesaro at Wrestlemania Backlash.
The match between Rollins and Cesaro has not been announced yet for WWE Hell in a Cell 2021. But a match is likely to be announced on the upcoming episode of Smackdown. WWE Hell in a Cell 2021 airs live on 20th June, 2021.  
Also Read: Stephanie McMahon wants these 5 former WWE Superstars back in the company