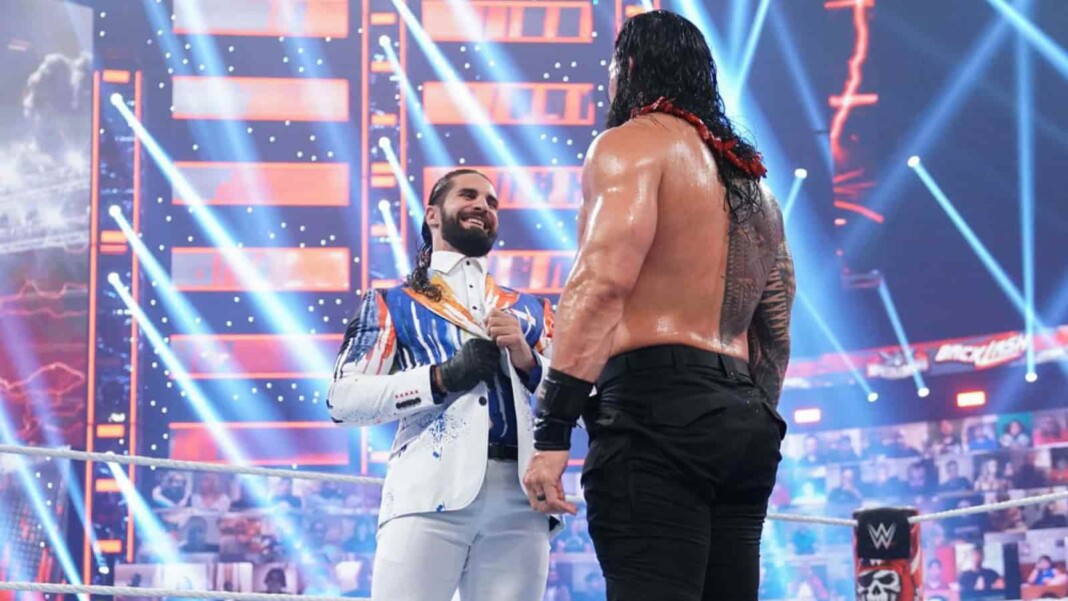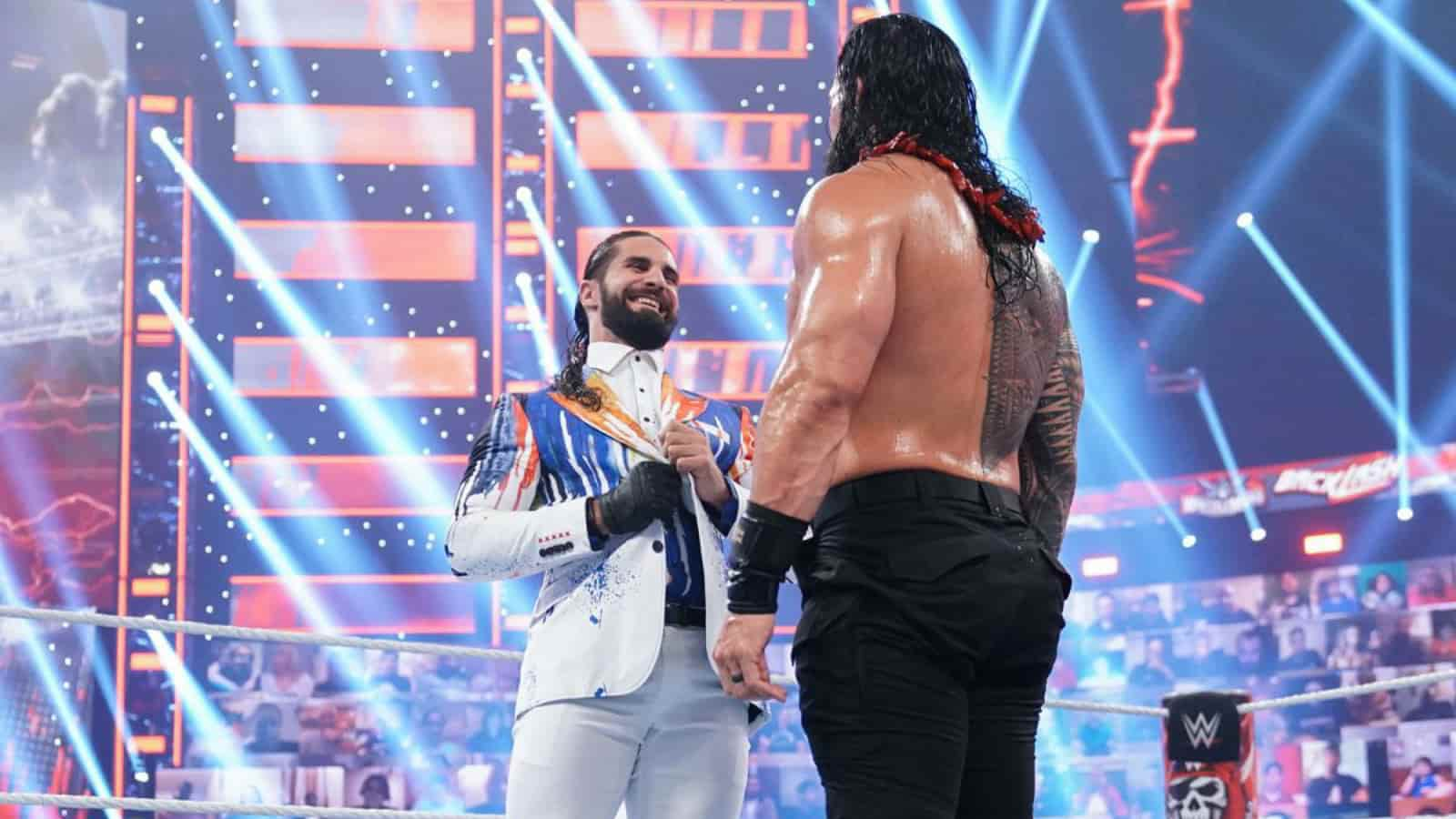 On the most recent PPV of WWE, Wrestlemania Backlash, Roman Reigns successfully defended his Universal title against Cesaro. It was a hard-fought bout and delivered on the high expectations that the WWE Universe had from it.
But the highlight of WWE Wrestlemania Backlash took place after the match, moments before the show ended. Seth Rollins walked down to the ring and had a brief stare-down with The Tribal Chief, before he went on to attack Cesaro.
Seth Rollins recently appeared on the 100th episode of WWE's The Bump, where he discussed how Roman Reigns' cousins were interfering in his feuds. He even acknowledged the fact that while Jey Uso is under the Tribal Chief's control, Jimmy Uso seems to have his own plans.
"Well, if I wasn't caught up in the middle of it, I wouldn't make anything of it. But, like I said a few weeks ago, if his cousins don't stay out of my business, I'm gonna make it my business to shut them up the same way I did to Cesaro. So, it seems to me that he's got one of them under control. Now, if he wants to get Jimmy on the same page as Jey, [they need to] respect [me]. And I'm gonna give him the opportunity to do that just as I know he would to me," said Rollins.
Seth Rollins' history with the Universal Champion Roman Reigns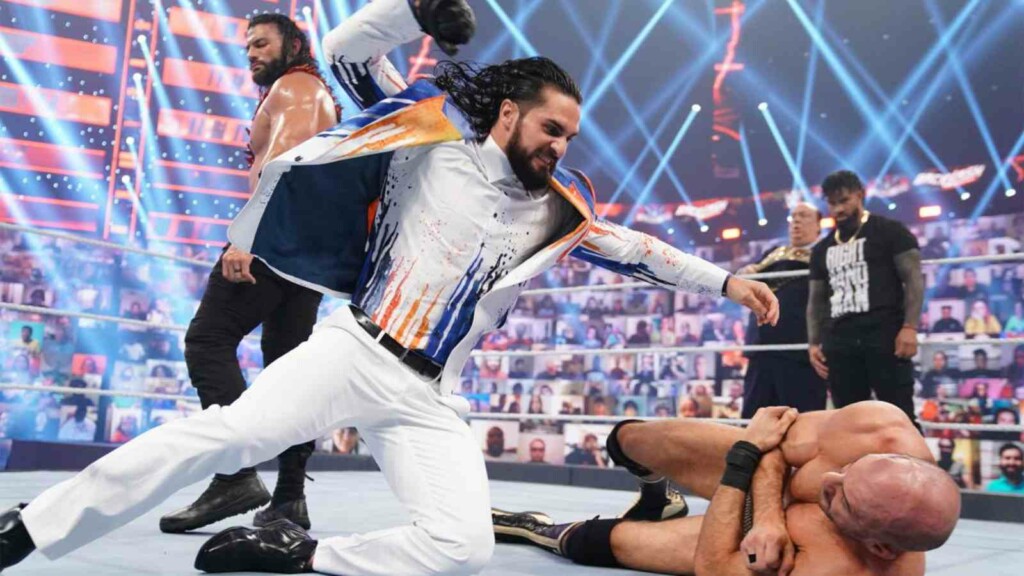 The Tribal Chief and Seth Rollins have a lot of history. Both of them, along with Dean Ambrose (Jon Moxley), made their WWE main roster debuts together – as members of The Shield. But since the faction broke up, Reigns and Rollins have also feuded against each other on multiple occasions.
Despite having battled against each other on multiple occasions, Rollins still believes Reigns is his brother. But he has made it clear that if Reigns' family interferes in his matters again, it would mean a lot of trouble for Reigns.
"But like I told him, straight up, I don't care who you are; Head of The Table or The Tribal Chief, you're my brother. You're Roman Reigns but when we're face to face, we're equals my friend. So I'm gonna give you the opportunity to get what you need to get done with your family. That's your business. If it happens again, we'll run into trouble."
Currently, Reigns and Rollins have a common enemy in Cesaro. But after the attack at Wrestlemania Backlash, it is unlikely that Cesaro will be seen on WWE TV for the next few weeks. This could give WWE enough time to establish a new feud between Reigns and Rollins with a family angle.
Also Read: Karrion Kross faces Finn Balor in the NXT Championship rematch