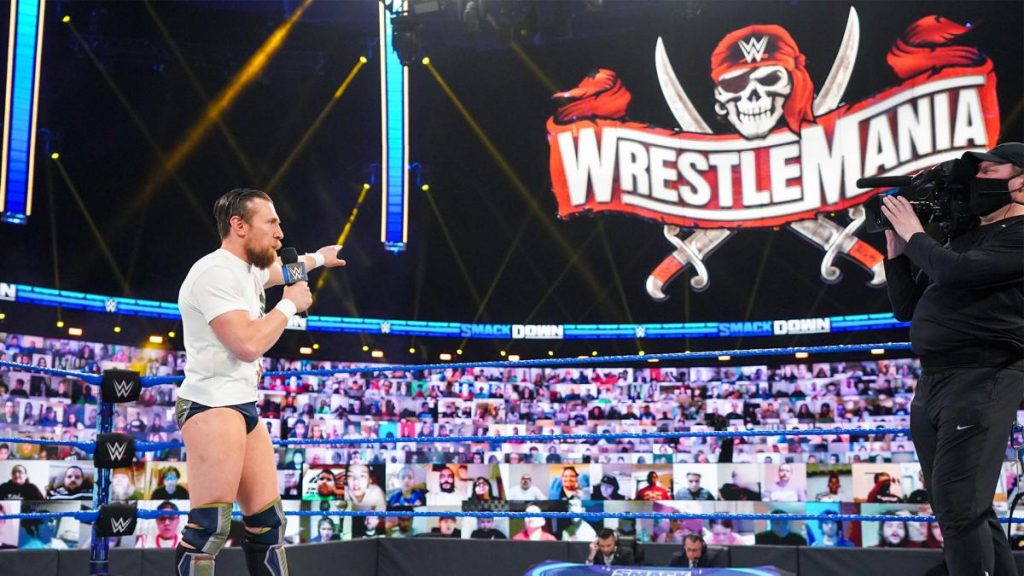 The episode of WWE Smackdown kicked off with a video hyping up the Wrestlemania 37 match between Edge and Roman Reigns. Michael Cole was in the ring, as he introduced Daniel Bryan to the ring.
Daniel Bryan's segment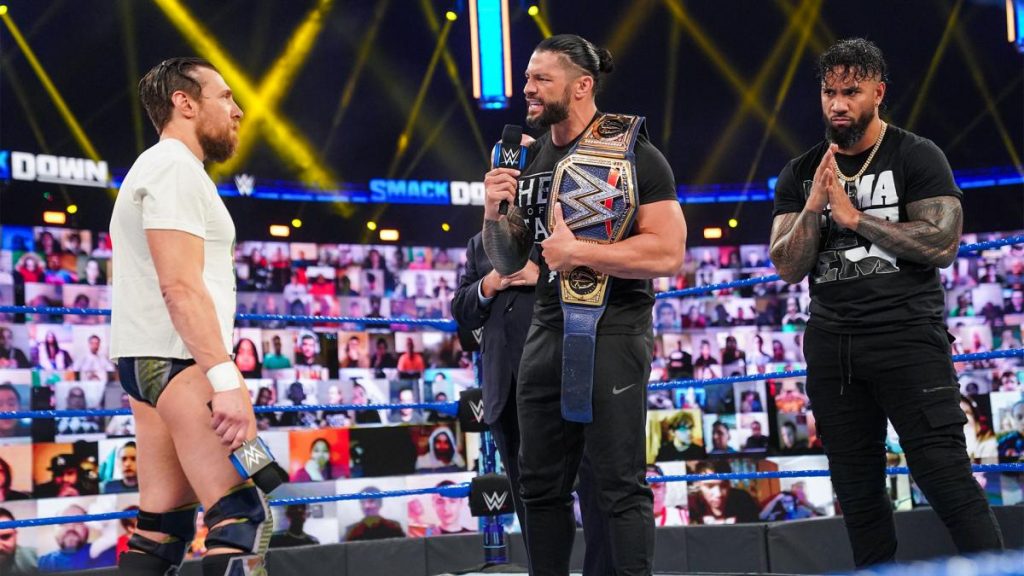 Bryan would be facing Jey Uso in a Steel Cage match. If Bryan won, he would face Roman Reigns for the Universal Championship at WWE Fastlane. Cole asked why Bryan didn't participate in the match against Reigns and Uso, where he was supposed to team up with Edge. Bryan said because no one asked him to.
Bryan said he understood that Edge vs. Roman Reigns is a dream match, but he wont let that happen. He mentioned that he had lost a lot in his career. But he felt the failure, at Elimination Chamber. Bryan rolled out of the ring and Edge speared Reign while pointing at the Wrestlemania sign. That was Bryan's biggest failure.
Daniel Bryan mentioned that years ago, WWE took a personality test and he found that he had the lowest ambition score. That might be true. But now he wants to main event Wrestlemania. Roman Reigns walked out with Jey Uso and Paul Heyman.
The Universal Champion says that Bryan is an underdog, who waits for an opportunity. A guy like Reigns is ambitious, who knows that Smackdown needs him. Uso grabbed the mic from Bryan and said that he isn't locking Reigns out, but locking himself in with Uso. Bryan tossed Uso and went one on one with Reigns as he left the ring.
King Corbin def. Montez Ford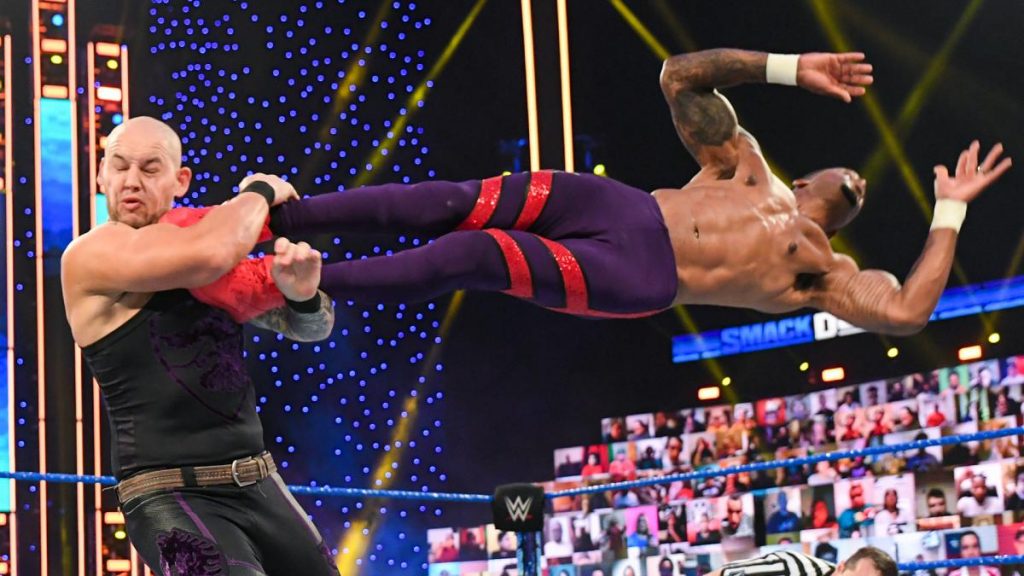 Ford begun with a drop kick, but a spine buster counter by Corbin. Right hands by Corbin as he slammed Ford chest first into the turnbuckle. Corbin taunted Sami as Ford jumped onto Corbin's back.
A DDT by Ford. He went for the cover but Corbin kicked out. Sami and his crew approached Dawkins and that caught Ford's attention. Ford with a kick to the head but Corbin came back with The End of Days for the win.
Angelo Dawkins def. Sami Zayn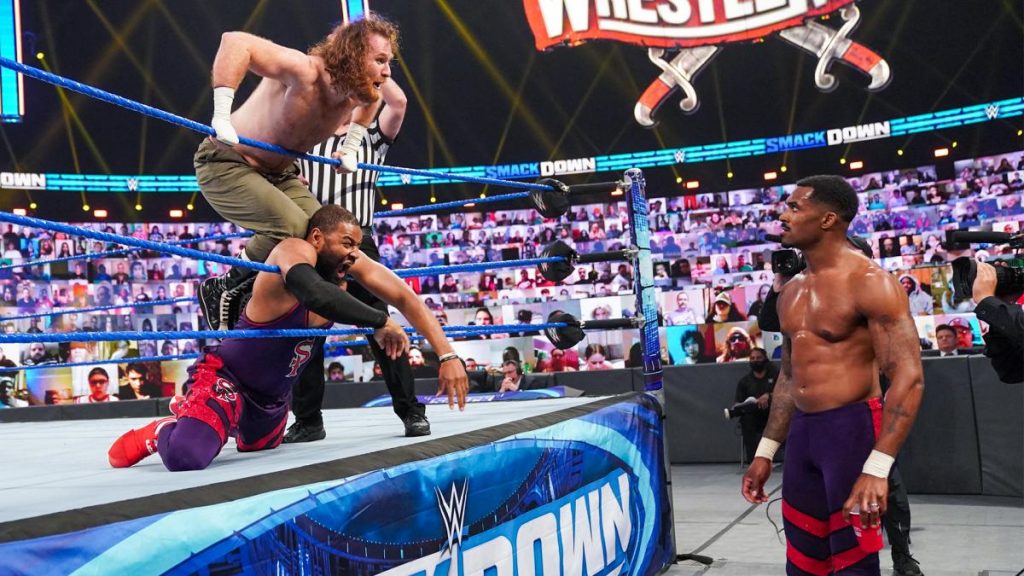 Dawkins with a drop kick took Sami down. Sami rolled to the outside as Dawkins followed him. He slammed Dawkins face first into the barricade and into the ring apron.
Sami stomped on Dawkins as he sent Dawkins to the ropes and a clothesline took Dawkins down. He sent Angelo to the ropes but Dawkins with a clothesline. A spinning elbow followed by a bulldog by Dawkins.
Dawkins with a jumping spinning neck breaker. He went for a back elbow but Sami moved and Sami with the exploder into the corner. Ford got in the camera crew's face which distracted Sami. Dawkins rolled him up for the win.
Dominik Mysterio def. Chad Gable
A take down by Gable as Gable wrestled Dominik on the mat but Dominik threw Gable to the outside. Gable got back in the ring and an arm drag by Dominik followed by an arm bar. Gable acrobatically got out of it and tripped Dominik up.
Gable continues to attack Dominik's left leg but Dominik got out of it with a kick to the head. He went for a tornado DDT but Gable reversed it into a tiger suplex. Gable climbed the second rope, and went for a moonsault, Dominik moved out of the way, Gable landed on his feet as Dominik rolled Gable up for the win.
Bianca Belair def. Shayna Baszler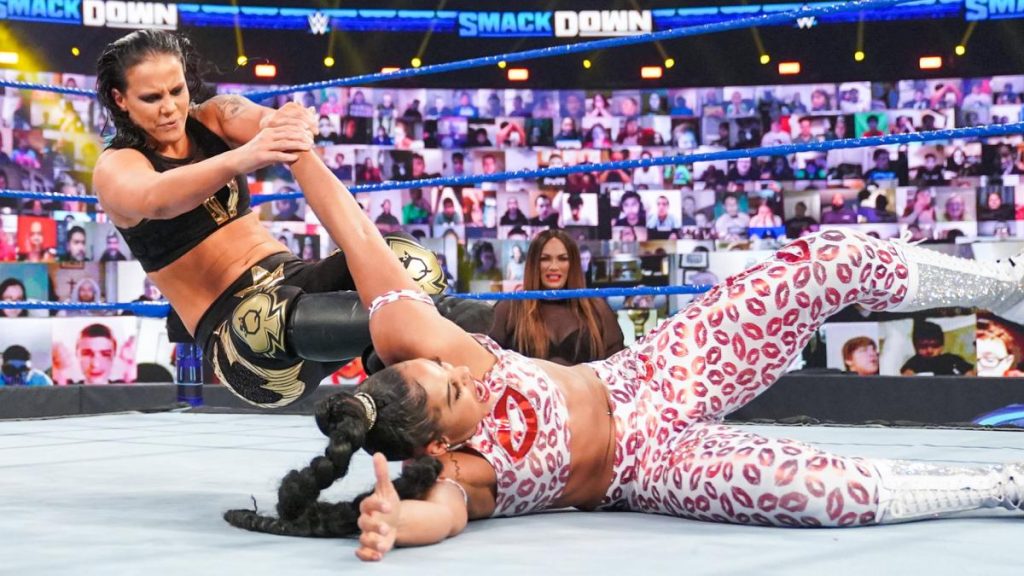 A headlock by Shayna as Bianca reversed it. A shoulder block by Bianca knocked Shayna down. Bianca went for a drop kick but Shayna grabbed her leg. She tried a submission but Bianca kicked her away.
Shayna went for an arm bar but Bianca reversed it into a bodyslam. She speared Shayna in the corner. Kicks by Bianca in the corner followed by a snap suplex. She lifted Shayna up but Shayna reversed it throwing Bianca to the outside. She lands in front of Reginald.
Jax ran towards Reginald on the outside but he moved out of the way and she ran into Sasha. Shayna went for the clutch but Bianca reversed it and hit her with the KOD. She went for the cover and got the pin.
Reginald apologized to Sasha, as she slapped him.
Cesaro def. Murphy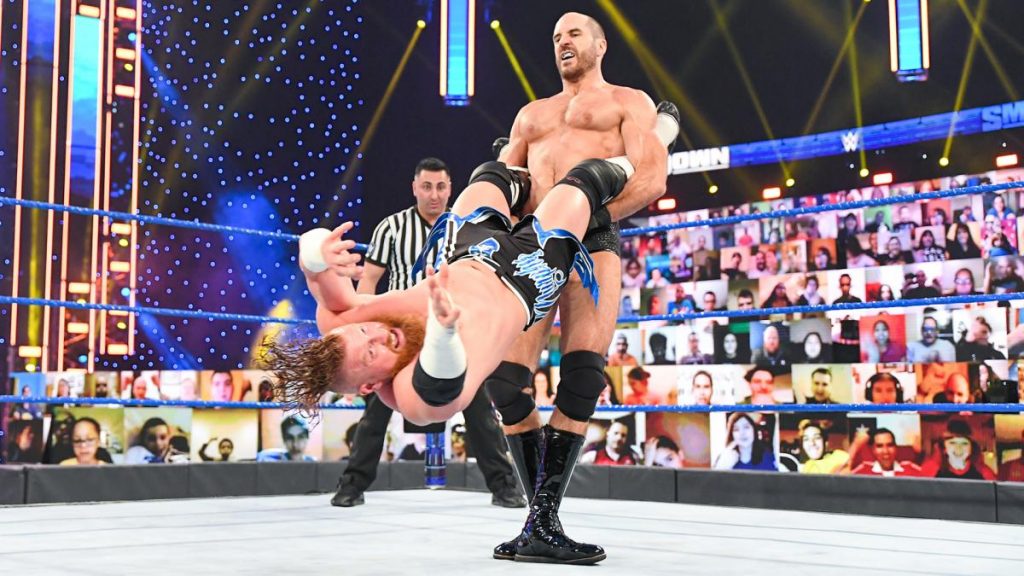 Seth Rollins was on commentary for this match. Cesaro slammed Murphy down. He lifted Murphy back up and threw him around the ring. He went for the cover but Murphy kicked out. Cesaro grabbed Murphy but Murphy threw him outside.
A kick by Murphy as he flew over the top rope onto Cesaro. Murphy on the top rope and he hit him with the meteora. Murphy jumped but an uppercut by Cesaro took Murphy down. Cesaro with several uppercuts followed by a knee to the face. Cesaro swung Murphy around. He slammed Murphy and put him in the sharpshooter as Murphy tapped out.
Apollo Crews' segment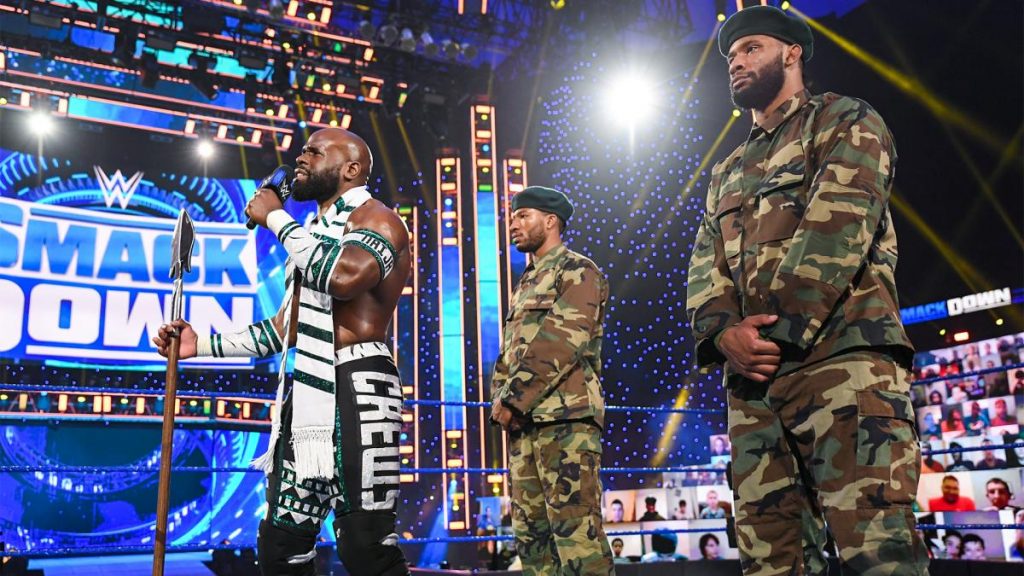 Crews walked down to the ring with two men in army uniforms. He spoke with an accent. He mentioned that this was the Real Apollo. Crews is a descendant of Nigerian royalty. A real African American.
Crews said that he knew Big E would be returning next week. He demanded an Intercontinental Championship rematch.
Ding Dong Hello with Bayley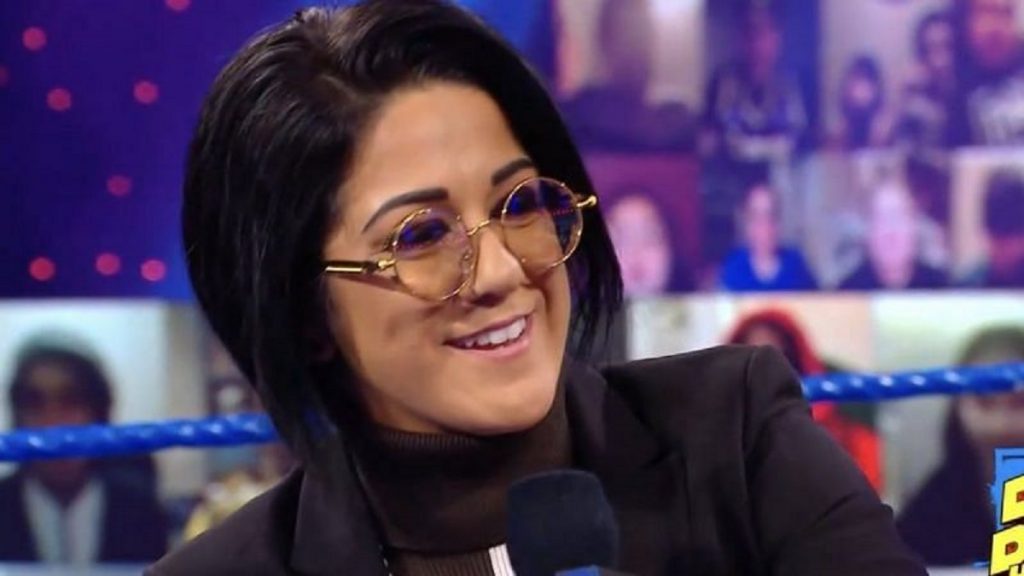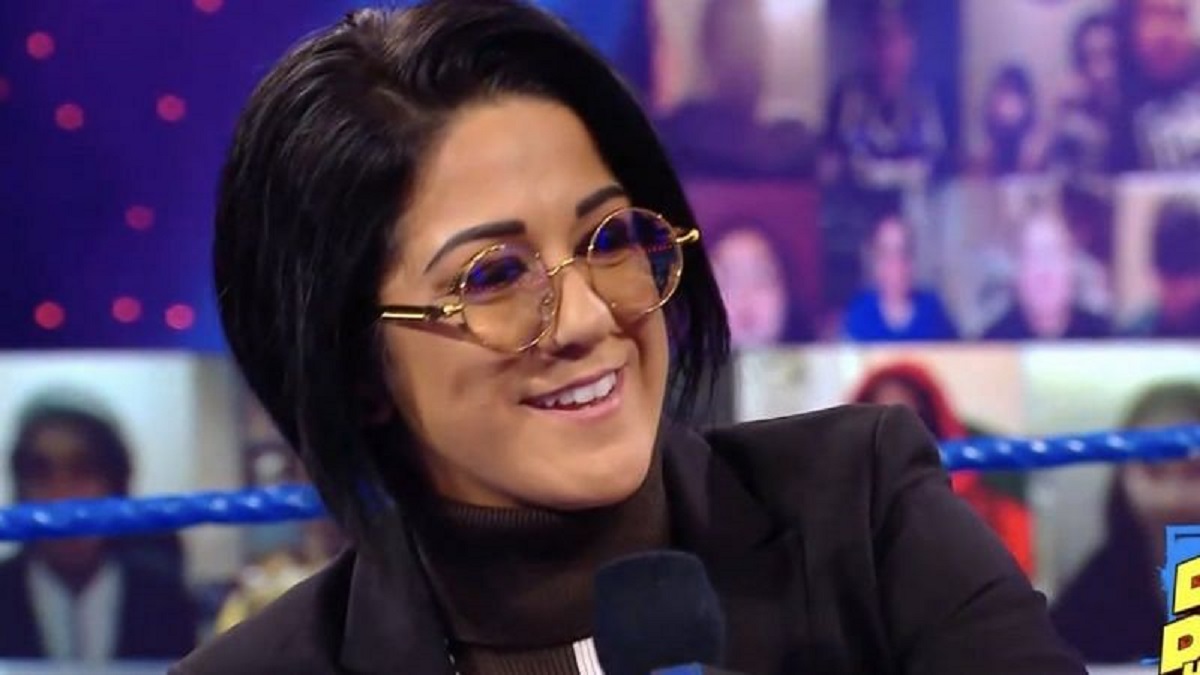 Bayley mentioned that she would be debuting a new segment called the sweet tweets. She read a few tweets praising her. The last tweet made her angry as she opened the door, slammed the door and left.
Daniel Bryan def. Jey Uso (Steel Cage match)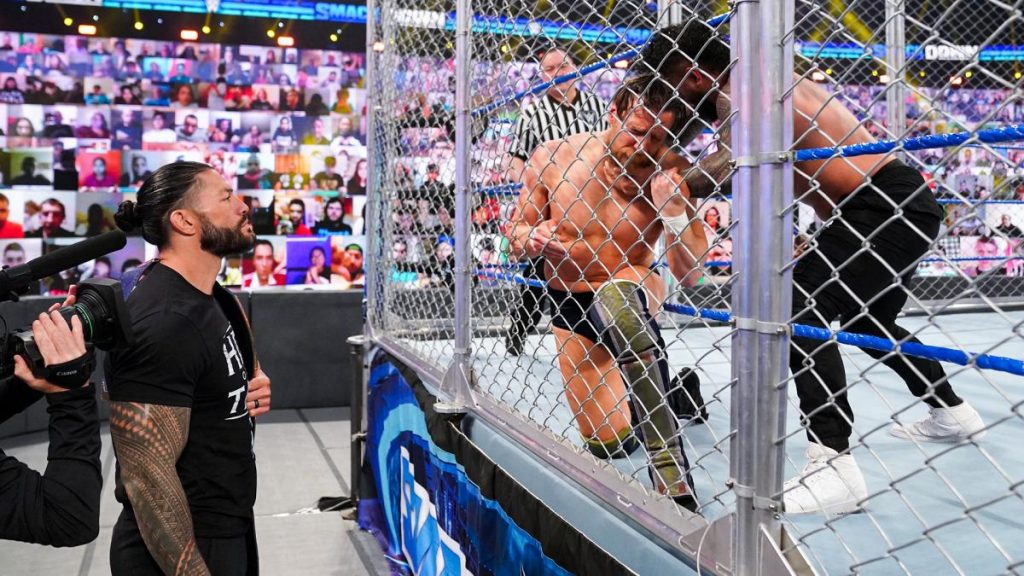 Reigns and Heyman were at the ringside for the match. Jey threw Bryan into the steel cage. Roman looked at Jey and told him more. Jey lifted Bryan up and threw him into the steel cage again. They opened the door as Jey tried to escape but Bryan grabbed Jey's leg and stopped him.
Bryan threw Jey into the cage as he continued to attack the shoulder. Bryan started to climb the cage but Jey tripped Bryan up on the top rope. Jey climbed the cage but Bryan slowed him down. Both men high up the cage but Jey grabbed Bryan and a Samoan drop off the top rope by Jey took Bryan down.
Both men were fighting on the top rope and Bryan with the yes kicks but Jey with the super kick knocked Bryan down. A splash off the top rope by Jey onto Bryan. Jey tried to escape through the door but Bryan grabbed his leg.
Bryan hit a double underhook suplex off the top rope and he got the Yes Lock in on Jey and win via submission.
Also Read: Batista denies being AEW's mystery signing