WWE Summerslam 2021 has announced a packed card for "The Biggest Party of the Summer". WWE is leaving no stone unturned to deliver one blockbuster event after another, mainly to cover up for the over a year long absence of the live audiences.
The return of John Cena, Charlotte Flair's 11th Championship win, Big E's Money in the Bank ladder match win and Keith Lee's return, were some of the massive moments that WWE had in store. Now considering WWE's aim of making Summerslam even bigger than WWE Wrestlemania 37, it is only fair to expect some more surprises at the upcoming event.
One such massive surprise could be unveiled during the Raw Women's Championship triple threat match. Current Champion Nikki A.S.H. will be defending her title against Charlotte Flair and Rhea Ripley. The surprise could be the return of "The Man" Becky Lynch.
Flair, Ripley and A.S.H. have been at loggerheads for quite some time now. While Nikki didn't really seem like a tough competitor in this rivalry earlier, but her Money in the Bank win and a successful cash-in the next night has gotten the fans to cheer for her. Interestingly, in the last few weeks, each of these three women has held the title.
WWE recently recalculated Flair's Championship wins to 11 wins. This seemingly suggests that WWE wants to give her more title-reigns, but don't want to break the record of most Championships just yet. Decreasing Flair's count from 13 to 11 gives them more room. Additionally, this might also be an indication that Flair is going to walk out of Summerslam with the Raw Women's Championship.
Possible challengers for Charlotte Flair after WWE Summerslam 2021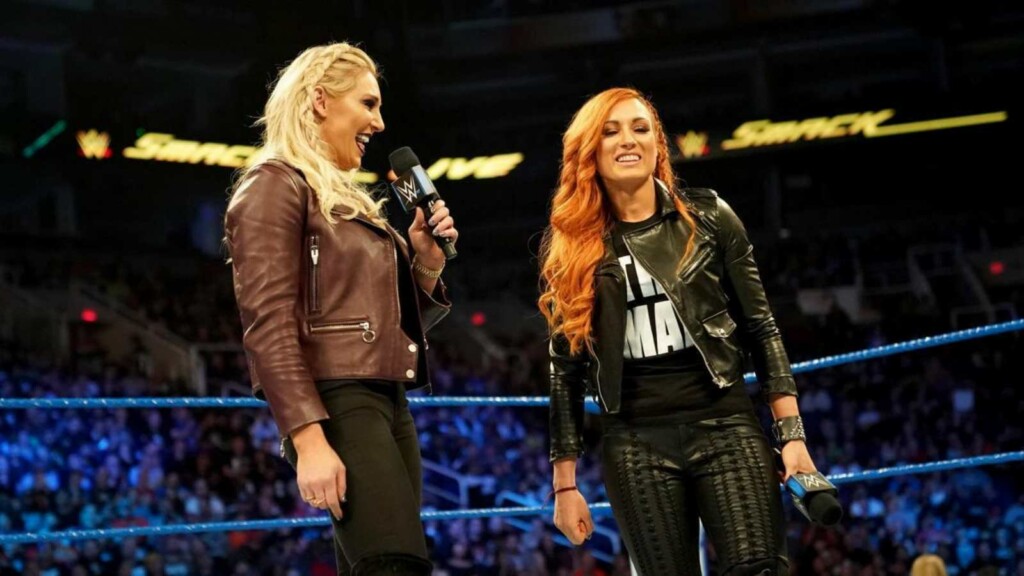 If Charlotte Flair does end up winning the title, Becky Lynch could just return to challenge her for the title, something similar on the lines of Reigns-Cena feud. This rivalry will provide a massive boost to the Raw ratings, which has been struggling with storylines for quite some time now.
Seeing these two Superstars kick-off a feud at Summerslam will be quite interesting, considering their history with the event. In fact, they might be the only Superstars who have teamed up as well as fought against each other at Summerslam.
But on the other hand, Lynch could also feud with Flair, even if The Queen doesn't end up with the title at WWE Summerslam 2021. Flair could just attack the eventual Champion, after the match and Lynch could just run in to make the save, thereby setting up the Lynch-Flair feud.
Lynch and Flair's rivalry is something that the WWE Universe has been quite vocal about. In fact, at the recent Raw events, the live fans are constantly cheering for Lynch, whenever Charlotte Flair appears! If WWE decides to go ahead with this rivalry, it has the potential to become one of the best feuds of the year.
WWE Summerslam 2021 airs live on 21st August.
Also Read: Possible feuds for Seth Rollins after WWE Summerslam 2021