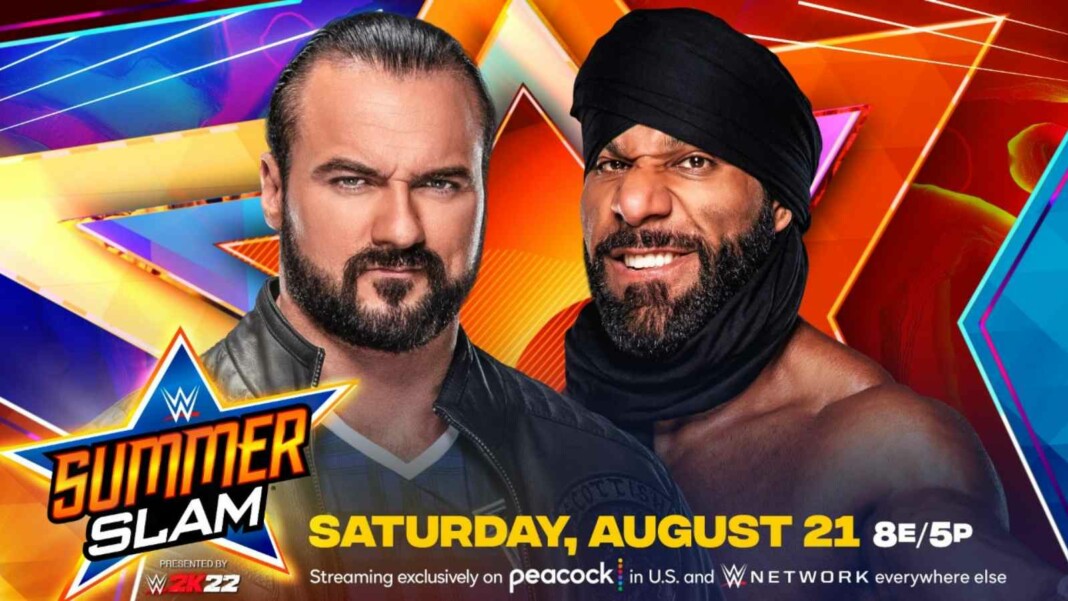 WWE Summerslam 2021 card seems to be getting bigger and bigger. Seven matches were initially part of the card. Six of these are Championship matches and Edge vs Seth Rollins was the only non-title match on the card.
But another non-title bout has been added to the card. Friends turned foes Drew McIntyre will be facing Jinder Mahal at WWE Summerslam 2021. The feud kicked off nearly a month ago and intensified when McIntyre's ancestral sword was stolen.
This feud even costed a chance to win the WWE Money in the Bank briefcase. During the ladder match, Mahal along with his stable mates Shanky and Veer attacked Drew McIntyre. But this feud isn't just about the sword, it is much deeper than that.
McIntyre and Mahal's career trajectory has been quite similar. Both of them were released from the company, and they returned years later to become WWE Champions. But the issue was that while McIntyre's reign was loved by the fans, Mahal's reign was quite unwelcomed. Since then, this rivalry has been about jealousy!
McIntyre will battle in a Handicap match on the go-home show for WWE Summerslam 2021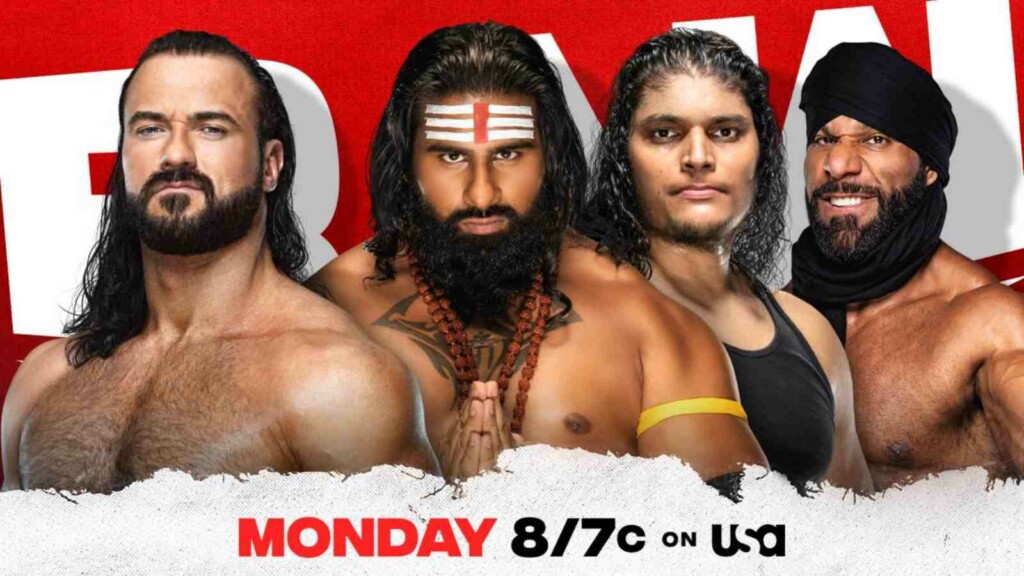 Before Drew McIntyre faces Jinder Mahal at Summerslam, he has to go through another massive battle. On the upcoming episode of WWE Raw, McIntyre will be involved in a 2-on-1 Handicap match against Shanky and Veer.
But the episode of WWE Raw will also be the go-home episode for "The Biggest Party of the Summer". So Mahal's message to his two boys is going to be quite clear – brutalize McIntyre. Even of the duo loses, it won't matter much but Mahal would want them to ensure that McIntyre hardy makes it to the Summerslam match.
WWE Summerslam airs live on 21st August, 2021.
Also Read: Possible feuds for WWE United States Champion Sheamus after WWE Summerslam 2021