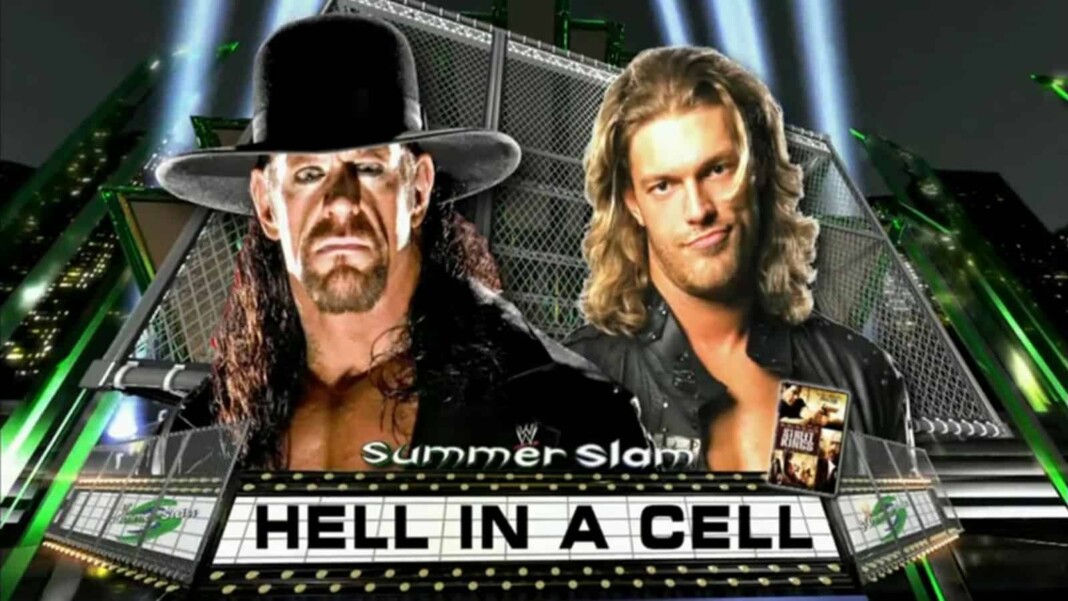 WWE Summerslam is indeed the "Biggest Party of the Summer". The event carries the immense responsibility of delivering a worthy follow-up to the Showcase of Immortals – Wrestlemania and also be a worthy predecessor to WWE's inter-brand wars – Survivor Series.
This placing of the event on the WWE calendar has enabled WWE Summerslam to host several iconic rivalries. One such feud involved The Phenom – The Undertaker and The Rated-R Superstar – Edge. The feud involved the WWE World Heavyweight Championship and had a gripping storyline which included several brutal encounters between the two Superstars.
This rivalry was kicked off in 2007, when Taker was the World Heavyweight Champion and Edge was the Money in the Bank briefcase holder. During an episode of Smackdown Taker defended his title against Batista inside a steel cage. He was attacked by Mark Henry during the match, but still managed to retain the title.
"The Ultimate Opportunist" Edge ran in and cashed in his title on bloodied Taker. He hit a Spear to become the new WWE World Heavyweight Champion. Taker was out of action for several months, but was after Edge, as soon as he returned. During this time Edge was also dating Smackdown GM Vickie Guerrero.
In order to get rid of Taker, Edge convinced Guerrero to announce a match at TLC, where if Taker lost, he would be banished from WWE. Surprisingly, Taker lost the match, after Edge's La Familia interfered in the match.
WWE Summerslam saw The Undertaker and Edge battle inside the Hell in a Cell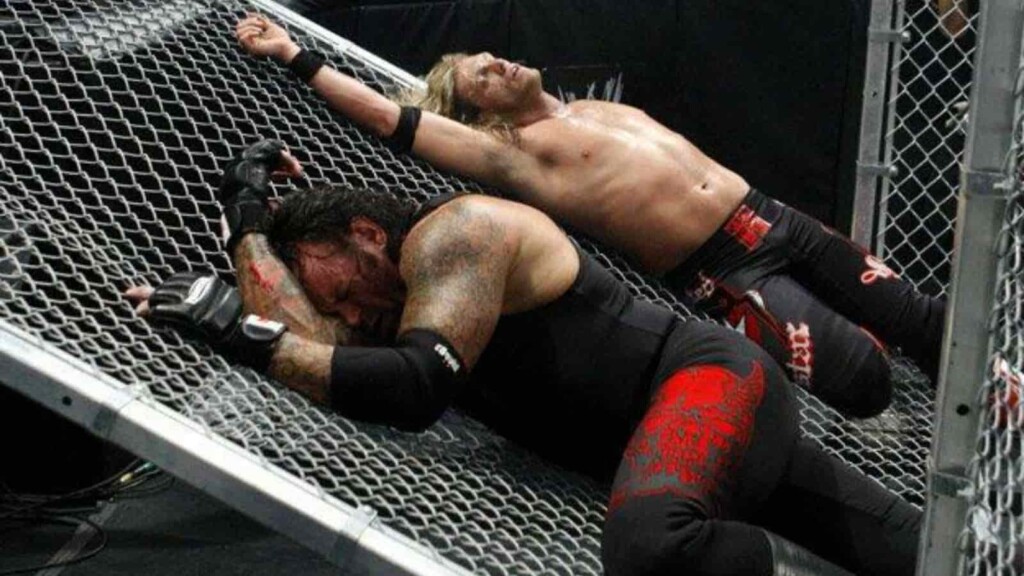 Things to an interesting turn when Vickie Guerrero found out that Edge was cheating on her. She got so angry at Edge that she got back The Undertaker and booked him to face Edge at WWE Summerslam. But this wasn't all – she even added the Hell in a Cell stipulation to the match.
It was a brutal encounter between the two Superstars as they used every possible thing inside the cage as a weapon – steel steps, ladders and even the cameras, which was a call-back to the way Edge had previously attacked Taker.
The Undertaker finally hit a Tombstone Piledriver for the win. Even after the match was over, Taker noticed that Edge was still moving. So he went back and chokeslammed Edge from top of the ladder, through the ring canvas, signifying Edge had been sent to Hell.
Also Read: New match added to WWE Summerslam 2021