WWE Summerslam is considered to be one of the "Big Four" pay-per-views on the WWE calendar. While two of these have their own stipulations – Royal Rumble and Survivor Series, the other two are simple main-stream PPVs – Wrestlemania and Summerslam. With Mania being the showcase WWE event, Summerslam often gets sidelined.
In fact, with the exception of this year, WWE too never really treats Summerslam on par with Wrestlemania. WWE Summerslam has seldom delivered iconic matches, but they have given us some of the most iconic rivalries in the history of the company. One of the best Summerslam rivalries was between the Leader of Cenation, John Cena and the Phenomenal One, AJ Styles.
In 2016, the iconic feud kicked-off when John Cena made his return to WWE during the Memorial Day episode of Raw. Cena was returning from an injury-induced break. Cena delivered a solid promo – announcing that all the new Superstars of the main roster who wanted to be a part of the New Era, would have to first go through him, as he was "The Face that runs the place."
WWE Summerslam 2016 witnessed the final chapter of the Styles-Cena rivalry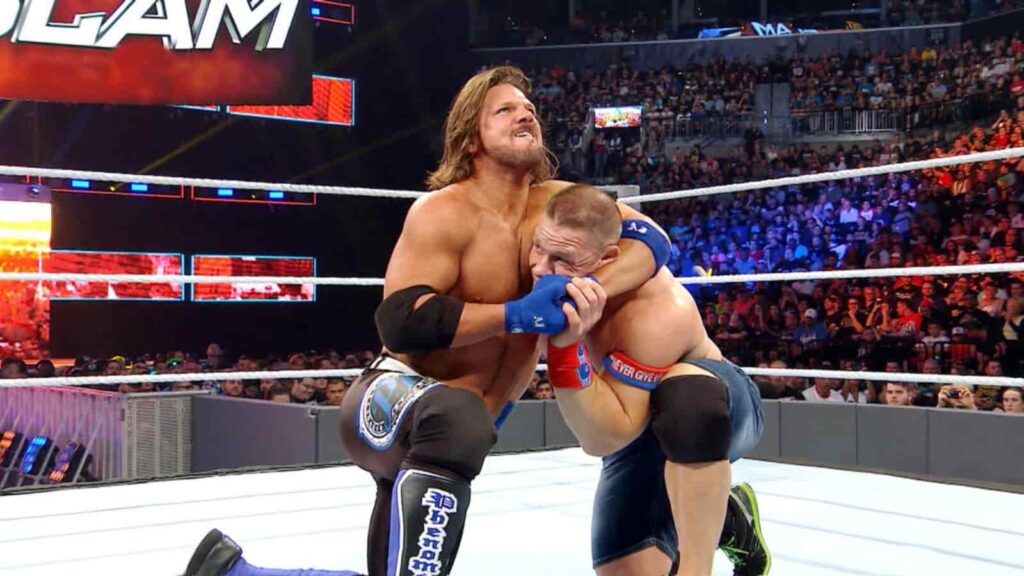 This challenge was answered by AJ Styles, who was an established Superstar but a new face on the WWE roster. The blockbuster feud kicked off, where each Superstar picked one win each. While AJ Styles scored a win at WWE Money in the Bank in a singles match, Cena emerged victorious in a Six Man Tag match at Battleground.
The rivalry was set for a blockbuster finale at "The Biggest Party of the Summer" – WWE Summerslam. The match went on for over 20 minutes – with numerous finishers and several kickouts. Additionally, the crowd remained hot through the entire duration of the match. Finally, Styles hit a Styles Clash, followed by a Phenomenal Forearm for the win.
After the match, Cena remained in the ring, as the crowd gave him a rousing applause and a standing ovation. Cena even left his iconic "Never Give Up" band in the ring and left, which had then hinted a break from wrestling.
It is considered to be one of the best WWE Summerslam rivalries because both the Superstars came out looking strong. The win for Styles was important considering he was a new addition to the roster and it helped in establishing Styles as a Champion-material. In fact, Styles even went on to win the WWE Championship after a short while.
Also Read: John Cena discusses his plans post-WWE Summerslam