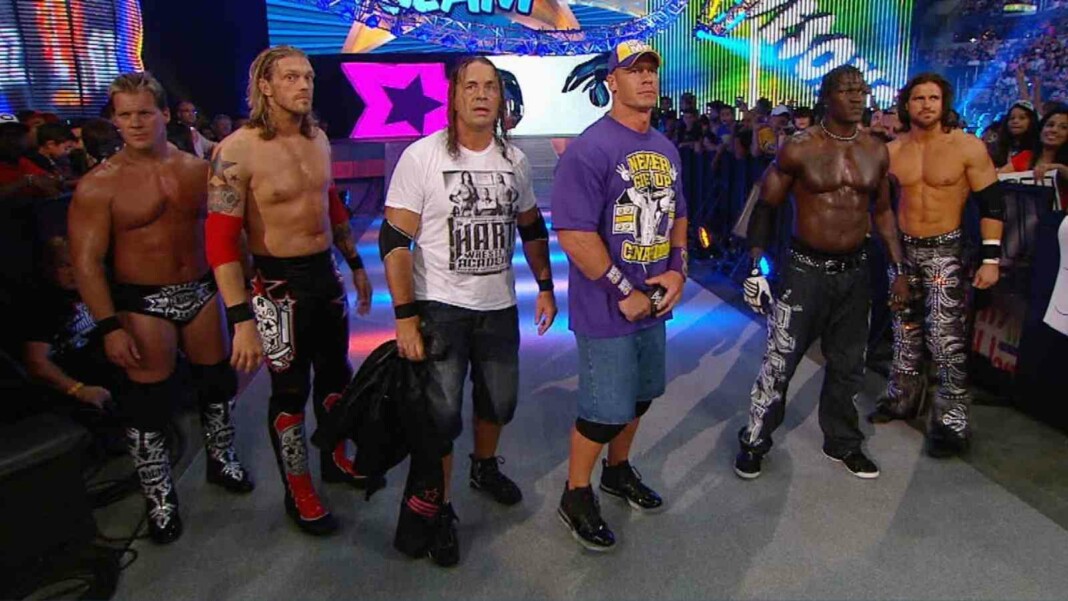 WWE Summerslam is a little over two weeks away and is well on course to become the biggest WWE pay-per-view of 2021. Summerslam is quite infamous for being the event where the biggest of the Superstars fail and the underdogs secure massive victories.
Over the years, fans have witnessed some of the most controversial finishes at the "Biggest Party of the Summer". One such match was between Team Nexus and Team WWE. Till date, fans continue to debate over who should've emerged victorious that night. But if there is one thing that the entire WWE Universe agrees upon – it is the fact that Nexus vs WWE was one of the most compelling storylines that WWE had ever put up.
 In 2010, WWE launched the inaugural season of NXT. Back then, it wasn't the massive, storyline-based show that it is today. It was started as a season-based competition, where eight wrestlers would compete against each other to earn a spot on the main roster. Wade Barrett emerged victorious and fans expected him to soon make his way to the main roster.
But WWE decided to shock the fans, as not only Wyatt, the entire NXT season one roster formed a team and made a chaotic entrance on the main roster. Led by Wyatt, the Team Nexus completely destroyed the ring and attacked the wrestlers and the announcers.
Team Nexus had a clear motive – attack all the main eventers and dominate the main roster. The entire WWE roster had one common enemy and this made all of them come together. Months of brawls, sneak attacks and brutal assaults led to a match at WWE Summerslam.
WWE Summerslam 2010's Nexus vs WWE had the most controversial ending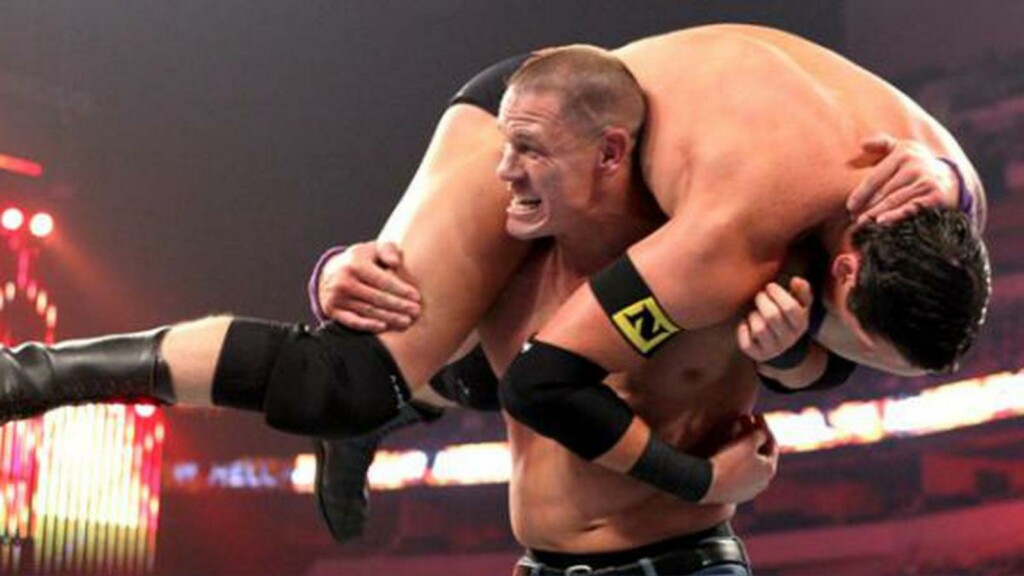 The feud led to an Elimination Tag Team match. Team Nexus with seven Superstars from the NXT season one faced Team WWE – John Cena, Edge, Chris Jericho, R-Truth, John Morrison and Bret Hart. The seventh member of the team was revealed to be Daniel Bryan, who was previously aligned with Team Nexus.
Team WWE team members were constantly at loggerheads with each other. Superstars like Chris Jericho and Edge constantly felt like they should be heading the team. But thankfully, the team managed to get their head into the game and gained some early domination, forcing The Nexus to regroup during the course of the match.
The match came down to final 3 – John Cena, Wade Barrett and Justin Gabriel. Nexus had dominated the roster for months and they needed a win more than the established Superstar John Cena. But WWE had other plans in mind, as Cena pinned Gabriel with a 450 splash and held Wyatt in the STF.
While Cena won the match for his team, it is still argued that Nexus needed to win that night. Despite the controversial ending, the WWE Summerslam 2010 is remembered for this memorable feud.
Also Read: WWE Summerslam rivalries: The Undertaker and Brock Lesnar