WWE Summerslam is one of the rare PPVs which are popular for the rivalries that shape up the match cards, rather than the matches themselves. The place of the event on the calendar is such that rivalries are often concluding or reaching the highest point at Summerslam.
One such iconic rivalry, which probably reached its highest point at WWE Summerslam was the one between The Deadman – The Undertaker and The Beast Incarnate – Brock Lesnar. This rivalry had taken a massive turn at Wrestlemania 30 when Lesnar did the unthinkable and ended Taker's streak.
Over a year later, Taker returned at Battleground 2015, to attack Lesnar and make it clear that The Deadman was seeking redemption. This set up the two Superstars for a blockbuster match at WWE Summerslam 2015.
The match is etched into the memory of the WWE Universe, due to the iconic laugh-off between the two Superstars. But what really made the match even more iconic was the fact Taker had completely turned Heel in this rivalry, which was a rarity in his WWE career.
WWE Summerslam 2015: The Undertaker sought redemption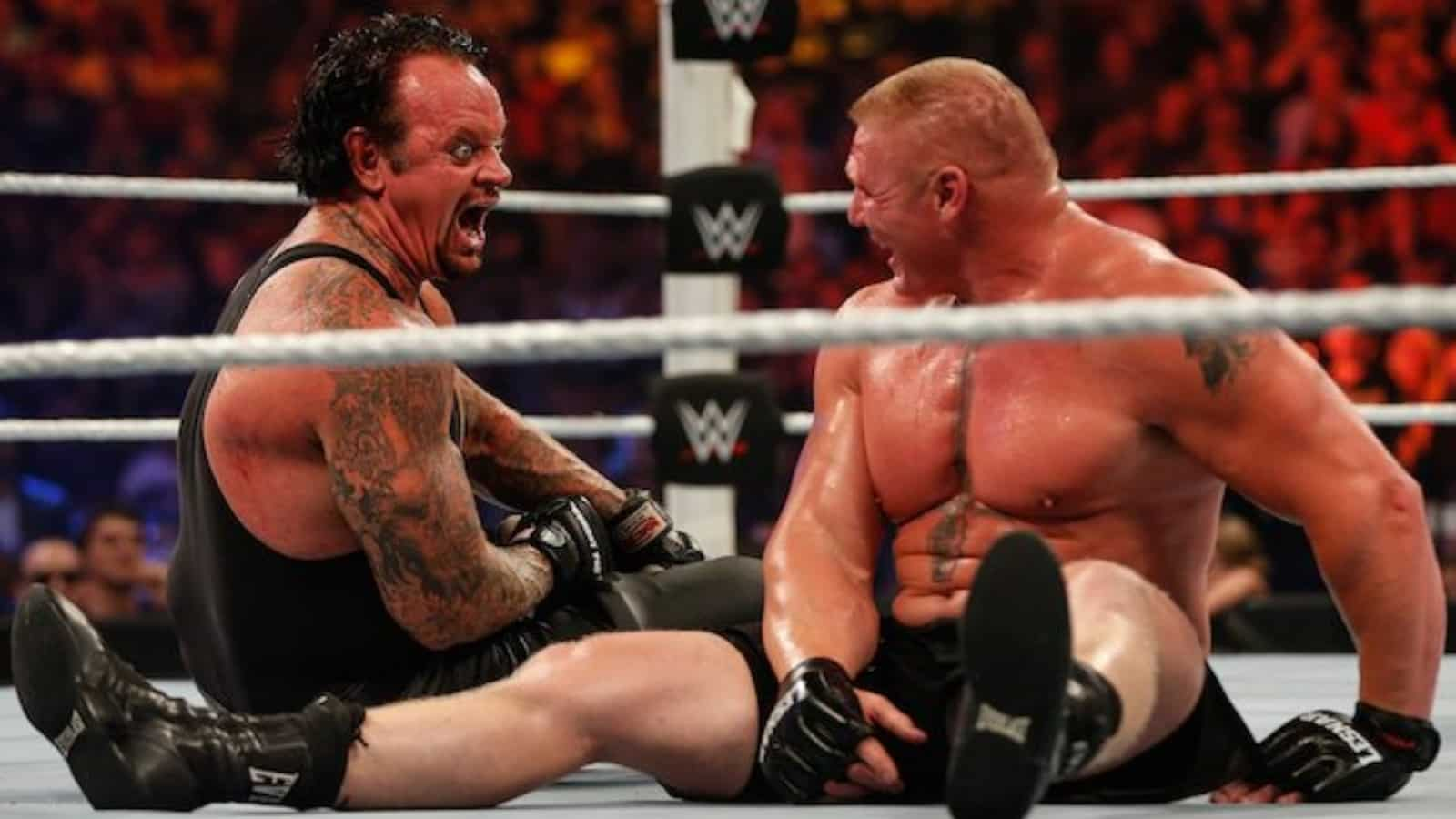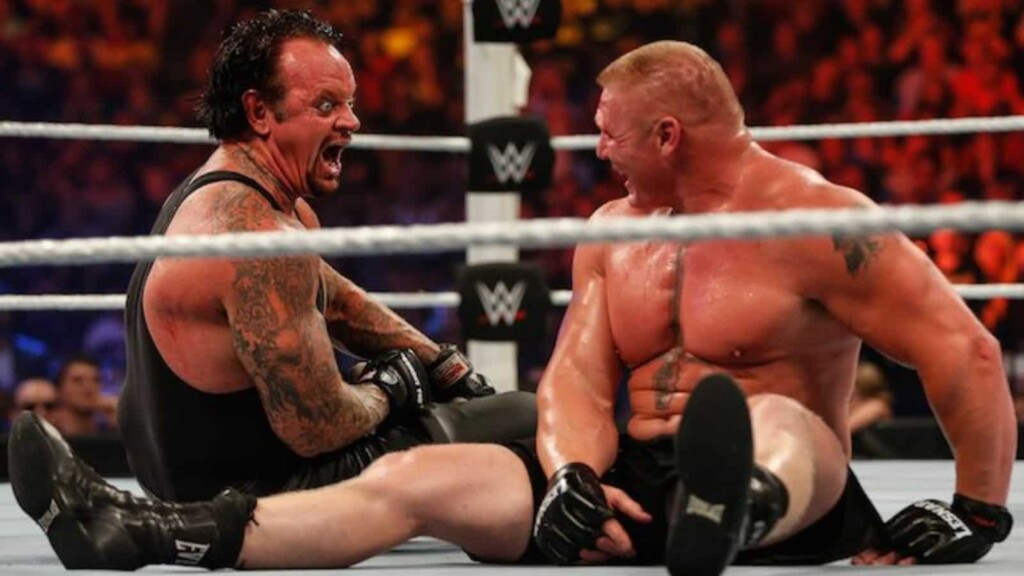 Interestingly, the match did not end in a manner that one would generally expect from an Undertaker match. While the usual reaction is of respect, appreciation or shock – this one ended up confusing the fans because Taker tapped out during the match and still ended up winning!
The Undertaker, the man who has made a career out of his never-giving up attitude, tapped out during the match against Lesnar at WWE Summerslam. Fortunately, for Taker, it wasn't seen by the referee. But still, the major twist of the match came when Taker hit a cheap shot to take the easy way to a win.
Turning The Deadman heel was the biggest surprise WWE has in store for the fans. But it was not a random decision. It was about The Undertaker seeking redemption for his historic, streak-breaking loss at Wrestlemania. The low-blow proved that he was ready to go to any lengths to defeat Lesnar. In fact, the audience cheered for the Heel Taker low-blowing Lesnar. It was one of the best WWE rivalries, in terms of story-telling and is still remembered for the match at Summerslam.
Also Read: Wrestling star Bobby Eaton passes away aged 62