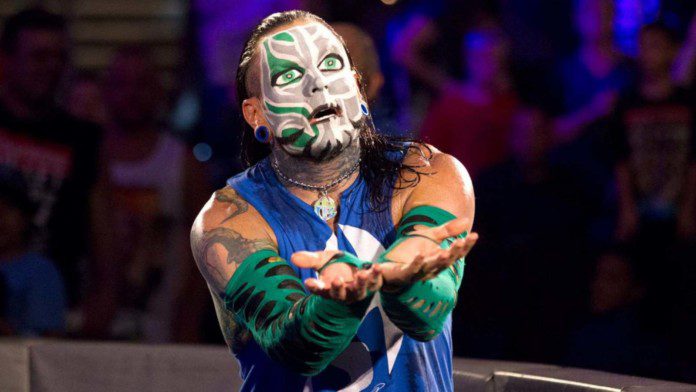 Jeff Hardy is considered to be one of the best high-flying Superstars in the professional wrestling. Currently performing on WWE's Smackdown brand, Hardy has never shied away from putting his body on the line to deliver unforgettable moments for the fans. Over the years, he has performed across several promotions like Total Nonstop Action Wrestling, Ring of Honor, WWE and other independent promotions.
Hardy is currently under his third stint with WWE. He kicked off his career as a jobber, way back in 1994, when he was just 16 years old! He officially signed a contract with the company, then known as World Wrestling Federation in 1998. He and his brother Matt Hardy were introduced on television as The Hardy Boyz. His issues with drugs led to his release in 2003.
In 2006, he returned to WWE, and had several runs as the Champion. But some real-life injuries again led to his release his from the company. The Charismatic Enigma once again returned to the company in 2017 and has been here ever since. In addition to performing on the Blue brand, Jeff Hardy also performs at the WWE live events and other untelevised events.
Recently, WWE had a live event in Edinburg, Texas. Jeff Hardy teamed up with Drew McIntyre and King Woods to defeat The Bloodline. While Hardy was in action for a major part of the match, he was reportedly sent home, even before the match was over! A report on PWInsider mentioned that he was sent home from the road, post this match.
A video posted by a live attendee shows that Hardy tags Drew McIntyre in and leaves the ring. He walks into the crowd as the security follows him. Surprisingly, he did not even return when his team secured the win. He was replaced by Rey Mysterio in the match next day.
Jeff Hardy currently performs in a Tag Team with Drew McIntyre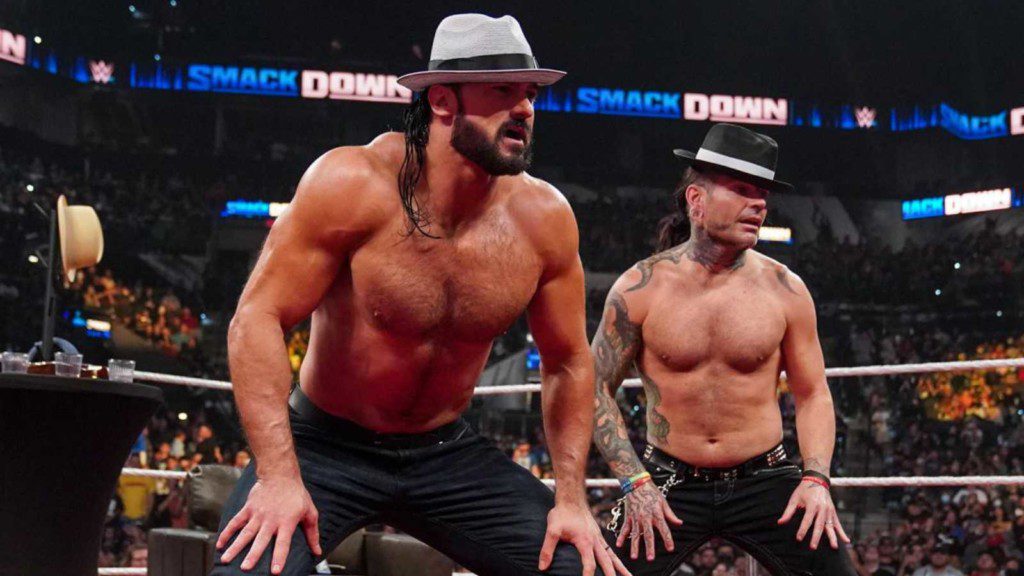 Jeff Hardy has formed an interesting Tag team on the Blue brand. He has teamed up with the "Scottish Warrior" Drew McIntyre in a feud against Happy Corbin and Madcap Moss. Hardy and McIntyre have consistently picked up wins over their opponents and fans are loving them together too.
Whether Hardy was sent back due to an injury scare remains to be seen. While there has been no official announcement yet – either from the company or Hardy himself, we hope that our Charismatic Enigma is doing well!
Also Read: "I hate football," the iconic Seth Rollins tweet is back