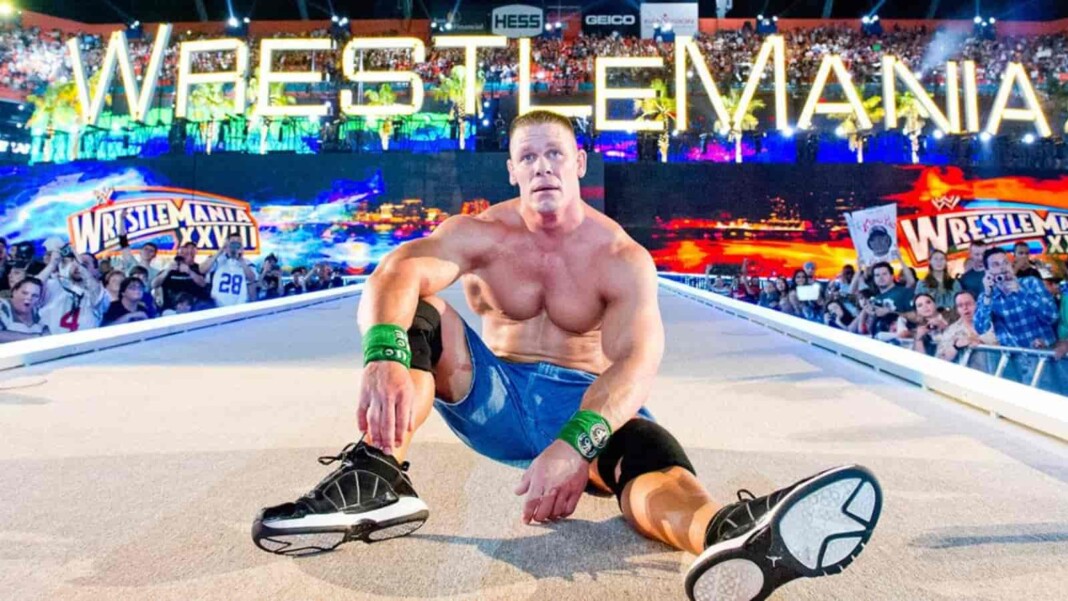 WWE Superstar John Cena has quite a presence on social media. He is quite active on his official Twitter and Instagram, and it is quite intriguing to follow the 16-time WWE World Champion. The Leader of Cenation, on his Instagram handle, shares random images with no quotes and no explanation. His posts are open to interpretation, as mentioned in his Instagram bio.
"Welcome to my Instagram. These images will be posted without explanation, for your interpretation. Enjoy." – reads WWE Superstar John Cena's Instagram handle. He recently re-posted a transformation image of Bollywood star Arshad Warsi on his account.
Arshad Warsi, a renowned India actor, popular for his roles in movies like the Munnabhai series and the Golmaal series shared a collage of his photos. He mentioned that he is getting in shape for a role and he was applauded for the transformation by his fans. The Instagram post caught the attention of John Cena, and he posted a screenshot of Warsi's post on his own handle!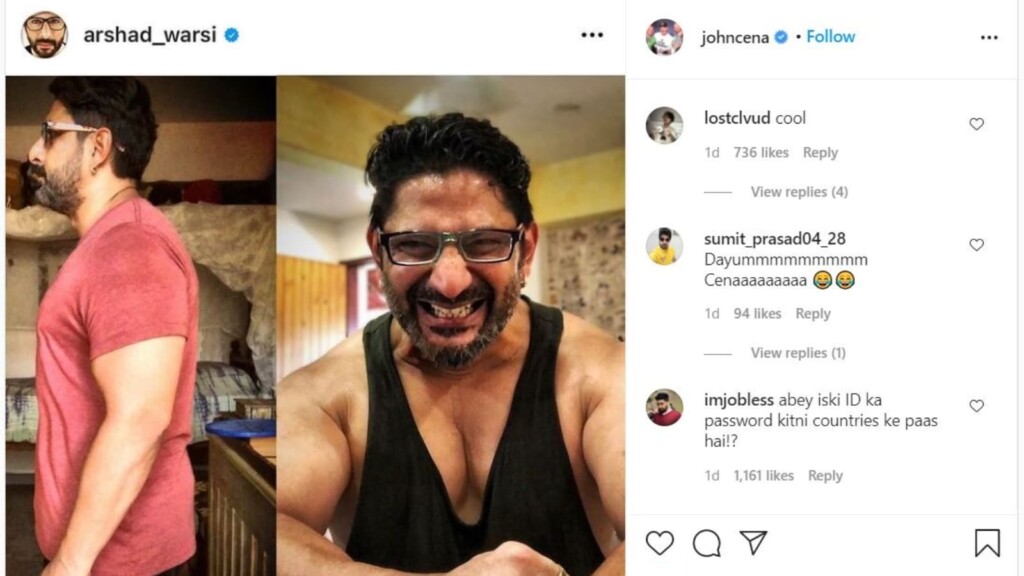 Featuring on a globally recognized personalities Instagram handle is really a proud moment. In fact, the round of posting screenshots continued. As Arshad Warsi posted a screenshot of Cena's post (which is essentially Warsi's own image!), on his Twitter handle. He mentioned that he felt quite kicked about it!
WWE Superstar John Cena last appeared at WWE Summerslam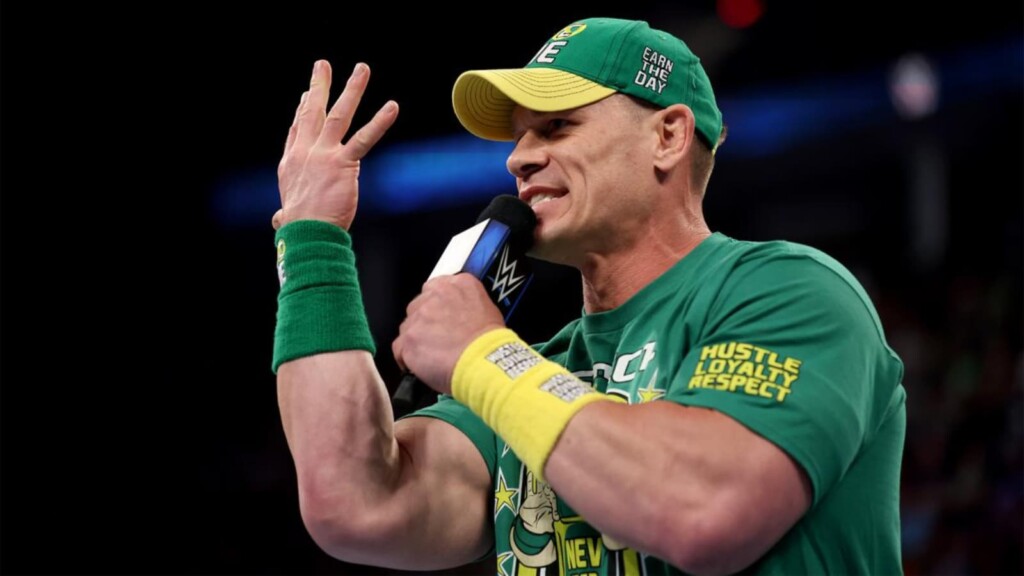 WWE Superstar John Cena, who is essentially one of the biggest Superstars of the company has been focussing on his Hollywood career for quite some time now. But he recently returned at WWE Money in the Bank and challenged Roman Reigns for the Universal Championship.
The two Superstars feuded for nearly a month and it culminated it into a fierce main-event match at WWE Summerslam 2021. Cena ended up losing the match, but he promised to return soon.
In fact, he did return to WWE a few weeks later, but for a dark match. Cena appeared after the Super Smackdown episode went off-air and teamed up with Dominik and Rey Mysterio. The trio defeated The Bloodline.
Also Read: Which stipulation could be added to the Raw Women's Championship match at Extreme Rules 2021?