Rey Mysterio has been one of the biggest babyfaces to have ever stepped inside the WWE ring. He has been a cornerstone in catapulting the lucha style of wrestling to global fame. Despite his small built, Mysterio has always toppled the giants on the WWE roster, with his quick, agile moves and high-flying abilities.
With a career that spans over decades, the Master of 619 is clearly in the final few years of his careers. Although even today Mysterio performs with the same intensity that he had years ago. But now his focus is to train his son Dominik Mysterio and lead him to a successful career. The two have been performing as a Tag Team for quite some time now.
The duo even went on to become the first ever father-son Tag Team Champions and more recently were announced as participants of Team Raw for WWE Survivor Series 2021. While Rey has immense experience of participating in such bouts, it could've been a great learning experience for Dom. The other members of the team included – Seth Rollins, Finn Balor and Kevin Owens.
As soon as the team was announced, the WWE Universe was quick to notice that every single member of the team, barring Dominik, was a former World Champion. WWE official Adam Pearce noticed it too and announced a match between Dom and Bobby Lashley, for a spot on the team. Predictably, Lashley picked up a dominating win and replaced Dom on Team Raw.
While Team Raw now features all former World Champions, they might have to work hard to put their differences aside, in order to win. Interestingly, Rey Mysterio might have some issue with The All Mighty Bobby Lashley, after the way he attacked Rey and Dom during their match. They could turn on each other and cost Team Raw the match.
Rey Mysterio could feud against Dominik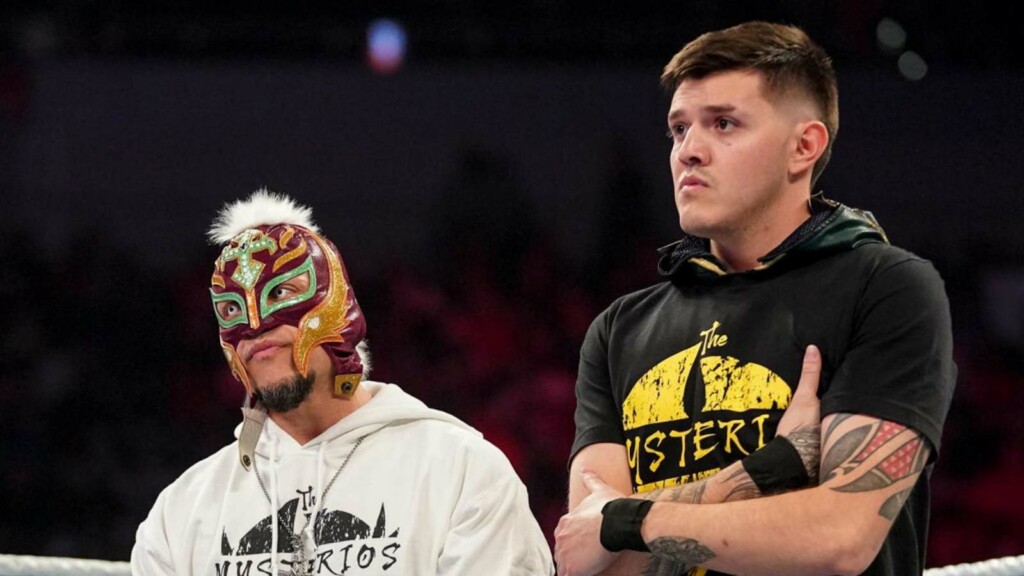 After the way in which Bobby Lashley destroyed Dominik, we could see a possible feud between him and Rey. But another fan-favorite feud could be between Rey Mysterio and his son Dominik. Dom has been consistently losing his matches, and he could blame them on his father, thereby turning on him.
WWE could even have this feud as a passing of the torch angle. The mask and the name of Rey Mysterio could also come into the picture – if Dom wins he earns the right to use his father's name and mask!
Also Read: WWE Survivor Series 2021: Can Bianca Belair win the match for Team Raw?