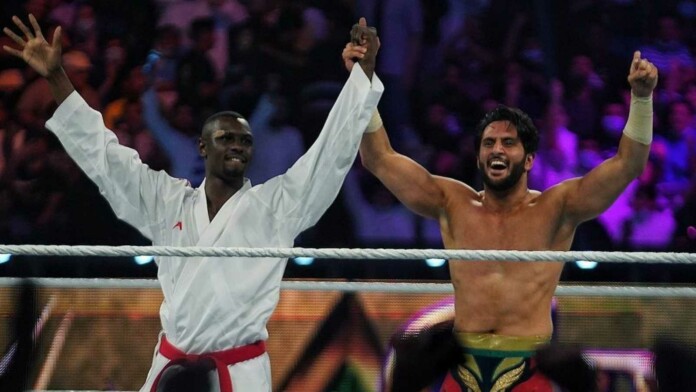 WWE Crown Jewel 2021 saw Olympic Silver medalist Tarek Hamdi appear in his hometown Saudi Arabia and flatten Mustafa Ali following the latter's loss against Mansoor. The pay-per-view saw Mansoor and Mustafa Ali battle in a grudge match to culminate their friendship.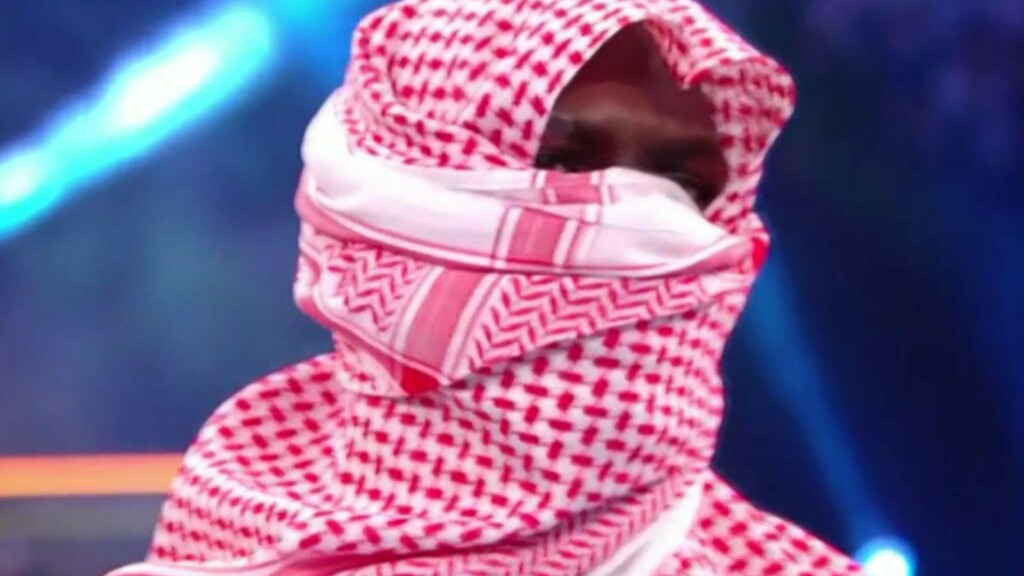 Mansoor battled against his former Tag Team partner Mustafa Ali. The match saw Mansoor quickly take Ali down and the crowd cheered for their homeboy loudly. Ali slammed the local boy down onto the mat. They then exchanged some grappling moves. A dropkick by Mansoor and Ali rolled outside the ring to take some time. He came back into the ring but was quickly taken down.
Ali rolled out of the ring again, but this Mansoor kicked him down this time. But Ali pulled Mansoor's leg and toppled him onto the apron. Ali smashed Mansoor onto the barricade. Back in the ring, Ali applied the camel clutch, as Mansoor struggled. Mansoor then got up but was taken down by a spectacular DDT off the top rope. Ali then applied a submission hold, but somehow Mansoor managed to reach out to get a ropebreak. A neckbreaker off the top rope to Mustafa Ali and the local boy was able to get a victory.
After the match, Mustafa Ali attacked Mansoor in rage when a man in Saudi Arabian muffler came out. A slow entrance got the WWE Universe in confusion and the thoughts came out in complete questioning. When the muffler was taken off, everyone recognized the man as Olympic Silver medalist Tarek Hamdi who knocked Ali out with a huge kick.
Twitter was in shock to see Tarek Hamdi at Crown Jewel 2021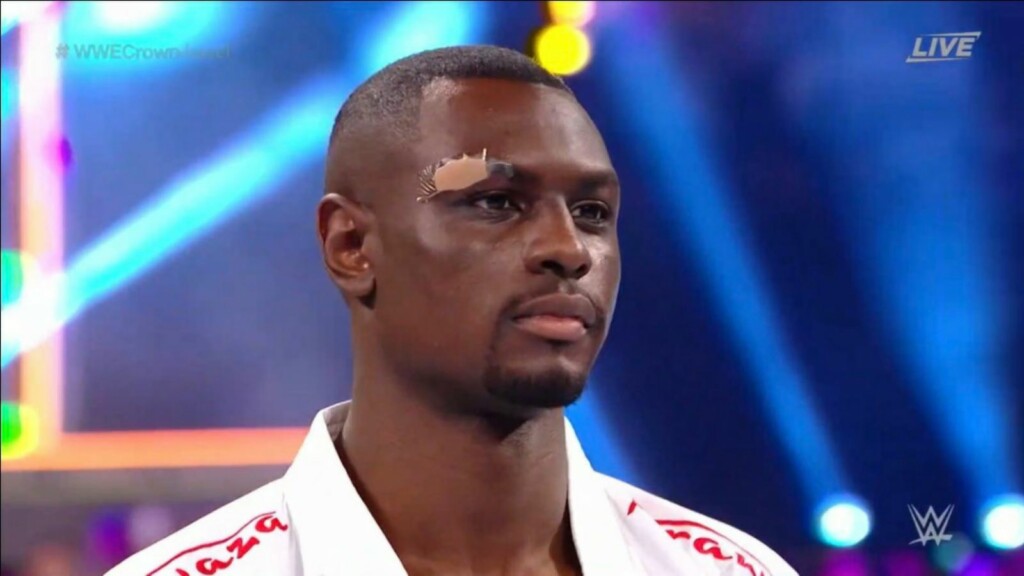 The WWE Universe on Twitter was in shock after seeing Tarek Hamdi in the WWE ring and taking Mustafa Ali out with a huge kick.