The Bloodline are one of the newest professional wrestling stables on WWE. They are a Heel stable that currently performs on Smackdown. It features Roman Reigns, Jey Uso and Jimmy Uso. Featuring three members and Paul Heyman as the manager, the faction gets its names from the fact that all the three Superstars belong to the iconic Anoa'i family.
Despite being a fairly new faction on WWE, each member currently holds a title. Their head Roman Reigns is the Universal Champion, whereas the Usos hold the Smackdown Tag Team Championship. While on one hand, Reigns and Heyman have ensured that the Usos get title shots. On the other hand, The Usos have often helped Reigns in retaining his title.
While no other faction on WWE has come close to replicating the success of The Bloodline, their dominance recently suffered a massive blow. The trio recently teamed up for the main event of the WWE Supershow in Edinburg, Texas. For the live events, we can see Superstars across the brands battling against each other.
Drew McIntyre, Jeff Hardy and King Woods from WWE Raw stood up to challenge the faction from the Blue brand. While they have been really dominant in the recent times, the members of the Samoan family suffered a massive defeat at the hands of the babyfaces from Raw. But, it is a common practice for Heels to win matches on televised events and suffer losses at live events – but it is a new practice for Bloodline.
The Bloodline were seen in action at Crown Jewel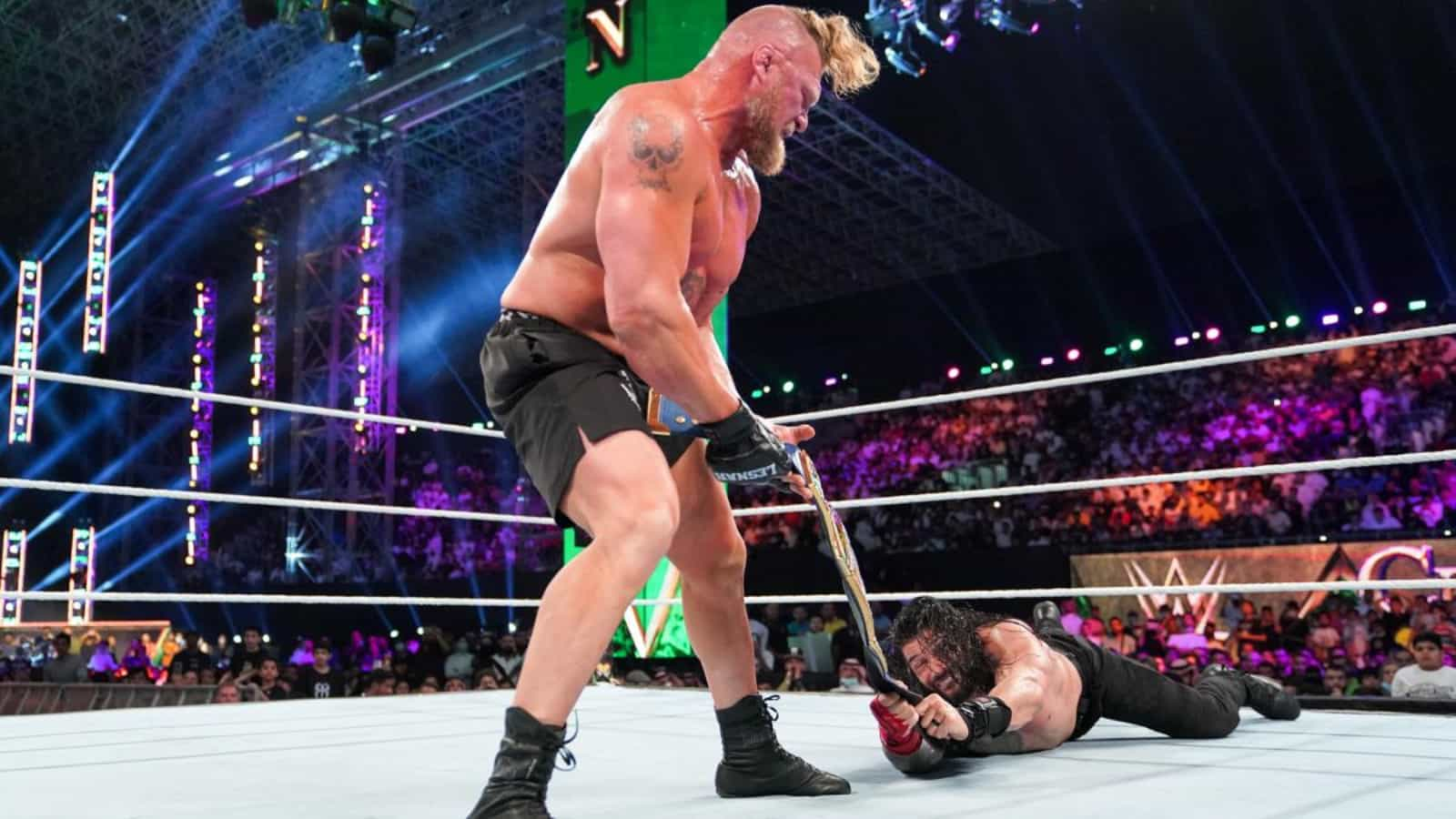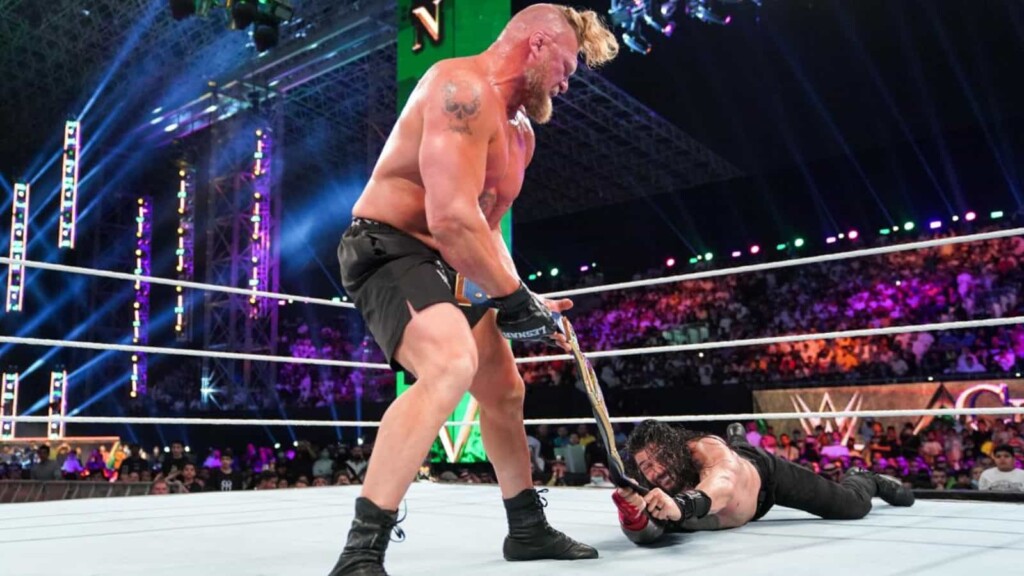 Roman Reigns has been the Universal Champion for over 400 days. But massive credit for his successful title defenses also go to his stablemates from The Bloodline – The Usos. On several occasions the twins have interfered during the match, helping Reigns in retaining the title.
In fact, they had even interfered during the Roman Reigns vs Brock Lesnar match at WWE Crown Jewel 2021. This helped Reigns in retaining the title. But Lesnar completely destroyed them the following night and they might think before attacking the Beast Incarnate again.
Also Read: Former WWE Superstar Braun Strowman looks unrecognisable with new physique