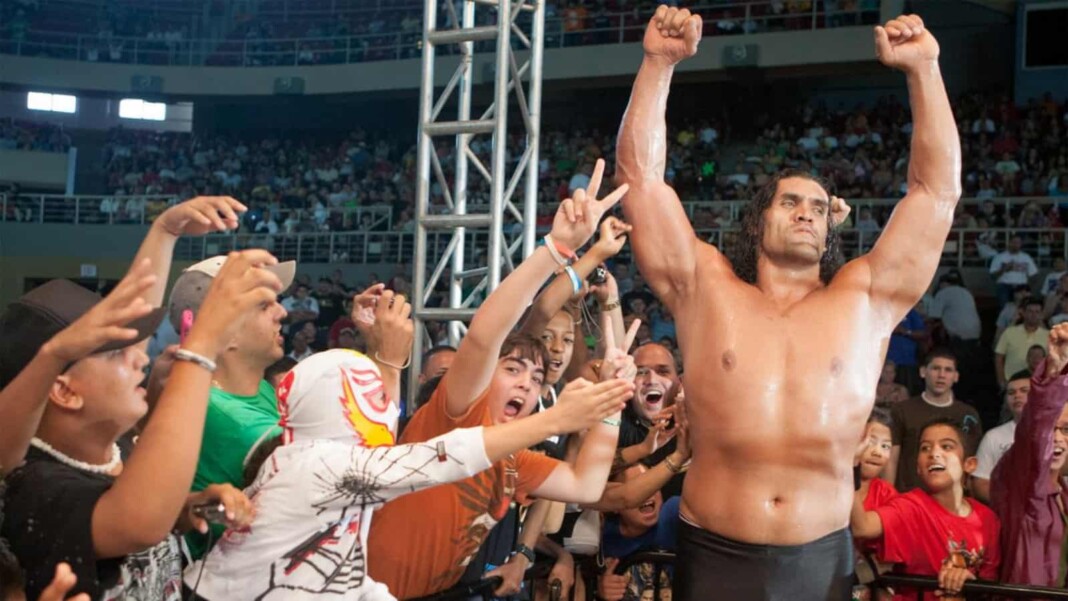 The Great Khali has been posting several clips daily for his fans to enjoy. Fans have been noticing that the recent videos have an interesting theme to them. They involve the WWE Hall of Famer thrashing down a mysterious man, who has been interrupting Khali at several places. Despite being quite funny in nature, the thrashing taken by the mysterious man can be felt by the viewers as well.
A new video in this long series of Instagram clips was posted. In the video, the same mysterious man can be seen dancing in a gym. The former WWE World Heavyweight Champion shows up and tells the man that it's a gym and not a dance floor. The man starts to rant in his native language and meets the same fate that he is used to in every single video – taken down with a single thrash.
You can checkout the full video here:
The man has been regularly appearing in The Great Khali's videos. He has been constantly trying to confront the 7-foot 1 giant. But despite being well built himself, he is no match for the WWE Hall of Famer. A single slap from Khali has taken him down every single time.
Khali has become really active on his social media handles recently and is making hilarious content. His popularly has grown really immensely and today he is known by people who do not even follow professional wrestling. His Instagram followers have also been growing by leaps and bounds. The count currently stands at 2.7 million followers.
The Great Khali currently owns a wrestling school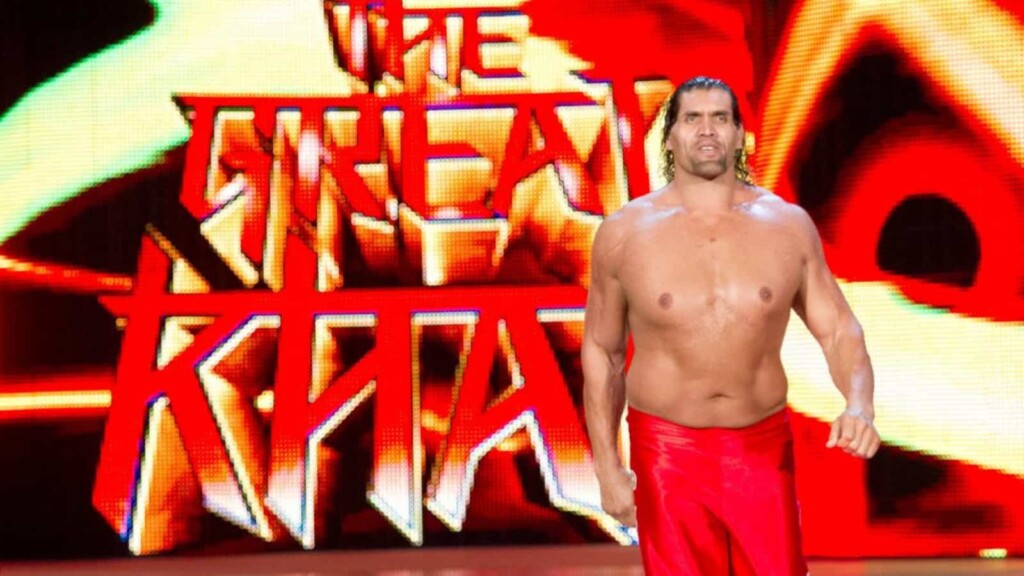 Khali's WWE contract expired in 2014, post which he left the company. But even after that he continued to make sporadic appearances for the company. The Great Khali returned in 2017, as a Heel, to help Jinder Mahal against Randy Orton in a Punjabi Prison match. In 2018, he again returned for The Greatest Royal Rumble match, in which he lasted for less a minute. This was his final match for the company.
In 2015, Khali started his own wrestling school in Punjab, named Continental Wrestling Entertainment. He even won the CWE World Heavyweight Championship in 2016. CWE has produced several WWE Superstars like Kavita Devi and Shanky Singh. Khali was inducted into the WWE Hall of Fame in 2021.
Also Read: WWE Crown Jewel 2021: Raw Tag Team Championships are on the line once again