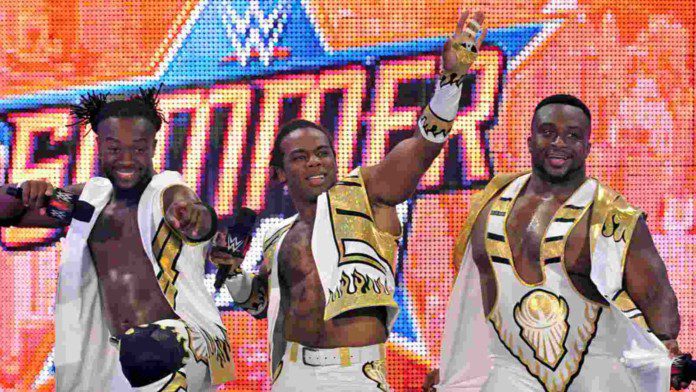 The New Day is perhaps the most prominent WWE tandem ever. For nearly a decade, Big E, Kofi Kingston, and Xavier Woods ruled the tag team division on RAW and SmackDown. The New Day's Kofi Kingston and Xavier Woods made their return to action on SmackDown's 2020 Draft instalment. Cesaro and Shinsuke Nakamura were thrown into an unplanned rematch. They eventually ended up winning the SmackDown Tag Team Championships by beating them. While this was meant to be a happy occasion for them, they were shortly met with some unpleasant news.
WWE had developed a tremendous faction in The New Day, who had been the longest-reigning tag team champions in history for several years. Big E was then made to do his own thing on the blue brand, while the other two-thirds of the trio still remain on Raw.
What went wrong for The New Day?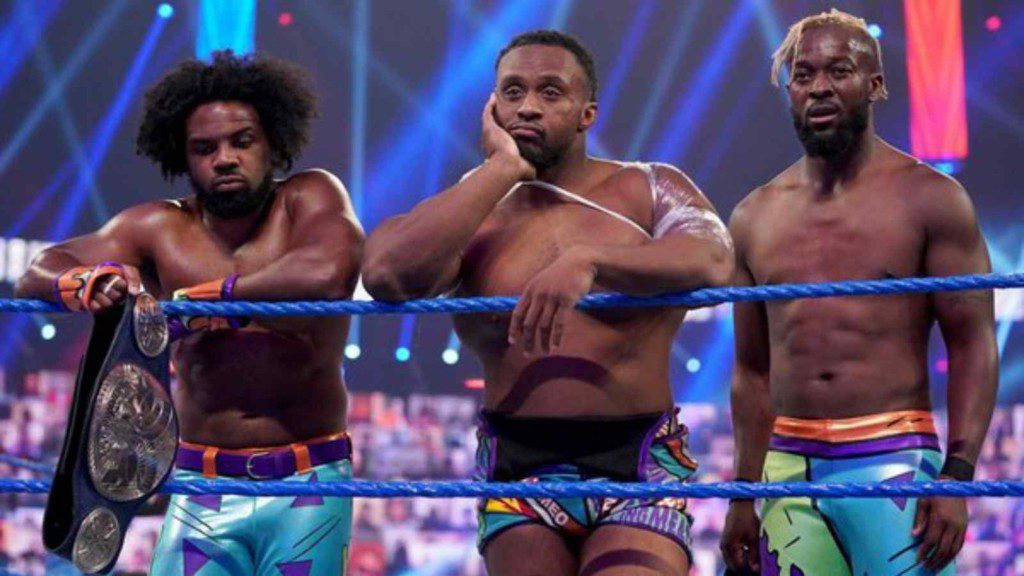 Just as it appeared that Xavier Woods and Kofi Kingston had made their long-awaited comeback and reclaimed their crowns, and that the new SmackDown Tag-team Champions were ready for a reunion, they were eliminated. Big E was chosen for SmackDown, while Kofi and Woods were chosen for Raw. As a result, their stable got split indefinitely. Their expressions of surprise were priceless. Nevertheless, there was a deeper motive for WWE's decision to split up this fan-favorite tag team.
Why did Vince take up this bold move of splitting the New Day?
Big E, the team's powerhouse, has been restricted by his ties to the group. Those who remember Big E from his NXT days will recall that he was a beast. When he came into the ring, his name was heard in terror, and everyone knew something bad was about to happen.When he appeared as part of the New Day, we could no longer take him seriously. Even while he pulled it off successfully, the highly friendly gimmick never truly fit the New Day member's personality.
Was this move successful?
If there could be a direct answer to it, it would be a HELL YEAH! Since WWE wanted to give him a strong push, Big E was been given solo-run airtime. After New Day's tag team titles were lost, Big E was offered the opportunity to go solo. He had repeatedly demonstrated his worth. The major reason WWE wants to give him a shot as a singles star is because of this. Big E is considerably better suited to playing an anti-hero or a heel than a babyface. Giving him his own series is long overdue for his character.
Big E has been proving his worth time in and time out and he did it once again! WWE gave him an opportunity and he grabbed it with open arms. The WWE Champion has walked up to Vince's expectation. His championship run till now has been a complete rollercoaster and delighting to watch for the WWE Universe. We can expect more from the WWE Champion in the coming future as he continues to amuse us with his performance.
Also Read: What's next for Paul Heyman?