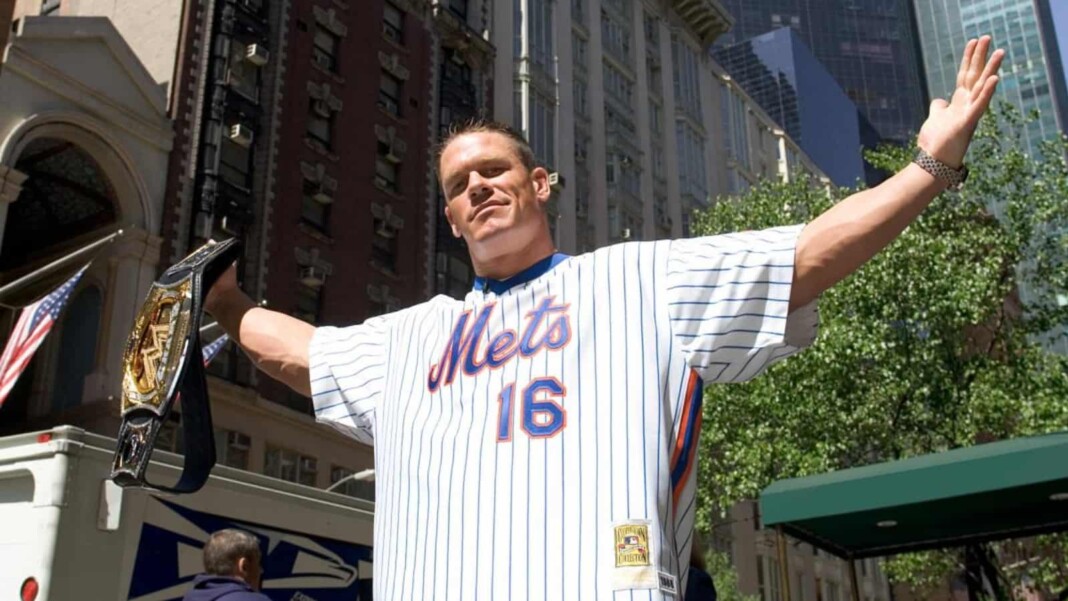 John Cena is one of the biggest Superstars of the professional wrestling industry. Cena has been the biggest face of the company till date and has played a significant role in making WWE a global brand that it is today. His prowess as a professional wrestler can also be witnessed from the fact that Cena has been a WWE World Champion for a record – 16 times.
But Cena has now become a part-time WWE Superstar and has gone on to focus on his Hollywood career. 2021 was a landmark year for Cena – the actor as he featured in two big-ticket Hollywood franchisees – Fast & Furious, and The Suicide Squad. He will also be heading his own series – Peacemaker, which is currently in production. While he continues to impress his fans through his movies and sporadic WWE appearances – but fans often forget about John Cena the rapper!
The Leader of Cenation's original gimmick was of a rapper. Known as the "Doctor of Thuganomics" Cena had popularized the style of wearing jerseys, backward caps and padlocked chains around the neck. True to his character, Cena used to rap before his match and diss his opponents, the current events and even the crowd. In fact, there were regular rap battles too.
Interestingly, the rapper Cena was not limited to the on-screen gimmick. He released his own raps too. One of his own WWE theme song "Basic Thuganomics" was performed by him and it even featured on the WWE Soundtrack album WWE Originals. In the company's net soundtrack album – WWE ThemeAddict: The Music, Vol. 6, Cena recorded a song titled "Untouchables".
You Can't See Me, was John Cena's debut album, which he recorded with his cousin Tha Trademarc. The album featured several songs including Cena's entrance theme, "The Time is Now. The former WWE Champion even appeared on T-Biz's album, Still Cool. Cena was seen in 2014 appearing in two songs which featured rapper Wiz Khalifa – for the soundtrack of WWE 2K15 video game.
John Cena was last seen on WWE at Summerslam 2021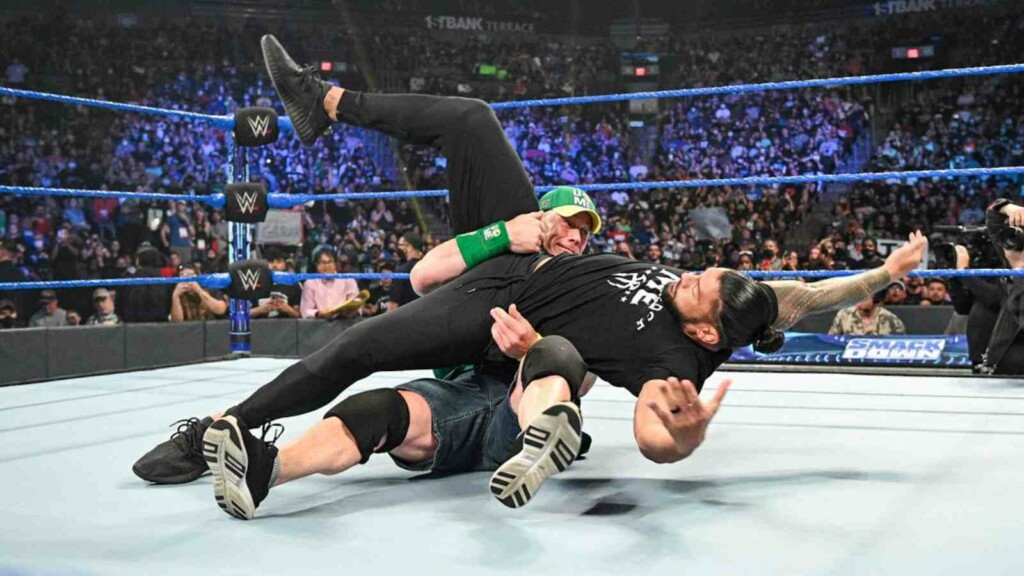 Cena made his much awaited return at WWE at the Money in the Bank 2021. He challenged Roman Reigns for the Universal Championship. The two of the biggest Superstars of WWE – collided at "The Biggest Party of the Summer" where Reigns picked up a decisive win. Post the match, Cena promised to return to WWE soon.
His Hollywood commitments have kept him occupied and he has no time to show up on WWE. Recently he got a month off and decided to return to the company. Whenever he gets some time off, we can expect the 16-time World Champion to return once again.
Also Read: Twitter wishes pour in on AEW President Tony Khan's birthday