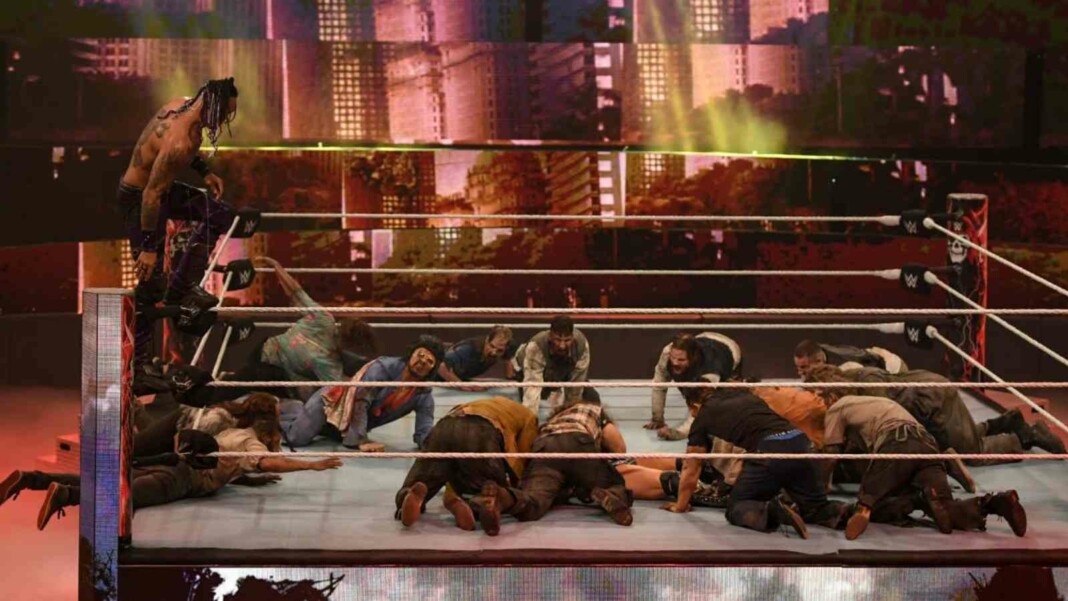 Last week on WWE Raw, Damian Priest defeated John Morrison and earned the right to decide the stipulation for his match against The Miz at WWE Wrestlemania Backlash. Priest selected the stipulation to be a Lumberjack match.
But the WWE Universe was in for a surprise when it was revealed in a Wrestlemania Backlash segment that zombies were the lumberjacks. The weird stipulation was to promote Batista's new zombie heist Netflix movie – Army of the Dead.
Prior to the event, Batista had teased a surprise when he mentioned that some of his "friends" would be filling in for him at Wrestlemania Backlash.
Fans called out WWE for the bizarre stipulation. In fact, Damian Priest earned a win with the match ending with the zombies attacking The Miz. Hours later, Priest retweeted a tweet from WWE, mentioning that he had survived the zombies.
Twitter reacted negatively to the zombie Lumberjack match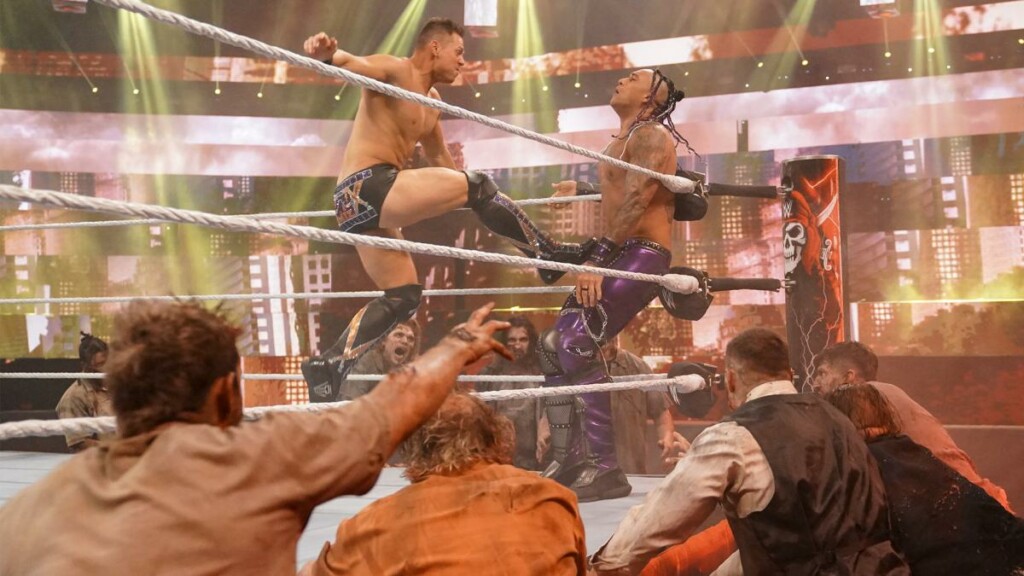 Fans called out WWE not only for the bizarre creative decision but also for the numerous botches that took place during the match. The lighting helped WWE in covering some of the botches, but Priest's rough landing on The Miz's knee was quite apparent.
Majority of the fans took to Twitter to openly criticize the marketing move of involving zombies in the match. But the conversation gained a lot of traction when former WWE Superstar Chris Jericho criticized the match.
On the brighter side, this seems to be the conclusion of the long, over-stretched feud between The Miz and Damian Priest. Miz and Morrison might even go missing from WWE TV for a few works now after being devoured by the zombies, for storyline purposes.
Also Read: WWE Superstar Goldberg puts Matt Serra in a headlock at UFC 262