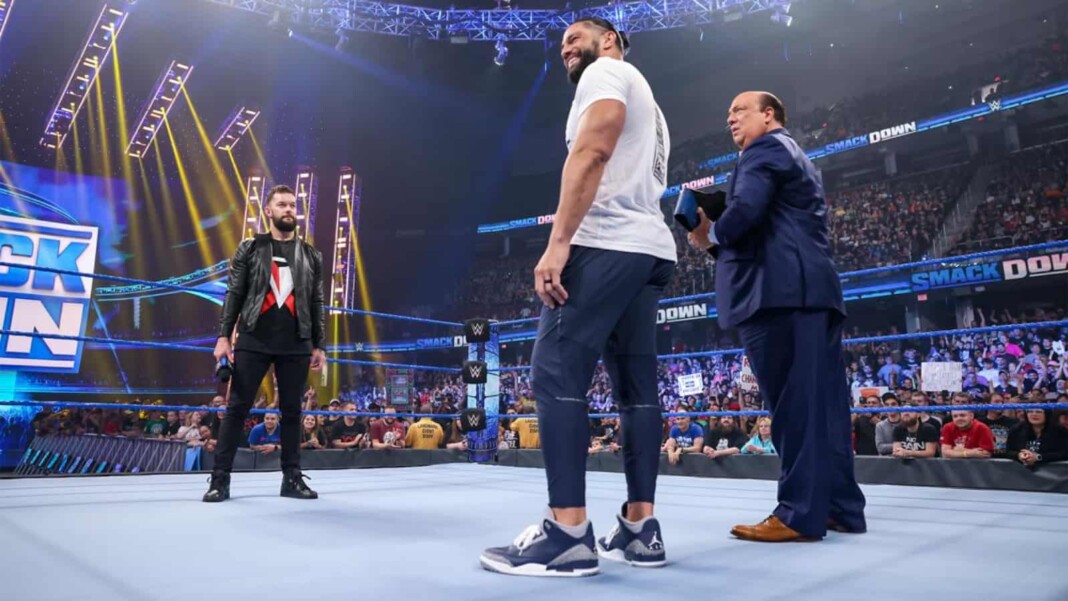 Universal Champion Roman Reigns surprised the WWE Universe when he rejected John Cena's challenge for Summerslam, during the latest episode of Smackdown. He took a complete swerve when he accepted the challenge of Finn Balor, during the final moments of the show.
Universal Champion Roman Reigns had come out just to reject John Cena's Summerslam challenge. But former NXT Champion Finn Balor capitalized on the opportunity and challenged Reigns, which was surprisingly accepted.
Fans might remember that Finn Balor happens to be the inaugural WWE Universal Champion. In fact, he never lost the title, but had to relinquish it, a day after winning it due to an injury. It is only fair for him to go after the title that he never lost.
After accepting his challenge for the Universal Championship match, Reigns took to Twitter to welcome Balor to the Island of Relevancy. He even advised Balor to not waste his second chance.
Universal Champion Roman Reigns and Finn Balor have a history together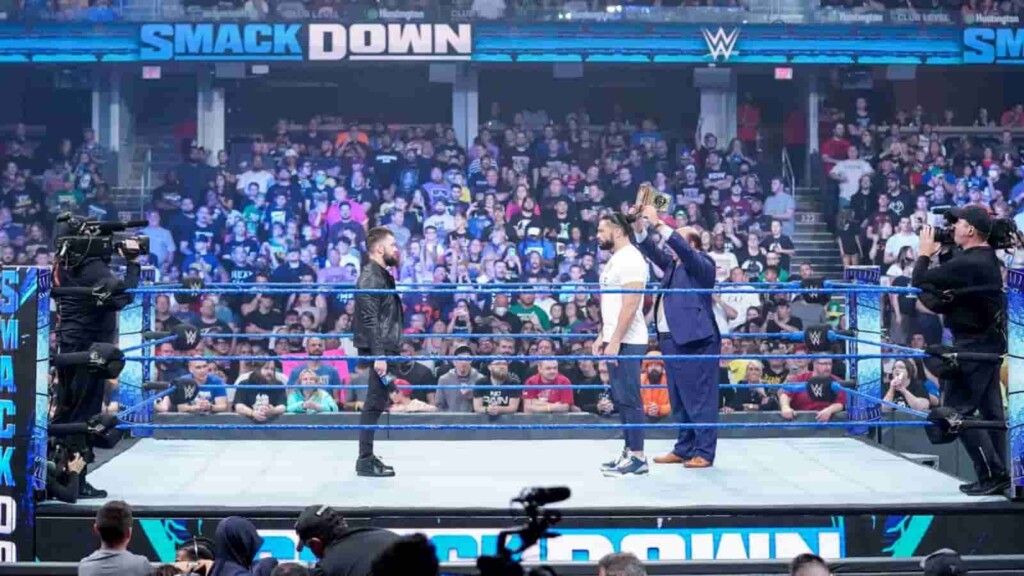 Over the years, Universal Champion Roman Reigns and former NXT Champion Finn Balor have locked horns on several occasions. Interestingly, the last time too, the two Superstars were battling for the Universal Championship.
The said match had taken place in 2018, during an episode of WWE Raw. Roman Reigns had successfully defended the title against Balor. Back then, both the Superstars had immense respect for each other.
"He's probably one of the hardest-working people in WWE, he looks great, he's professional, a great talker and behind everything, a great person. He's great behind the scenes, he will help you with anything you want and he's always polite. He was great to me when I first came into WWE and he continues to help me today. I can't speak of anything but greatness for Roman Reigns, he's one of the all-time greats," Balor had mentioned.
While the challenge has been accepted, it still isn't clear that when the match will be taking place. WWE will not be holding this match till Summerslam as the Cena match is as good as announced.
Also Read: Who is Rey Mysterio wife and is she related to WWE?