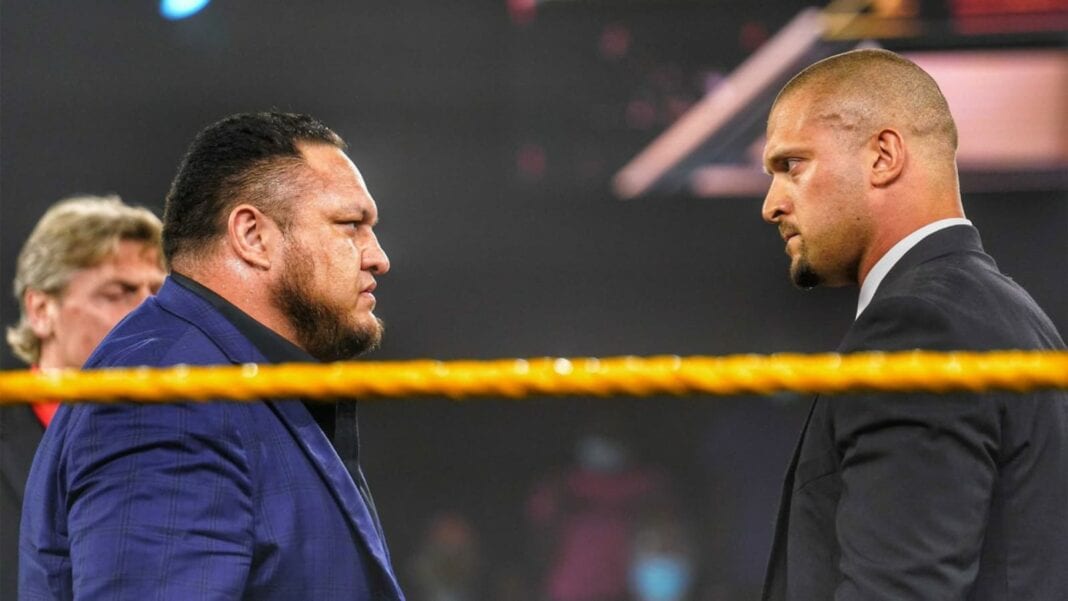 Samoa Joe has been one of the key components of NXT in the previous weeks. Since his return to WWE, he has been seen teasing matches against top NXT superstars like Karrion Kross and Pete Dunne. Though, the Samoa Submission machine is interested in his in-ring return, his health stops him from doing so.
Few months ago, reports came out that Samoa Joe was not medically cleared for in-ring competition. He then started doing commentary on Raw where he teased matches with Seth Rollins and Murphy. But, the WWE Universe couldn't see those matches as Joe was not medically cleared.
Now that he has returned to NXT and teased a few matches, let's see what he has to say regarding his return.
Update on Samoa Joe's in-ring return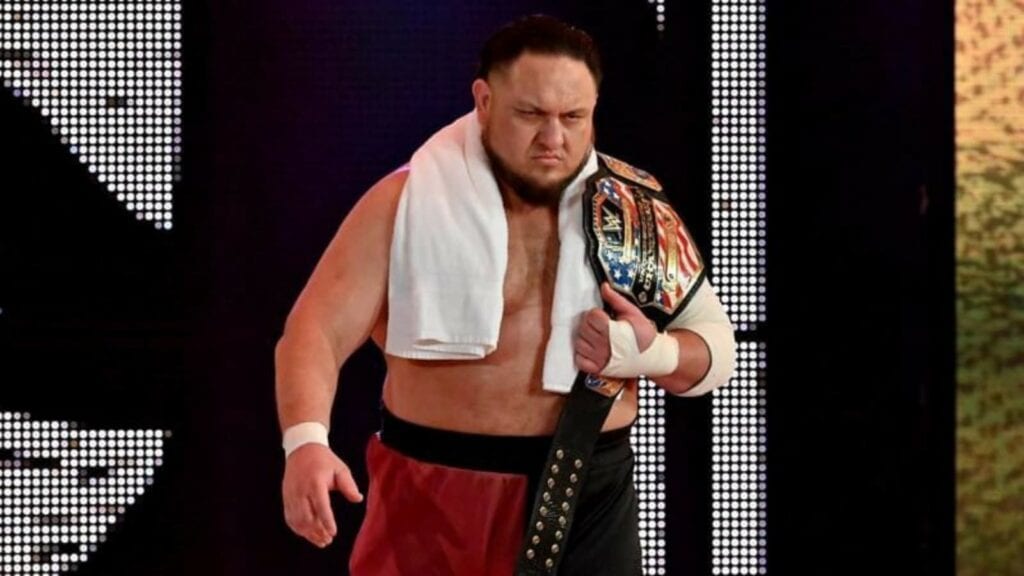 In a recent interview with Ryan Satin of Out of Character, he was asked about an update regarding his in-ring return. He said he has been working towards his in-ring return and that it would be very soon. When he was asked about some superstars he wanted to face from NXT, he named Karrion Kross, Pete Dunne, Adam Cole, Walter, Kyle O'Reilly, Bronson Reed, and Roderick Strong. Here's what he said "Since you've made your return to NXT, there have been a bunch of teases for you to return to the ring. There have been some staredowns and physicality teasing some matches. So are you working on your in-ring return"
Ryan Satin
"Absolutely, would just say yes"
Samoa Joe
"If you could, who among the current NXT talent would you like to face"
Ryan Satin
"Karrion Kross and Pete Dunne are obviously on the top. I think a guy like Walter, the guy is a powerhouse and the people want to see that too. And it's not just one or two guys, I want to face Adam Cole, Roderick Strong, Kyle O'Reilly, there are several superstars. Bronson Reed as got a big mouth and would love to work with him as well"
Samoa Joe
Though there are many uncertainities over Joe's return, if he is medically return it would be a big bump for NXT. If he returns, a lot of dream matches could be around the corner and WWE Universe could expect a better Joe coming back.
ALSO READ: Roman Reigns net worth, income, WWE career, and more