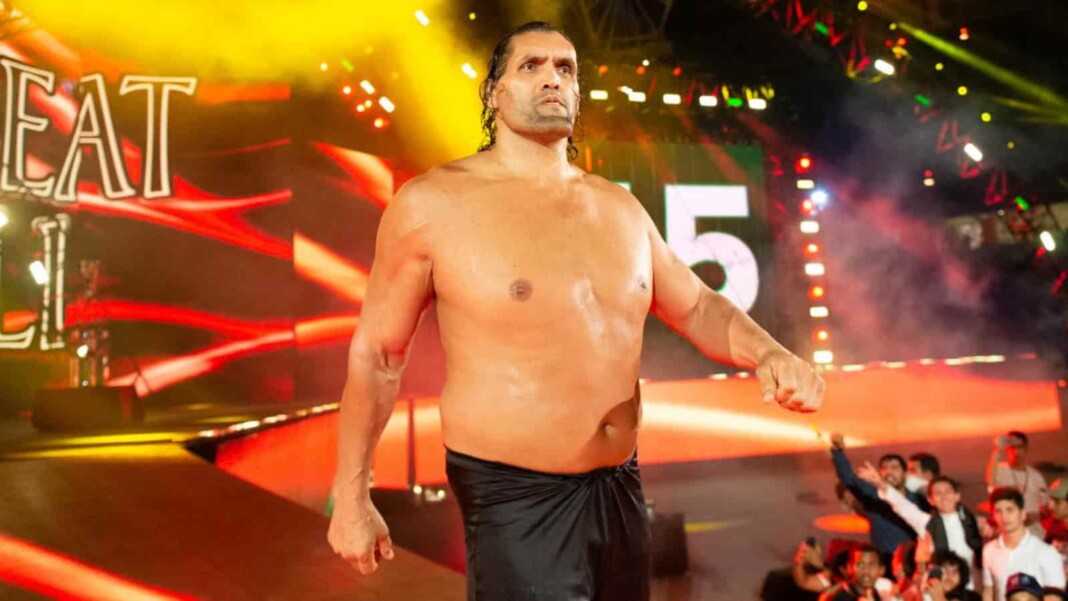 The Great Khali is not missing a single opportunity to impress his fans. The WWE Hall of Famer might have retired from his professional wrestling career, but he stays connected with his fans through social media. The first Indian WWE Superstar regularly posts hilarious videos on his Instagram handle to entertain his fans.
The Great Khali has posted another hilarious video, where he can be seen thrashing a person, who interrupts during his interview. In the video, Khali is being asked about his visit to Pune, Maharashtra. As the WWE Hall of Famer begins to answer, a man came in, focussed the camera on himself and started talking in the native language.
The man mentioned that he should be interviewed instead of the former WWE Superstar. This seemingly angered the giant and one slap was all it took for Khali, to take the man down! While we know, the Superstar posts such videos for the entertainment of his fans, but the sound of the slap can make the viewers feel the pain.
You can checkout the video below:
The Great Khali shares hilarious content on his social media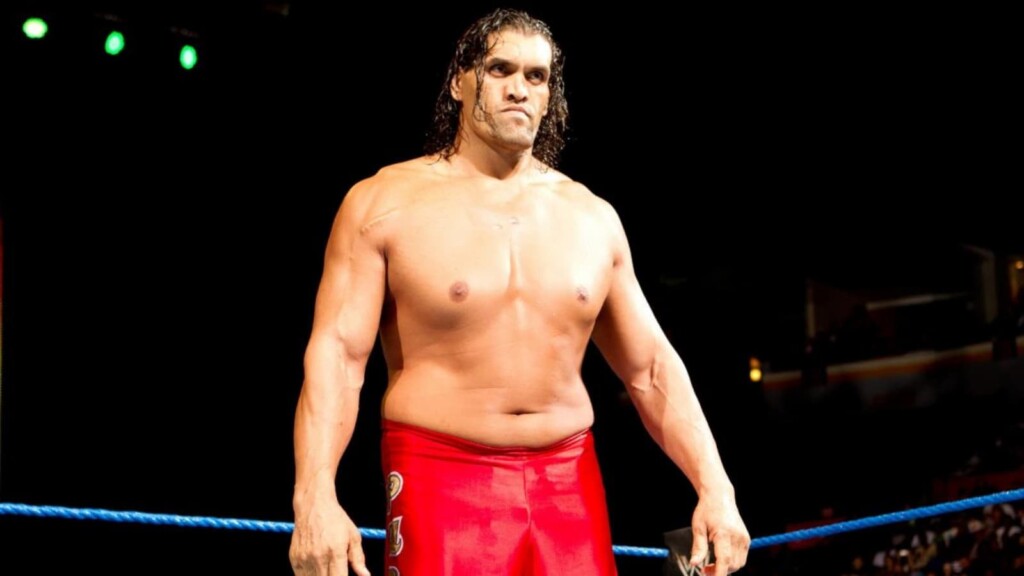 The Great Khali has become quite active on social media in recent times. He regularly shares a lot of content for his fans to enjoy. Initially, his posts were limited to his workout videos and photos. But his handle has undergone some significant changes, since he went viral earlier this year.
Khali started ruling the world of memes, when fans started to post weird requests in his comments section. Initially, he tried to ignore it but soon enough he tried to embrace the trolling. The WWE Hall of Famer started making videos that poke fun at him, and he hasn't looked back since. You can head to his Instagram handle to checkout some really hilarious content.