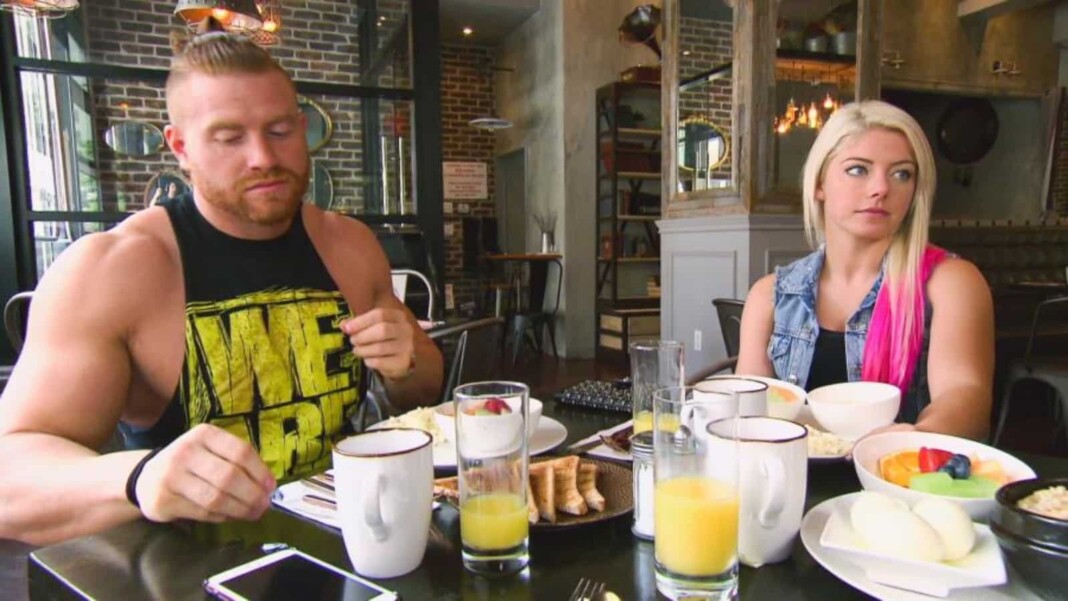 Alexa Bliss is one of the most popular Divas currently signed with WWE'S RAW brand. She made her debut in the company in the year 2013 and has been on the rise ever seen. She has been seen playing several characters since his debut including the current creepy one which has engaged the viewers more than the others.
Alexa, who has won the WWE RAW and Smackdown Women's Championships, twice each is still unmarried. But the female wrestler is engaged to former WWE Cruiserweight Champion, Buddy Murphy, since the year 2015. There have been a lot of rumors about the duo splitting up and it was confirmed by Alexa herself that the duo split up in the year 2018. She also said that the two are still friends and share their animals.
Who is Buddy Murphy and how did Alexa Bliss meet him?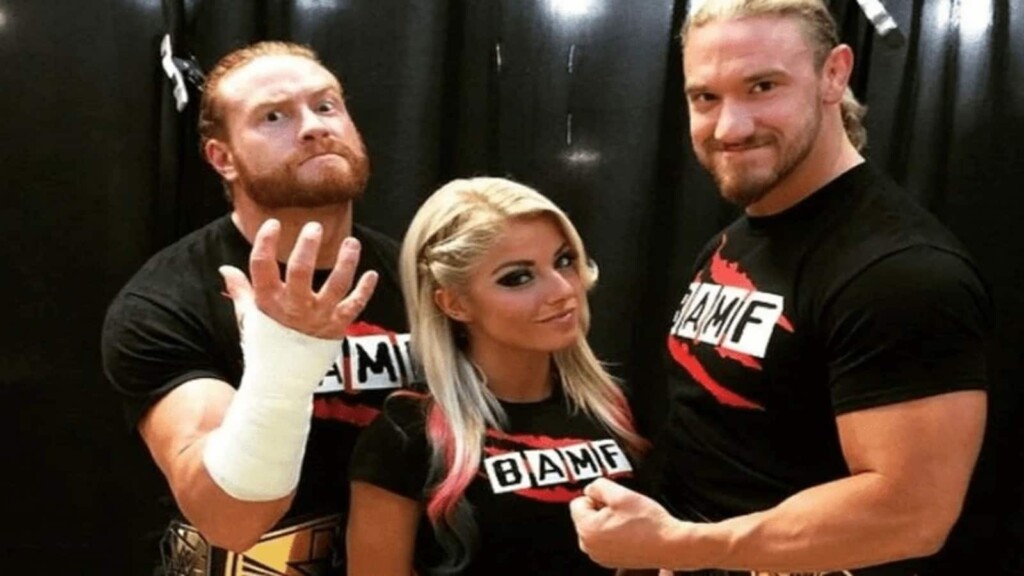 Buddy Murphy is a former WWE wrestler and a former Cruiserweight Champion as well. It was back in the year in 2015, both Bliss and Murphy were signed up under WWE NXT. Alexa Bliss played a major role in Buddy Murphy and Wesley Blake securing the NXT Tag Team Championships. And that was the spark of the romance between the two budding superstars.
Though the two were engaged in real life since 2015, the couple did not make it public till 2017 when they took it to social media to announce the same. However, the following year, Bliss and Murphy voiced out that their engagement was off. Since then, they have successfully maintained their friendship despite the circumstances.
Though the split was announced by the couple, the reason has still been kept a secret by both. Bliss took it to Twitter to announce her split with Buddy Murphy when a fan asked about her relationship status. However, she did not hesitate to reveal that both of them continue to be friends and share their pet animals.
Also Read: Alexa Bliss Net worth, Income, WWE Career, Personal life and more