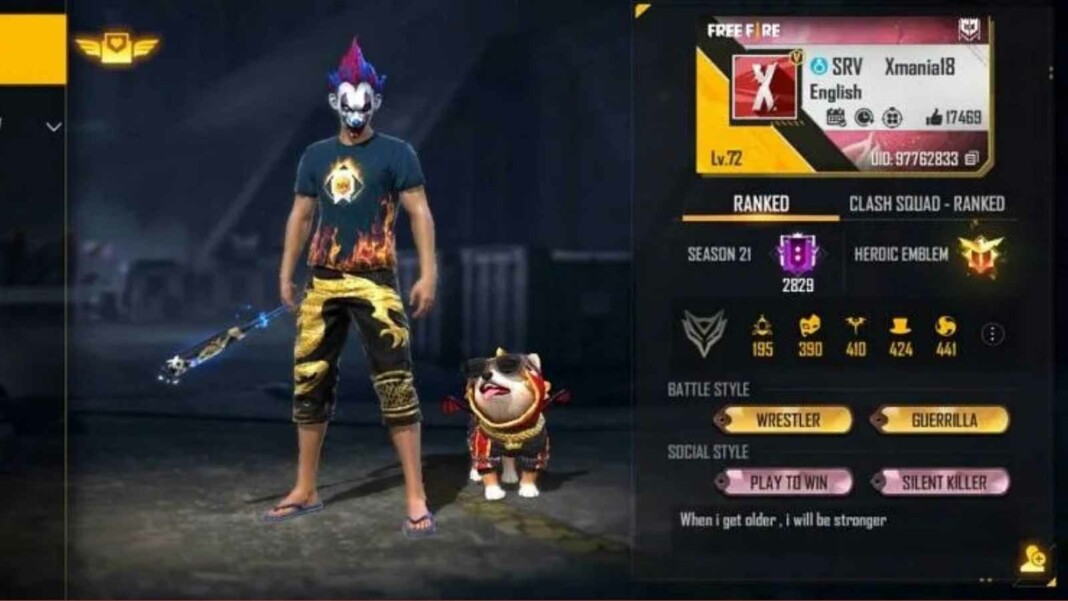 Hemant Vyas, aka X-Mania is a popular Free Fire streamer on Youtube with millions of subscribers and hundred millions of views as well. Here we will discuss the X-Mania Free Fire Id, K/D ratio stats and more.
Free Fire's increased popularity has introduced all the aspects for streaming and content creation on diffrent platforms. Free Fire has a huge community of streamers and content creators on YouTube as well. Few YouTubers have found immense success from streaming the game on Youtube one such content creator is X-Mania.
X-Mania Free Fire Id and Stats
X-Mania Free Fire Id is '97762833'.
Lifetime Stats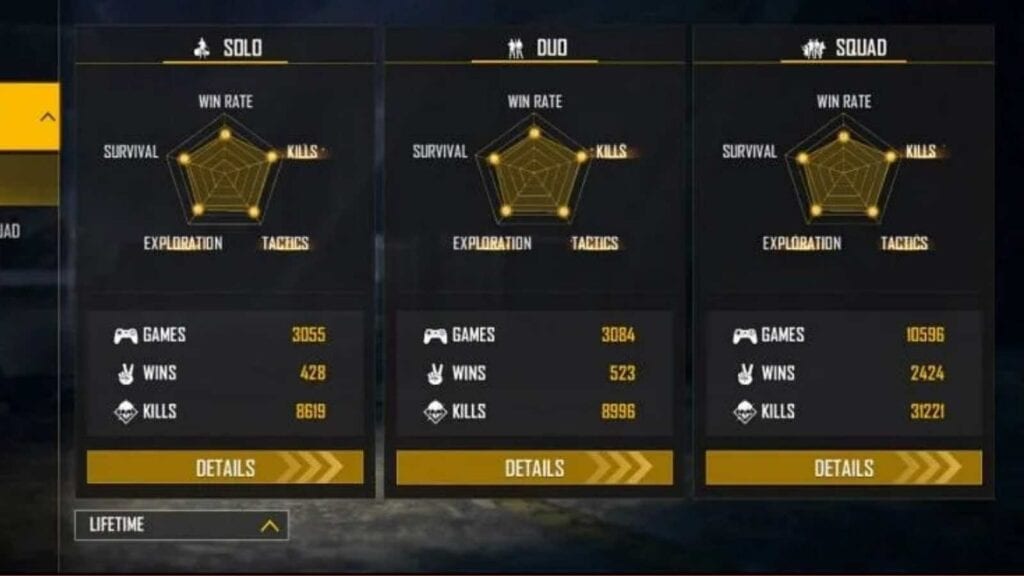 X-Mania has engaged in 10596 squad matches and has bettered his foes in 2424 games, leading to a win ratio of 22.78%. He has racked up 31221 kills, ensuring a K/D ratio of 3.82.
The YouTuber has 523 Booyahs in 3084 duo games, translating to a win ratio of 17.23%. With 8996 kills, he has maintained a K/D ratio of 3.55.
He has participated in 3055 solo matches and has a win tally of 428 games, equating to a win rate of 14.05%. X-Mania has 8619 frags for a K/D ratio of 3.28.
Related – Top 5 Pets In Free Fire After OB28 Update
Ranked Stats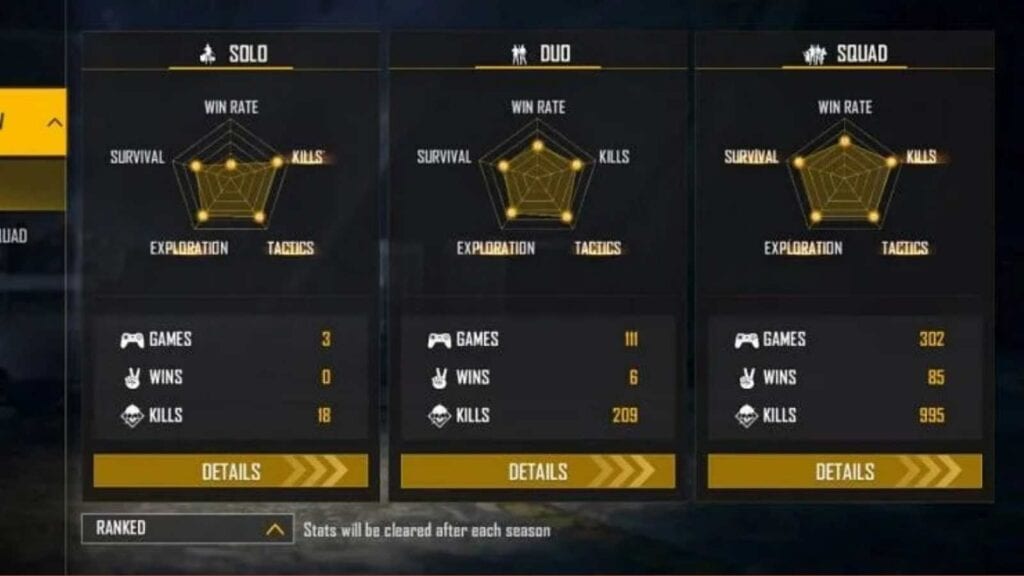 In the current ranked season, X-Mania has played 302 squad matches and has 85 Booyahs to his name, translating to a win rate of 28.14%. With a K/D ratio of 4.59, he has 995 frags in these matches.
The content creator has won 6 of the 111 ranked duo games that he has played, maintaining a win rate of 5.40%. He has 209 kills at a K/D ratio of 1.99 in this mode.
X-Mania has also played 3 ranked solo games but is yet to secure a win. He has 18 kills in these matches, with a K/D ratio of 6.00.
Note: The stats in this article were recorded at the time of writing. They are subject to change as the content creator continues to play more games in Garena Free Fire.
X-Mania YouTube Channel
X-Mania started his journey on YouTube around two years ago, with the first video on his primary channel released in July 2019. He currently has 122 videos on the channel. X-Mania's primary YouTube channel has gained 40k subscribers and 6.26 million views in the last 30 days. Players can click here to check it out.
Follow our Instagram handle to participate in huge DJ Aloks Giveaway and to stay updated with every latest news of gaming and eSports scene.
Also Read – What Is The Meaning Of Booyah In Free Fire?