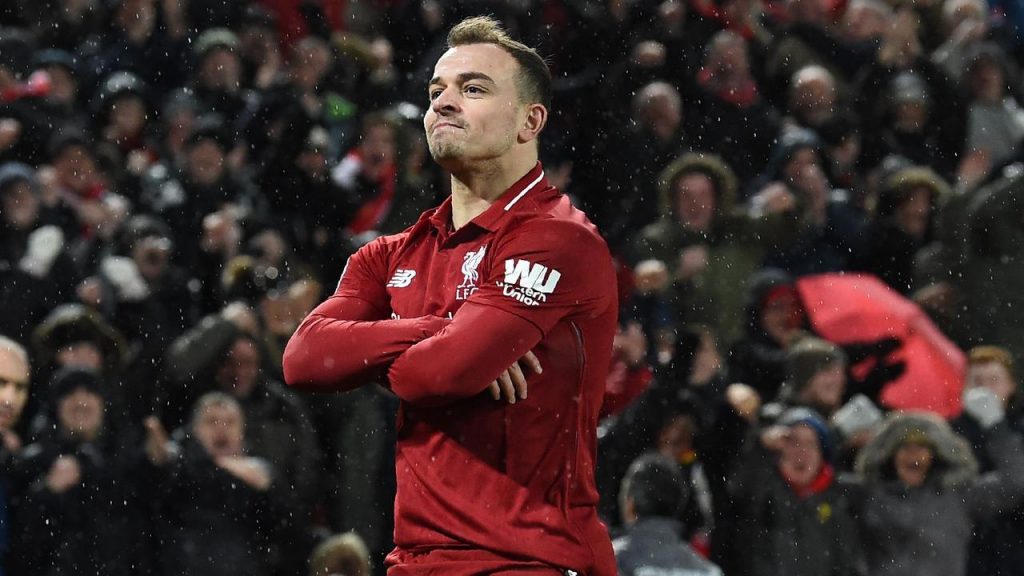 Xherdan Shaqiri came off the bench and replaced Curtis Jones in the match against Aston Villa in the 3rd round of the FA Cup. While the match was played against the Aston Villa u-18s, Jurgen Klopp fielded most of his starting players in the match. This is because Liverpool plays no match from here till the 17th where they take on Manchester United in a clash for the top position of the league. In fact the last time Liverpool played was against Southampton on the 5th of January.
As a creative midfielder he pushes the team forward instead of sidewards
An annoying trait of Liverpool is that they are too reliant on their fullbacks to provide the assists for the front three. For four continuous matches opponents have stuffed their defence with numbers in order to ensure that the crosses are cut off. This is where Liverpool's midfielders need to take responsibility and yet they still keep pushing the ball to the sides where the crosses are not working at all. Even in the Aston Villa match Liverpool's midfielders were pushing the ball to the side and waiting for crosses. The goals dried up after the initial stages after Sadio Mane put the ball in the net and Liverpool finished the first half with the young opponents on level terms.
Everything changed when Thiago Alcantara and Xherdan Shaqiri were introduced in the match. Both of them provided the creative spark that Liverpool were sorely missing. Thiago Alcantara is a player who can resist the pressing of an opponent player and spray passes every direction. Xherdan Shaqiri was more direct in passing and kept passing forward through the middle. With this passing, Mohamed Salah and Roberto Firmino had more involvement in the game as they got the ball from the midfielders directly instead of getting it from the wing.
Xherdan Shaqiri got two assists in this match and has made a strong point of being included in the starting team against Manchester United. Liverpool will hugely benefit if they drop their orthodox 4-3-3 formation and go for the 4-2-3-1 formation. Jordan Henderson and Thiago Alcantara should be the holding midfielders with Mohamed Salah leading the attack and Sadio Mane, Xherdan Shaqiri and Roberto Firmino just behind him.
Also read: Real Madrid loan Japanese prodigy Takefusa Kubo to Getafe till end of season