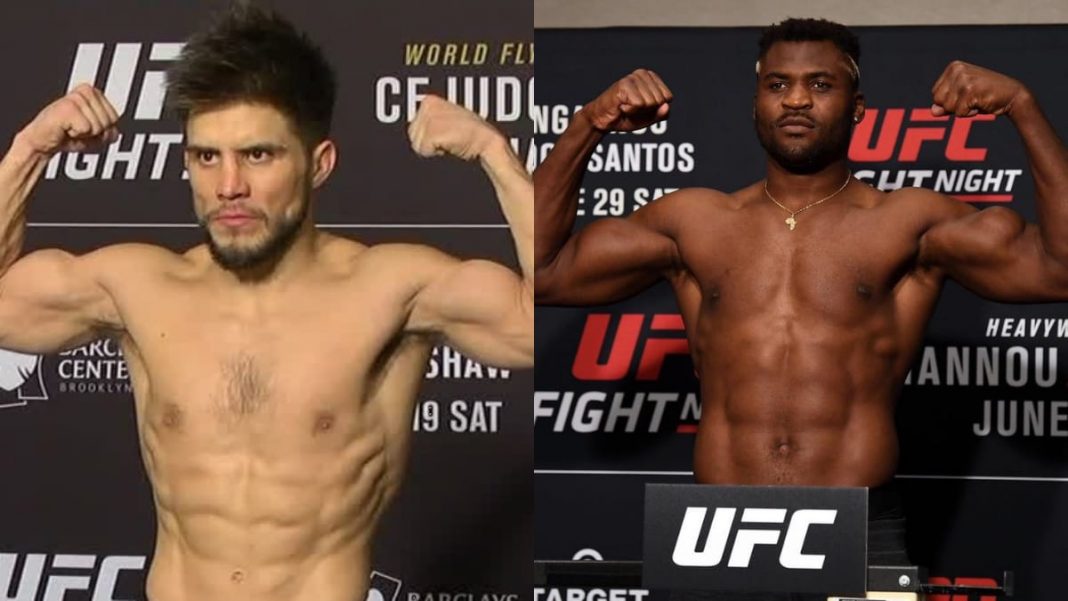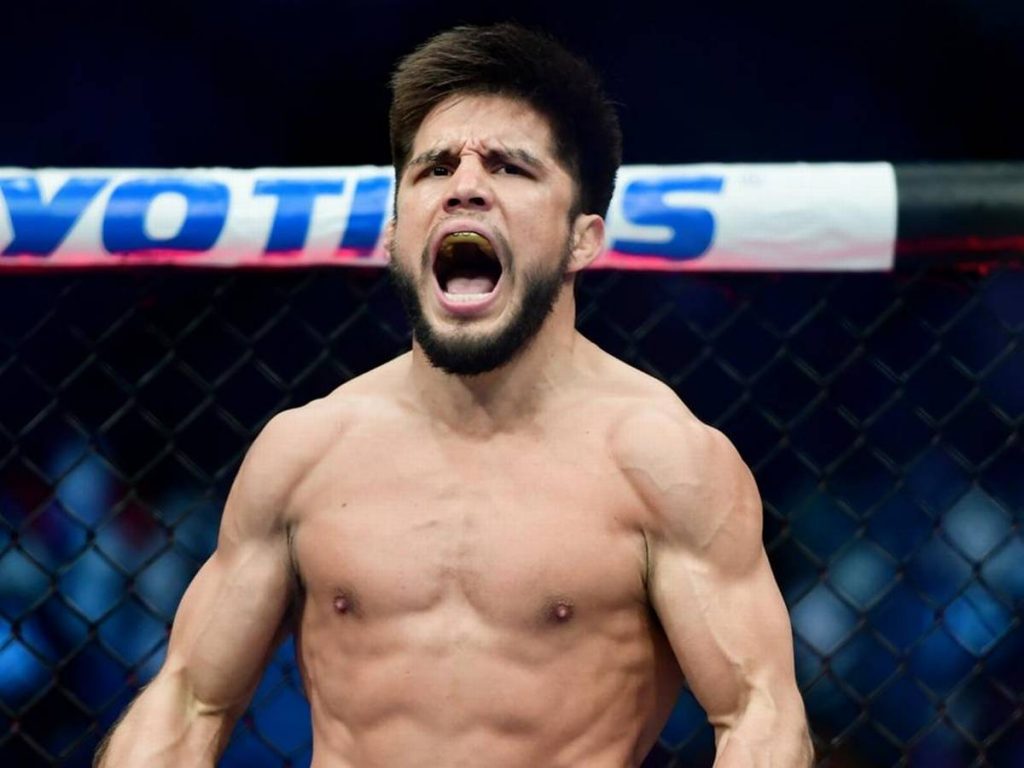 'Triple C' Henry Cejudo has produced one of the most random call-outs, one would ever see. He has called out Francis 'The Predator' Ngannou who weighs 100 pounds more than him! Former UFC Bantamweight Cejudo, retired from the sport of mixed martial arts, after beating Dominick Cruz at UFC 249. Ever since announcing his retirement, he has hinted at making a comeback, and has never been shy of calling-out random fighters on Twitter. Now he has gone one step further and called out the dangerous Cameroonian.
Taking to Twitter, Henry Cejudo asked Francis Ngannou 'to bend the knee and sign the contract', much to the surprise of his fans. No one in a sane state of mind, would ever do that!
'Sign the contract' – Henry Cejudo tells Francis Ngannou
Posting a doctored video of himself and Francis Ngannou facing-off, Cejudo captioned the post, "Yo @francisngannou you ready to bend the knee? Sign the contract."
There is no chance that this fight will ever happen. Henry Cejudo is probably looking for attention. The best thing for him to do will be to stop flirting with a possibility of a comeback, and get back into the octagon as soon as possible.
Francis Ngannou, on the other hand, has got his hands full. He takes on Stipe Miocic in a rematch for the heavyweight title. If he manages to beat Stipe, a possible marquee clash with heavyweight newcomer Jon Jones awaits. There is not even an outside chance that Francis, would even reply to Henry Cejudo.
What are your thoughts on this?
Also Read : Michael Bisping and Dillon Danis have a nasty verbal spat on Twitter over Jake Paul training with Jorge Masvidal!