Eli Apple has been making the most of his time with the Cincinnati Bengals and is now on his way to an AFC championship game. While his team has been succeeding this year, the same can't exactly be said about him.
While his first year with the Bengals has arguably been a step up from his previous season, Eli Apple has still been somewhat poor with his worst performance coming against the Browns where he allowed 4 catches for 101 yards, a touchdown, and a perfect passer rating. His playoff performances haven't been spectacular either but that hasn't kept the young cornerback from running his mouth.
Related: Eli Apple Says His Mom Can Watch The AFC Championship From Home Because Of High Ticket Prices
Eli Apple takes shots at Saints and Giants fans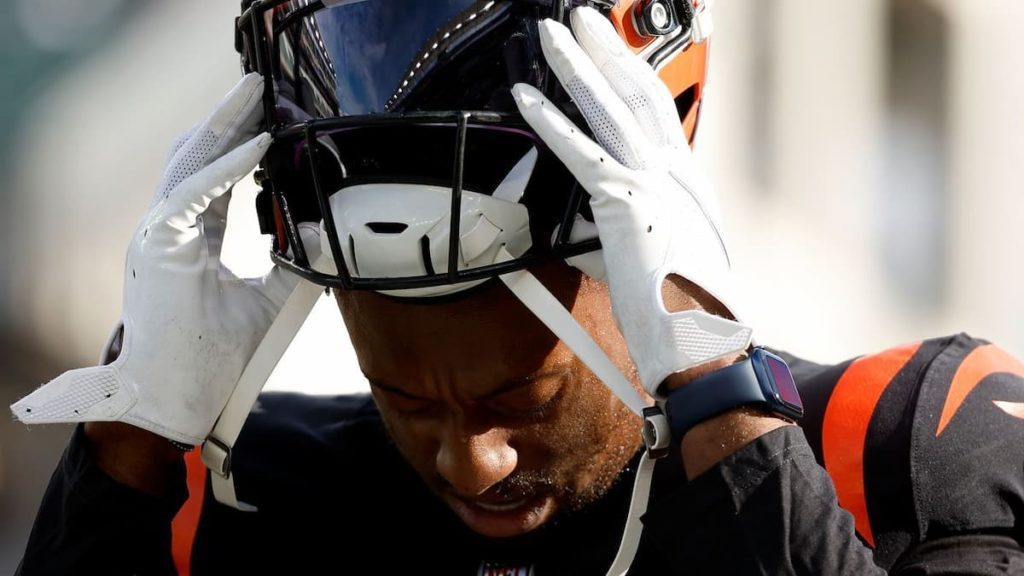 Eli Apple was recently quoted saying, "I don't know which fan base I hate more, probably the Saints but it's close with the Giants. It's a toss-up." Naturally, that wasn't taken very well and Saints cornerback Chauncey Gardner-Johnson made his view on the matter very clear by responding with "Boy, watch your mouth. You a pillow for real."
Aside from Gardner-Johnson replying to Apple's statement, numerous players and fans had their say too on the subject and it wasn't pretty. It's reminiscent of the time his former teammate Landon Collins called him a 'cancer' in 2017. That was due to Apple's very poor level of play. He also said that Apple needs to grow up and it seems like Apple hasn't got the message as he is not shying away from speaking despite not backing up anything on the field.
All of the responses had to do with Apple's level of play and how far below it is compared to the things he's saying. Unless Apple can perform a miracle against the Chiefs, all the backlash he's been receiving will seem quite warranted. It's possible he does back himself up but facing the offense that just torched the best defense in the league, it's very unlikely.
Also read: "He was out celebrating with them," Kyle Shanahan provides massive update on the fitness of Deebo Samuel