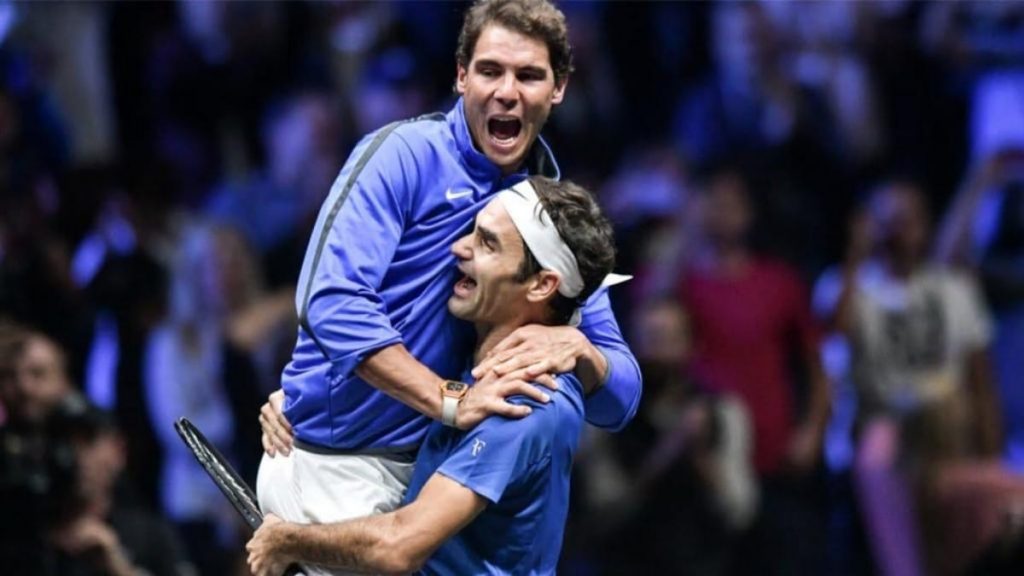 World No.2 Rafael Nadal won the French Open 2020, defeating the World No.1 Novak Djokovic. Nadal equalised the record 'of Roger Federer with his 20th grand slam win.
Nadal's dear freiend and Swiss meastro, Roger Federer congratulated Nadal, and it is one of the kindest gestures a player can receive from a fellow sportsperson. In a tweet posted just after Nadal's victory, Federer's praise is heartwarming.
You deserve this: Roger Federer on Rafael Nadal
Rafael Nadal and Roger Federer are rivals on the court, and pals off the court. The recent post by Federer is a testament to their friendship and love for each other.
"It is especially amazing that he has now won Roland Garros an incredible 13 times, which is one of the greatest achievements in sport," Federer wrote.
Federer congratulated Nadal on his remarkable achievement, also adding the vital role of his team. Federer and Nadal began their professional careers when Pete Sampras held 14 grand slams, the highest. Today Rafa and Roger have 20 slams each, while Novak is behind them with 17.
"I also congratulate his team, because nobody can do this alone. I hope 20 is just another step on the continuing journey for both of us. Well done, Rafa. You deserve it," Roger further wrote.
Roger Federer added a picture of the duo on the clay court while tweeting out his remarks. The Swiss master skipped this season, due to his knee injury, however, he should be back in 2021 at the Australian Open.
Also Read: "Everything may change, but not the King of Clay," Twitter applauds Rafa as he claims his 13th Roland Garros title