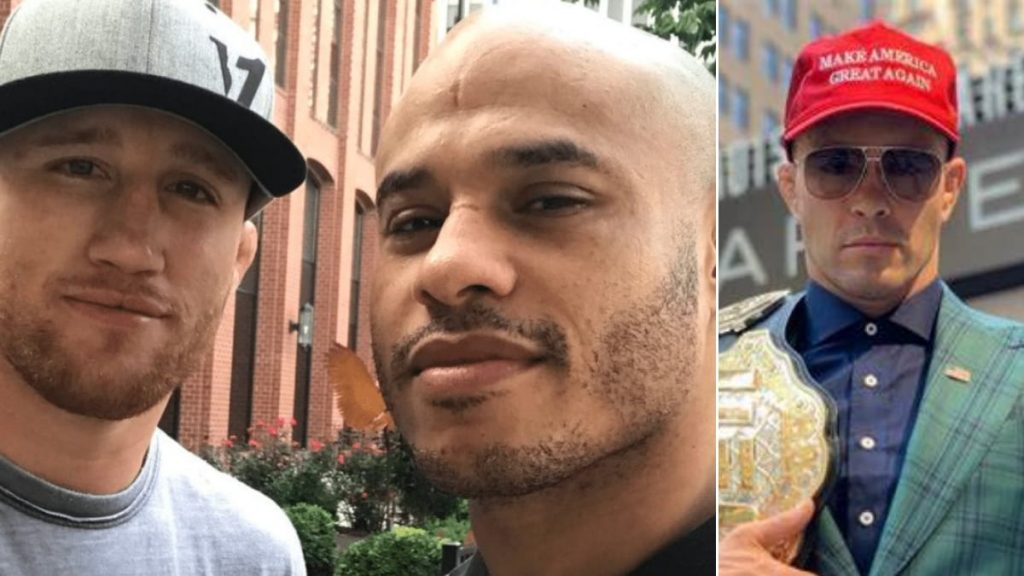 Justin Gaethje goes off on Colby Covignton after his latest interviews at UFC 254's virtual media day. Not just Gaethje but even his manager, Ali Abdelaziz has more than a spat with 'The Chaos'. Abdelaziz even and Covington even threw jabs at one another last year. Having said that Gathje calls out Covington as a fake person after being asked about the same.
Justin Gaethje and Colby Covington were recently pictured together at a political rally in the US. However, when the UFC lightweight was asked of his thoughts about Chaos, Gaethje claimed that there isn't a man on Earth whom he despises more than Covington.
Gathje said, "The day after I was singing his praises because of how professional he was and how held himself. But then he went on to do a bunch of interviews and I probably despise that man more than anybody on planet Earth, other than like child pedophiles and murderers and things like that. He's a coward. He's a fake person."
Ali Abdelaziz stops Justin Gaethje from criticising Colby Covington
Ali Abdelaziz manages Justin Gaethje and has time and again showed his dismay over Colby Covington's actions. Evidently not being a supporter of his words as well as actions. Abdelaziz surely knows how to trigger Covington whenever it is necessary.
However, as far as Gathje is concerned, the interim champion has all his attention towards UFC 254's main event where in he would look to end Khabib Nurmagomedov's winning streak. Hoping and aiming to be the first person to do so, Gathje surely lacks no quality in stopping the Russian Champion. But it is only up to time to unravel what will happen between the duo and who comes out on top.
Also Read: Latest UFC Rankings: Israel Adesanya passes Stipe Miocic to make it…