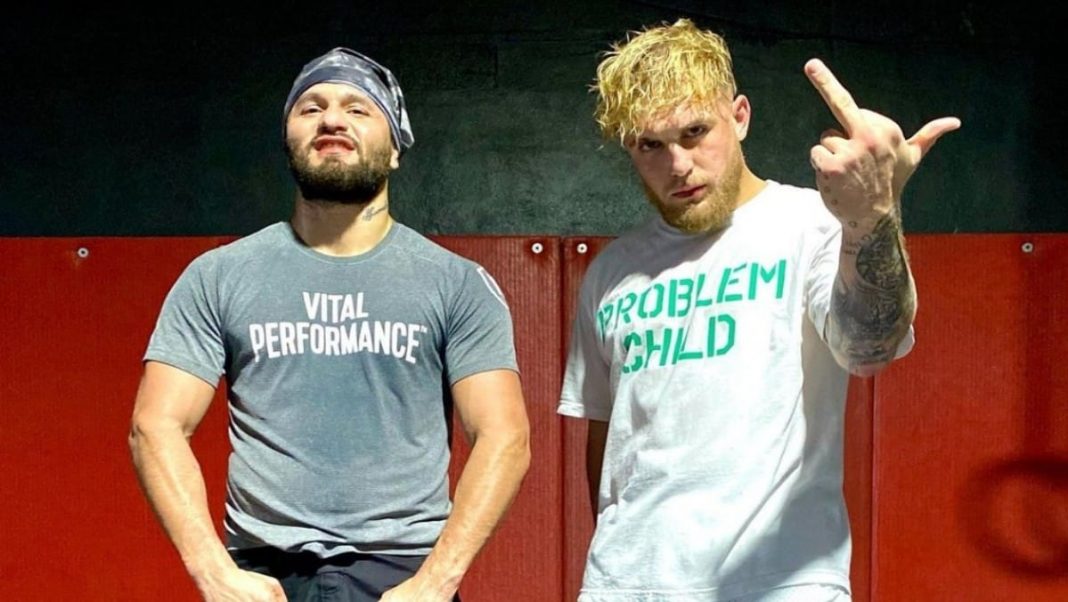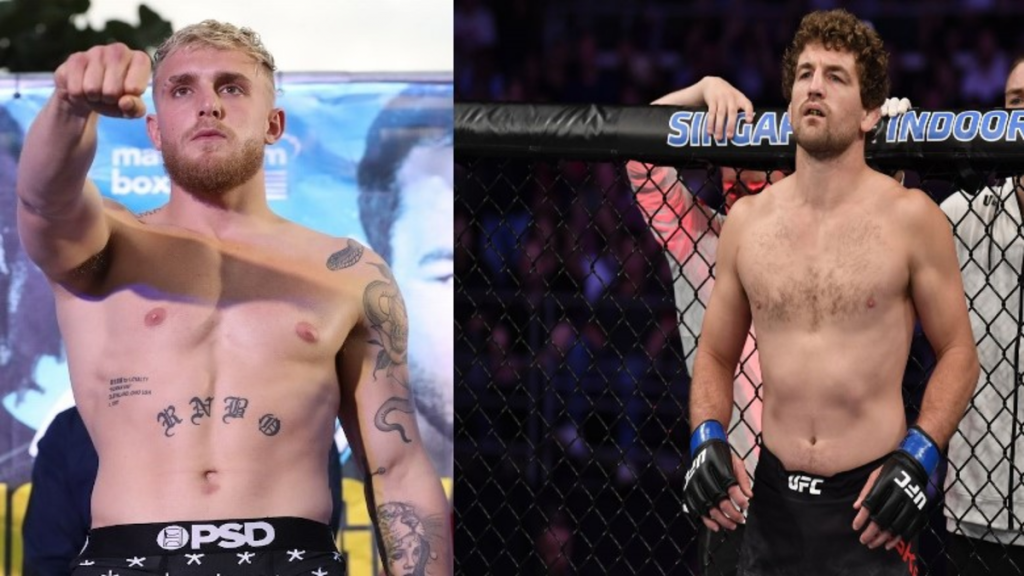 Jake Paul is set to face Ben Askren in an-eight round boxing match, on the 17th of April, this year. 'The Problem Child' has already begun training with the man who knocked out his opponent, 'Funky Ben' in 5 seconds – Jorge Masvidal. This will be Jake Paul's third fight in his professional boxing career, after making his debut in 2020, taking on fellow YouTuber AnesonGib and then going on to beat former Basketballer Nate Robinson, later that year.
More recently, Ben Askren took to Twitter addressing both Jake Paul and Jorge Masvidal as dorks, since Ben didn't like Jake Paul mentioning that he would knockout him in lesser than 5 seconds. (even faster than Jorge Masvidal did)
'April 17th the fight will last less than 4 seconds'
"He knocked out my opponent @benaskren in 5 seconds and now will help me do it in less time.. @gamebredfighter is teaching me his secrets… April 17th the fight will last less than 4 seconds and then we coming for @natediaz209," Jake Paul had tweeted, posting a video of himself training with Jorge Masvidal.
This didn't sit well with Ben Askren, "You guys are freaking dorks!", he tweeted.
Well, it looks like Jake Paul means business and given Ben Askren's poor striking, he definitely has to be the favourite going into the fight. And, since it is a boxing bout, it makes things more advantageous for the YouTuber, as Ben Askren has to back his 'striking skills' to emerge victorious.
What do you make of this?
Also Read : 'Yo Francis you ready to bend the knee?' – Henry Cejudo calls out Francis Ngannou