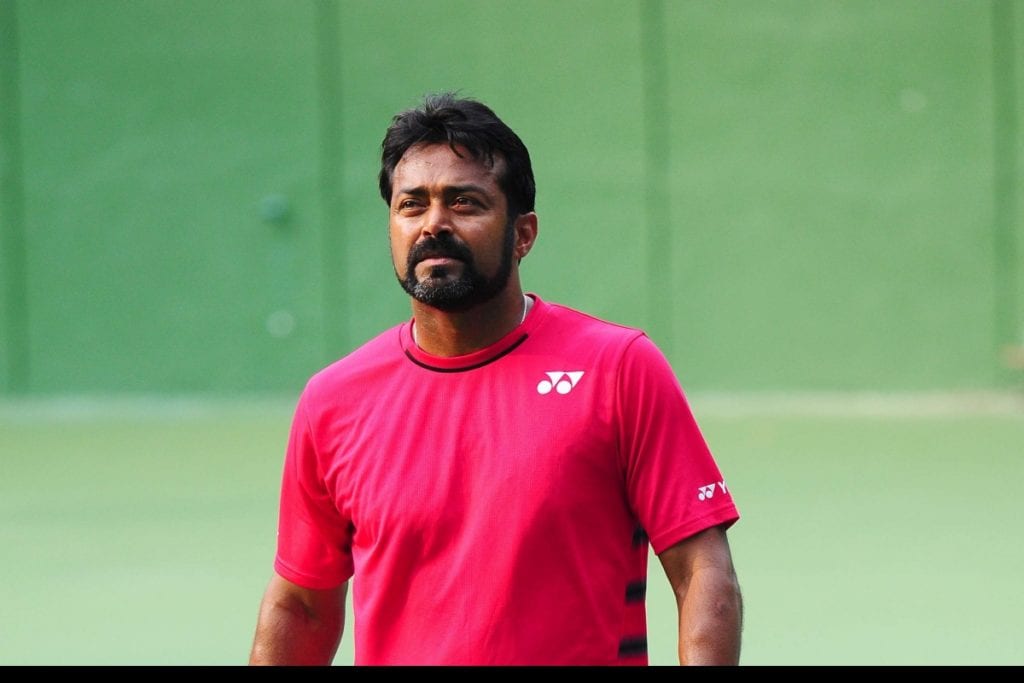 Indian Tennis Veteran, Leander Paes is considered to be one of the greatest ever double's player the world has ever witnessed. Recently Paes imposed his deepest sympathies and regards for those who tested positive during the Adria Tour especially Novak Djokovic, Borna Coric, Grigor Dimitrov, and Viktor Troicki. Paes stated that the novel coronavirus can contract anyone in its clutches. No matter how much the safety precautions are taken, one can never be fully secured of that.
Leander Paes speaks to The Telegram
In an interview with the Telegram, Paes said, "Tennis naturally has social distancing, like golf, cycling, badminton among others. But the norms have to be followed very strictly. You have seen what happened at Novak's (Djokovic) tournament. (Djokovic, Borna Coric, Grigor Dimitrov, and Viktor Troicki tested positive after playing at the world No. 1's Adria Tour exhibition tournament.) Though the ATP has issued dates of some tournaments, players are very concerned. My heart goes out to those who have contracted Covid-19. Tennis is a global sport. There will be people traveling from all over the world. That is tough to control. It is difficult to keep a safety net. Even in your own city, the key is to follow all safety protocols."
On being further questioned, Paes informed that he would not be taking part in any tournament be it anywhere in the world, as he followed the advice of his father for the same. Initially, he thought of going to the States to carry on his training but evidently made the right choice.
"I am not playing any tournament till the world is safer. When the coronavirus scare started, I was considering going off to the US to train, just in case the Tour would go on. But my father (Dr. Vece Paes) told me not to. And I took his advice." Paes said.
Paes during these tough times have been working on other things that interest have and in almost these 100 days, Paes has taken 19 webinars on various topics concerning stress to financial stability.
Also Read Is 2020 the last year of Leander Paes's career?