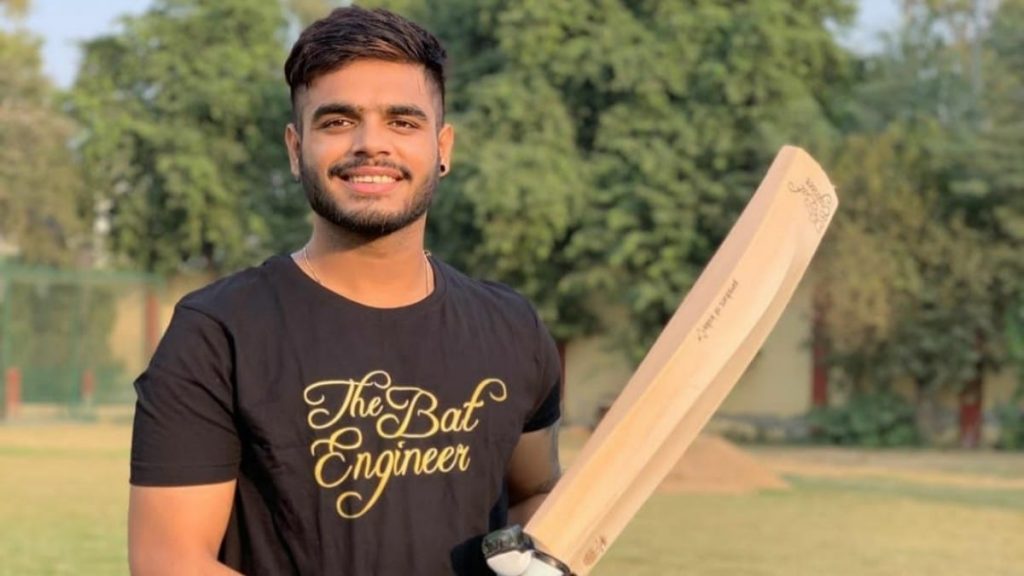 21-year-old Samarth Seth has been making a name for himself as a player to watch out for, with his flamboyant displays in the domestic circuit. The Arunachal Pradesh all-rounder who opens the innings for his side, has been growing from strength to strength with time and has established himself as a potential mainstay in the Arunachal Pradesh side for years to come, in all formats at that.
The southpaw made his debut for Arunachal Pradesh in the 2018-19 Vijay Hazare trophy and immediately made his presence felt by top-scoring for his side in the tournament while also scoring an impressive century on debut. He has since then been picked for the Ranji Trophy and also for domestic T20s. In his career spanning around 15 matches in each format, he has excellent stats to reaffirm the fact that he is a huge star in the making.
Samarth's bowling has turned out to be more than handy for his side as well. The slow-left-arm bowler has chipped in with wickets whenever his side has needed them. Add to that the penchant for always keeping himself fit and his assured fielding and you have a complete package destined for success.
Firstsportz.com spoke to Samarth Seth in an exclusive interview about his early days, fitness regimen, inspirations, future goals and more.
Excerpts from the exclusive interview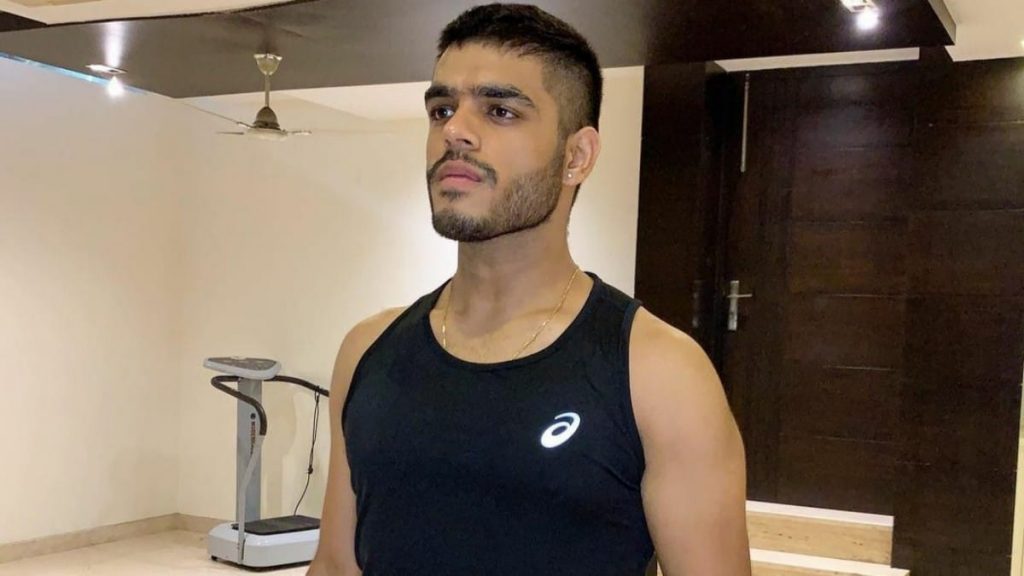 First of all, what inspired you to become a cricketer? How did your interest in cricket begin? When did you realize that you were going to become a professional cricketer?
I started playing cricket because of my dad. I used to play tennis ball cricket with him in my early days and from there I gained interest in cricket. I then decided to go professional and represented Delhi in the Under-16 and Under-19 level. I was always sure about my decision of being a professional cricketer.
You're primarily a batsman who can also bowl. How did you balance the two during your early days? Was your focus fixed on both batting and bowling equally while you trained or was bowling something that you didn't focus much on but came naturally to you?
I started out as a medium-pacer and also represented Delhi in the Under-14 level as a medium pacer. However, after a while I gained an interest in batting and started to focus more on it. At present, I focus more on my batting but each and every time I practice, I make sure I bowl a few overs also.
You've now established yourself in the domestic circuit and are set to play first-class cricket regularly. But which would you prefer to shoot into the limelight: playing consistently well in the first-class circuit or to get picked in the IPL and making your name?
According to me both are equally important. When you perform well in domestic cricket then only you will get picked in the IPL. So both go hand in hand.
I've read on the internet about how you're a fitness enthusiast. How do you train and keep yourself fit? What does your daily schedule look like? And how important do you think maintaining top fitness is for a cricketer?
I underwent an operation in 2016 and due to that, I gained a bit of weight. Only then did I get to know the importance of fitness. So now, I regularly train and have a fixed schedule for that. I go to the gym everyday and do ground running as well. It is very important to maintain top fitness as the game is improving everyday and hence, to compete and do well, you need to be in the best shape.
The pandemic situation has been very difficult for a lot of sportspersons. How have you been training and keeping yourself both physically and mentally fit?
Luckily, I have a setup in my basement where I have all basic equipment. Because of that, I was able to keep myself physically fit. With regard to mental fitness, I used to meditate everyday to keep myself in a good state of mind always.
What are your thoughts on Arunachal Pradesh cricket? How do you see it progressing in the future?
Cricket in Arunachal is improving every year as they are getting more facilities now. So I think with time, the bars will only grow higher.
You've scored a lot of important knocks for your side. Which one of your performances is your favorite?
I have 2, first was scoring a century on my List A debut while chasing around 240 and the second was scoring 155 not out while chasing 276 in a List A encounter.
What is the most important piece of advice you've received in your life? Who did you receive it from?
The most important advice I've received till now is to take the game as deep as possible and not lose patience while chasing. I received it from my dad.
Is there any inspiration for your style of batting? Who did you look up to in your childhood? Who did you want to emulate?
While growing up, I looked up to Yuvraj Singh and took inspiration from him. Eventually when I grew up, I started looking up to Ben Stokes. I feel my batting style is quite similar to his.
What is your next goal? And what is your ultimate dream?
My next goal is to play in the IPL and my ultimate dream is to represent my country India.
Also Read: "You have to enjoy your struggle with a positive mindset" – Former cricketer Yogesh Golwalkar reflects on the incredible story of his career, the art of leg-spin and more | Firstsportz Exclusive