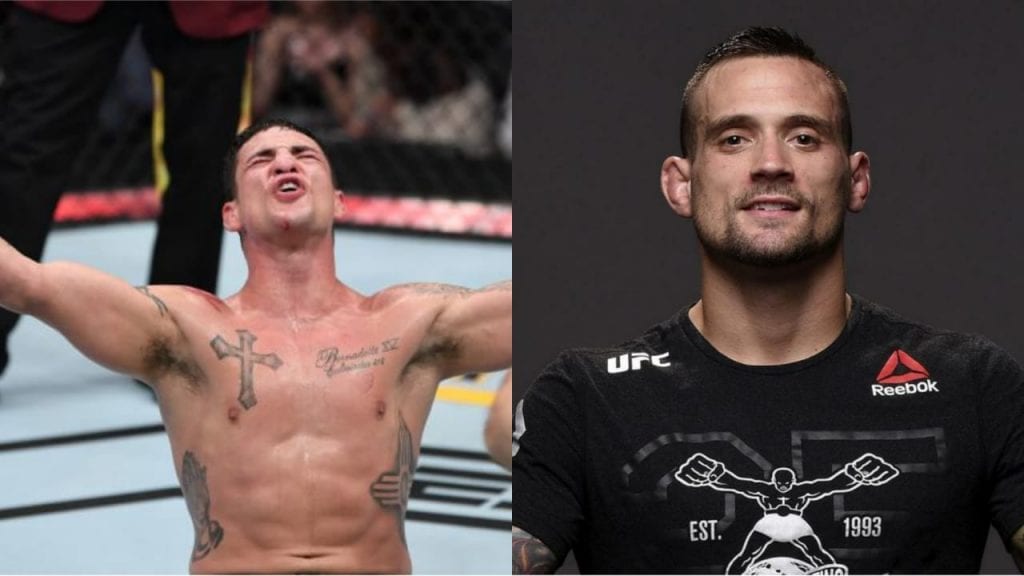 The winner of Ultimate Fighter Season 1, Diego Sanchez isn't having a good run recently in UFC. Sanchez lost two of his last three fights and his only win came with disqualification when Michael Pereira hit him with an illegal knee.
In his last fight against Jake Matthews, Sanchez lost the fight by unanimous decision of the judges and he has been mocked badly on social media for his fitness and fighting. Sanchez has also been questioned for changing his coach.
The UFC fighter and owner of Glory MMA, James Krause also isn't a fan of Diego Sanchez and his coach Joshua Fabia. Sanchez slid personally in Krause's dm on Instagram and sends him a series of a message which says,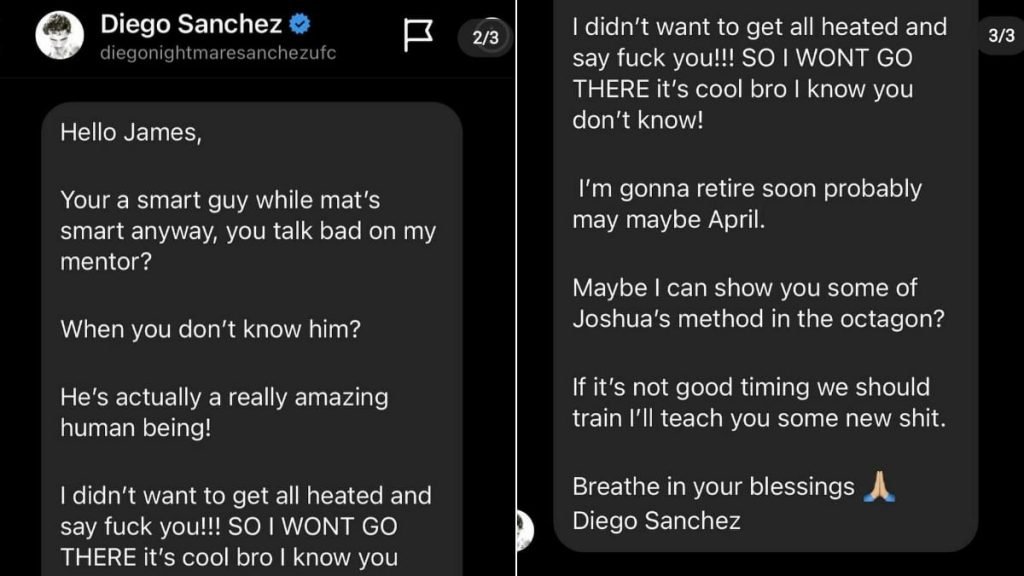 "Hello James, you're a smart guy while mat's smart anyway, you talk bad about my mentor? When you don't know him? He's actually a really amazing human being! I didn't want to get all heated and say f**k you!!!"
"SO I WONT GO THERE it's cool bro I know you don't know! I'm gonna retire soon probably May maybe April. Maybe I can show you some of Joshua's method in the octagon? If it's not good timing we should train I'll teach you some new sh*t. Breathe in your blessings."
James Krause is ready to fight Sanchez
James Krause is having a fabulous run in his recent fights he won seven of his last eight fights and he is ready to settle the beef with Diego Sanchez. In his Instagram post, Krause says,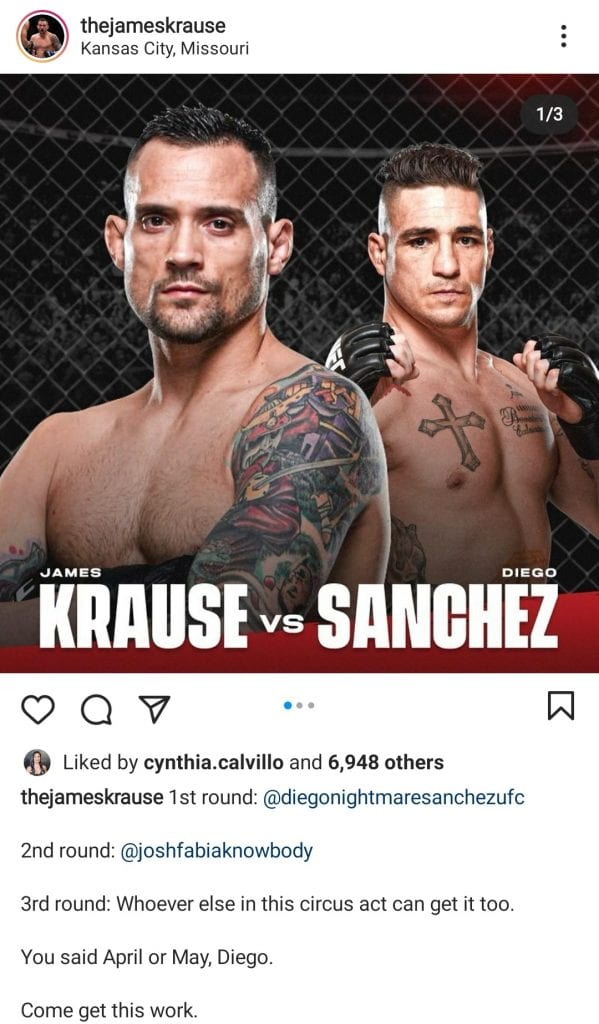 "1st round Diego Sanchez, 2nd round James Krause, 3rd round whoever else in this circus act can get it too. You said April or May, Diego. Come get this work". Krause is going to be a really tough opponent for Sanchez now let's see how the fate of this fight will end.
Also Read: "I think he's very underrated, People think he's very bad, but he's very good" Gilbert Burns praises Conor McGregor's ground game