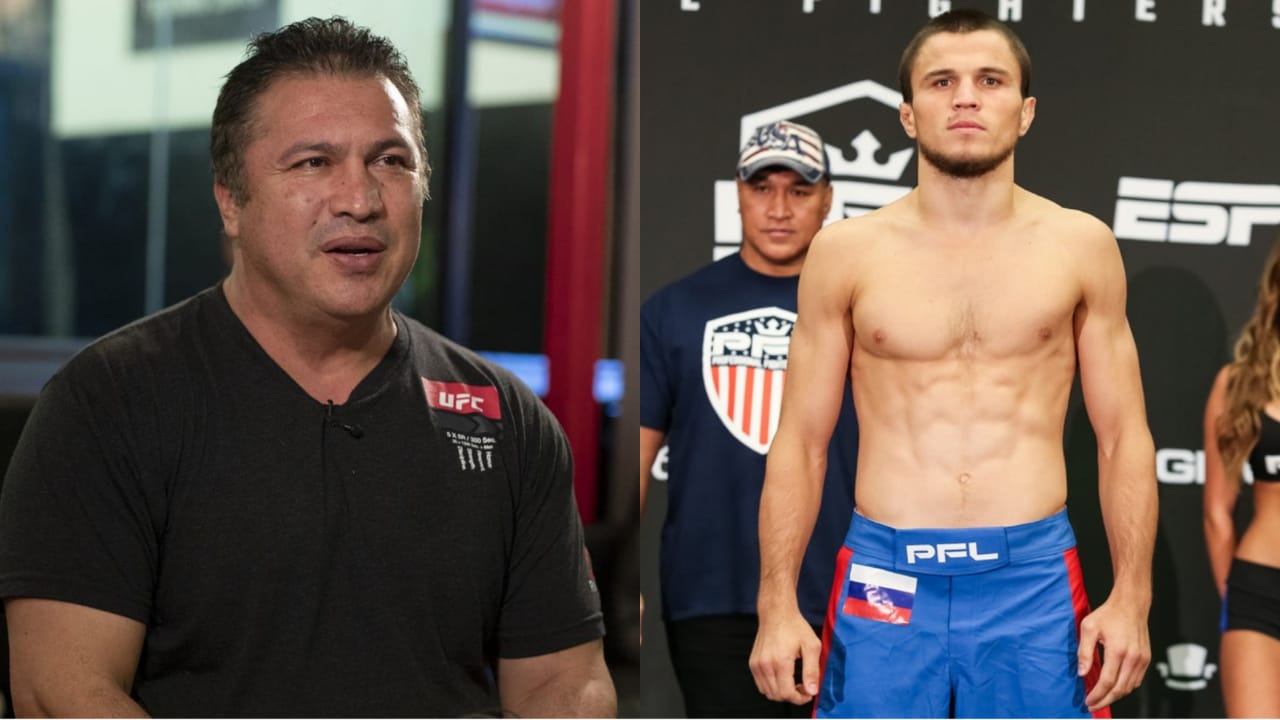 American Mixed Martial Arts coach, Javier Mendez has high hopes for Khabib Nurmagomedov's cousin, Umar Nurmagomedov. The founder of MMA Gym and American Kickboxing academy believes the youngin will be contending for the title very soon.
The younger Nurmagomedov, Umar is currently a Bantamweight fighter. He has fought in small promotions across Russia and has also previously fought in the Professional Fighters League. Javier Mendez believes that Umar will be the champion of the Bantamweight where Petr Yan currently holds it.
"I've been saying it, in five or six fights, I expect him to be fighting for a title, and I believe we're seeing a new champion, 100 percent," Mendez said in the interview. "He still has some improvements to make, but he's going to make them. And yeah, you will be seeing him with the strap in five or six fights from now."
The younger Nurmagomedov is not exactly like Khabib but it is very evident that he has a great influence on his MMA career.
"He came in not a Khabib prodigy, he came in as Umar.", says Javier on similarities between the brothers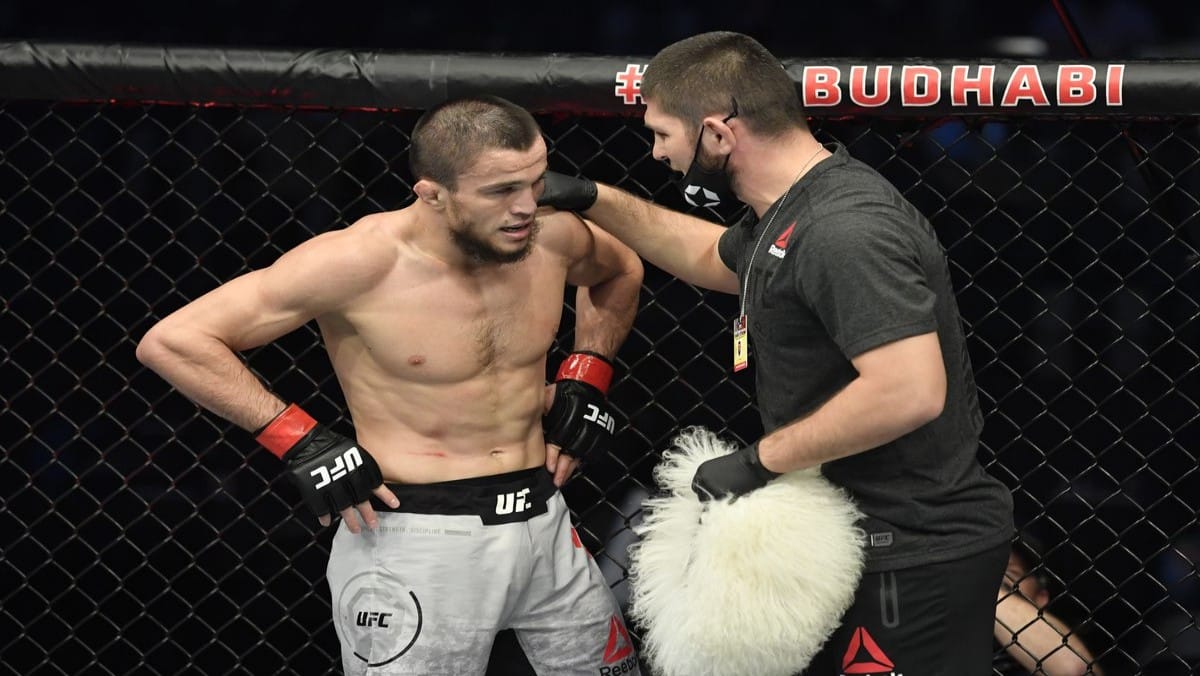 The head coach of Khabib said that Umar is not here as a replica of his elder brother but as himself. "He came in not a Khabib prodigy, he came in as Umar. He's just himself, and he showed what great talent he has and diversity in different techniques. But father's plan is still the best plan for Team Eagle, and he showed that, too. He also showed these guys can strike, too," he said.
Nurmagomedov has been signed with the UFC for almost a year but never got a chance to make a debut due to the global pandemic. But on January 20, the prodigy stepped into the Octagon and defeated Sergey Morozov with rear-naked-choke. "It was really nice to finally see him get this opportunity after so many things have happened," Mendez said. "It was nice for him to do it as the same date as Khabib – Jan. 20 is the same date Khabib entered (the UFC), and the choke was the same as Khabib's choke, so all those combined, it was an incredible experience.", Javier Mendez exclaimed.
Do you think Umar Nurmagomedov can keep up the legacy of his brother in the UFC?
Also read : "I'm the king of the hill. I'm sitting up top."- Kamaru Usman ahead of his fight against Gilbert Burns