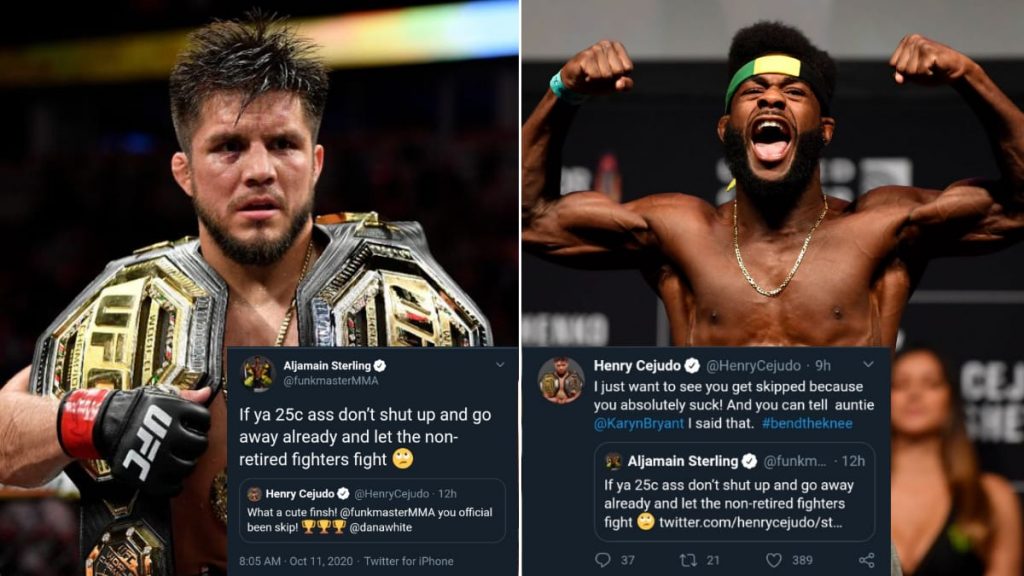 Following UFC Fight Island 5 , the Bantamweight Division is making its Mark and Undoubtfully things got interested after Cody Sandhegan's Impressive Finish Over Marlon Moreas . But "The Funkmaster" Aljamain Sterling showing some heat , calling out his possible next opponent UFC bantamweight Champion Petr "NO MERCY" Yan and Former Bantamweight Champion and Two Division champion Henry Cejudo.
However an unexpected callout by Former Two Division UFC champion Henry Cejudo over Aljamain has got everyone's eyes on the Bantamweight division. Guess What ? Henry cejudo wasn't impressed and claims Aljamain won't get his Hand on the Bantamweight Title saying,
However there's no doubt that Top contender Aljamain Sterling is next in line for a shot at The champion Petr Yan who got a response for his callout and thereby Funkmaster Makes it Clear that Triple C is not in position for opinion saying.
Would Aljamain Sterling be the biggest breakthrough For the Bantamweight Division ?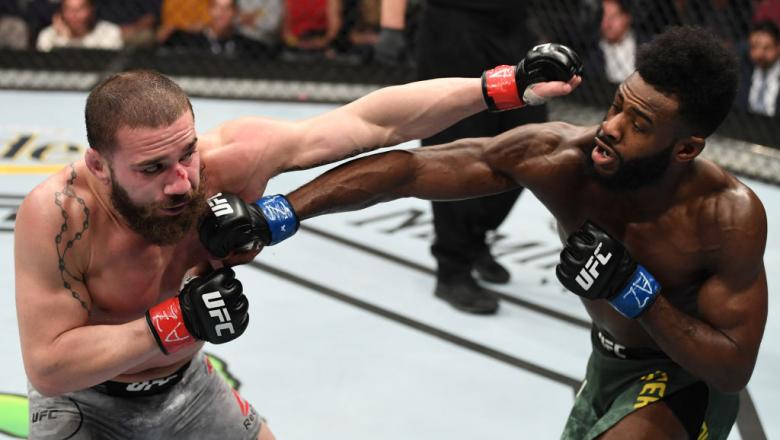 Arguably , the top prospect Right now who could give the champion a great match up would definitely be Aljamain Sterling (19-3-0) . As said UFC President Dana white indicates that Aljamain could be the next . But looking on to Henry's Recent Tweet Claiming That the funkmaster could get skipped might seem like a twist-in-the-tale for Bantamweight Roaster . See Henry's tweet below.
Also Read: Khamzat ready to fight it out with Darren Till