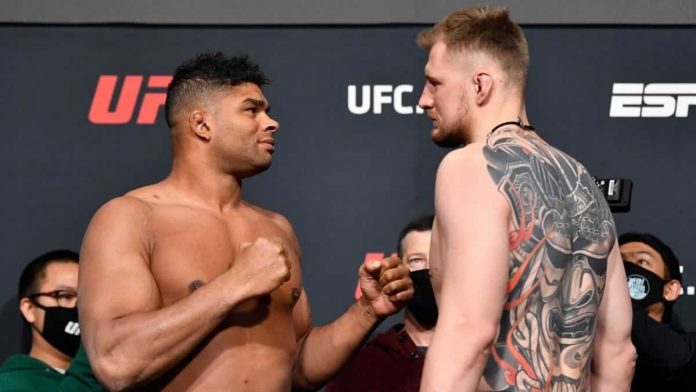 Alistair Overeem's UFC heavyweight title run seemingly came to an end when Alexander Volkov knocked him out and left him lying in his own blood at UFC Vegas 18.
Volkov easily avoided Overeem's strikes and dominated him with his excellent kick-boxing, Overeem was bleeding all over the canvas and Volkov even broke his nose and it seems like Overeem was done for and his last title run was possible over.
He congratulated Volkov through social media, wrote "You're a true warrior Alexander Volkov. Congrats on the win! Yesterday wasn't my night. I could not recover from that punch in the first round after I broke my nose. My highest priority right now is to heal up and spend some well-deserved time with the family."
"I'll be back in the gym soon though. Thank you all for your support! I see the comments, you guys are the best."
Should Overeem hang up the gloves?
Overeem's performance in the last few years hasn't been quite good. But the guy have had his fair share of moments inside the octagon he's been competing for over three 20 years now and he has been in almost 50 pro-fights.
But considering his previous performances many fans are now in the favor that Overeem should hang his gloves for the good, but Overeem isn't in mood to give up just yet. In his latest statement he said that he isn't in mood for the retirement he's going to return to the gym as soon as possible.
Also read: "Charles couldn't finish you but I certainly did. Check the tape champ," Gaethje reminds Ferguson of their fight.