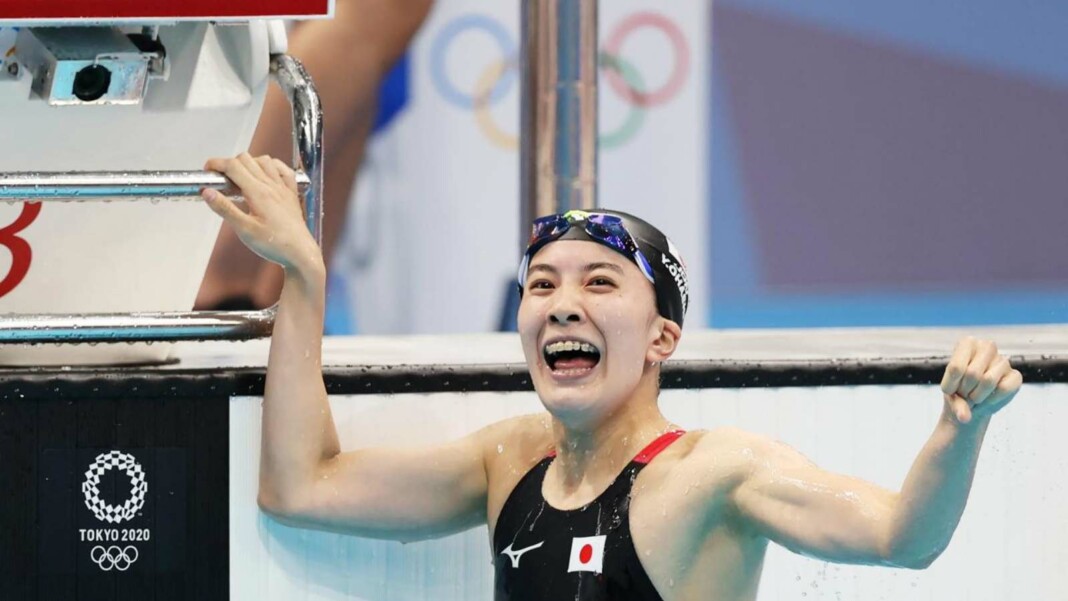 In an incredible victory for Japan, Yu Ohashi has not only won Japan its first gold medal in Swimming at Tokyo Olympics by winning the 400m individual medley, but is now a double gold medallist as she clinched the gold medal in women's 200m individual relay as well.
Ohashi asserted her dominance in the field, as she won the 200m individual relay by over half a second. Ohashi started off with butterfly, and was 5th at the 50m split. She rose up the ranks in backstroke, and was in second with a time of 32.50s at the end of 100m. She went on to maintain her position in breaststroke with a time of 37.28s. A valiant effort in freestyle meant that she would finish in first place, with the fastest 50m freestyle of the race, 30.75s. She took first place for the host nation with a total time of 2:08.52s, her second gold medal in swimming at Tokyo Olympics.
America's Alex Walsh took silver, with the second fastest time of 2:08:65s just milliseconds behind Ohashi. Her time in breaststroke was the second fastest of the race, 37.04s. She was leading at the end of 150m, but Ohashi's time in freestyle meant that Walsh would finish second. USA's Kate Douglass finished in bronze medal with a time of 2:09.04s.
Swimming at Tokyo Olympics: Japan Celebrates its First Gold in Swimming at Tokyo Olympics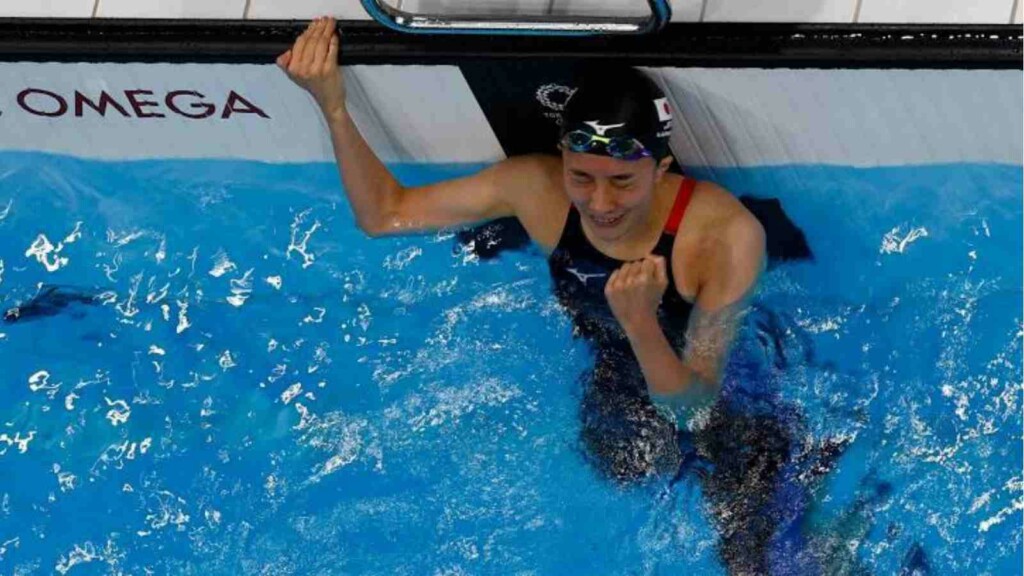 Japan won its first gold at Tokyo Olympics in swimming, with Yu Ohashi finishing first in the 200m and 400m individual medley.
Watch the 200m individual medley final as it progresses.
Watch the 400m individual medley final as it progresses.
Also read: Swimming at Tokyo Olympics: Australia Breaks Women's 4x100m Freestyle Relay World Record and Olympic Record