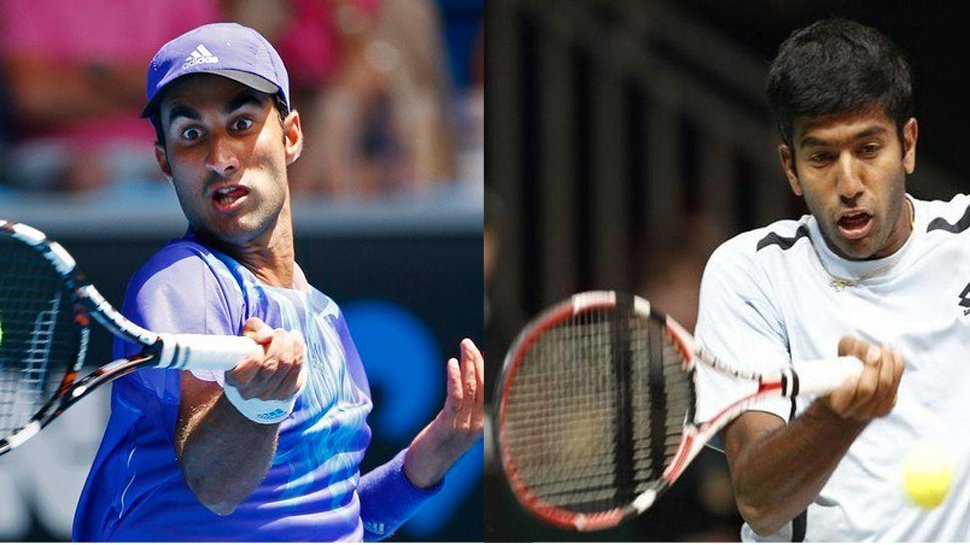 All India Tennis Association along with Sports Authority of India (SAI) organised a webinar for coaches, Mentors like Yuki Bhambri and 2017 French Open Mixed Doubles Champion, Rohan Bopanna on the second and third day, respectively.
As India is on complete lockdown, AITA and SAI arranged a webinar and brought Indian Tennis players like Bopanna and Bhambri who interacted with Indian Tennis coaches directly.
Bopanna and Bhambri told about their experience with other coaches in the tennis league. They also told about the travelling exposure they managed to gain on the ATP tour.
During the interaction, Bhambri told about his fitness and how he will be back to the game soon.
Bhambri said, "I am trying to do training at home and keep myself active. In my family, all are fitness enthusiasts, so there is always motivation. I should be back to playing when this gets over."
Bopanna told about training methods, his transition from Juniors to Men's circuit and being almost double the age of his Canadian partner Denis Shapovalov, along with other things.
In the session "Tennis During Lockdown " by Gary O'Brien, Balachandran Manikkath told about the importance and role of "communication".
The webinar started on 27th April which is extended till 9 May.
On 30th April, Dr. Jan ki R Deole, Ph. D in Sports Science and Psychology will share her knowledge about "Mental Training".